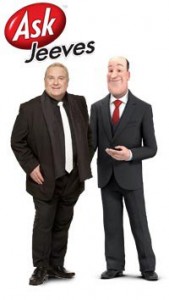 Apparently Virgos are more likely to turn to their horoscopes than any other star signs. Those born under the symbol of the Virgin between late August and late September are the most avid horoscope fans in the country, according to new research released by search engine Ask Jeeves.
The poll of 1,000 people found that even in today's hi-tech age, one in four people regularly check their star signs to see what the future holds and nearly 10 per cent of people admit looking at their horoscope occasionally.
On the back of the same Ask Jeeves today hosts a special horoscope question and answer session between 12 and 2pm, with astrologer Russell Grant. The bubbly tv-star will attempt to solve users star sign questions on the Ask Jeeves Facebook fanpage. It is the latest of a successful series of events using the social networking site as a way of hosting online expert chat sessions.
All chats last for 2 hours and have been very interactive. Past sessions with experts from Practical Parenting magazine attracted over 120 comments and over 130 new fans signing up , while a Met Office representative drew 151 comments and over 100 new fans.
That however is all set to be surpassed by today's event. The official Russell Grant website has been attracting over 100 million hits per month for years and there is already a bit of a buzz about the event on Facebook and Twitter in the build up.
What is for sure, is that the idea has been a great marketing tool for Ask Jeeves at minimal cost. The true marketing potential of Facebook has yet to be fully realised by UK businesses but holding events like these keeps fan pages fresh and lively while attracting a whole new set of members every time (over 15,000 people 'like' the site), whose information might then be put to use on future campaigns.
Whether you believe in your stars or not, internet marketeers might want to follow this one closely as businesses look for new ways to reach out in touch economic times.