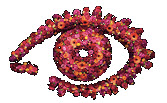 And so we have entered the final chapter of the Big Brother saga with Big Brother 11, quite literally a circus.
Love it or hate it, you can't deny that as a concept Big Brother was revolutionary to the way TV is created and the way we live our lives. The rise in popularity of BB stemmed from a human instinct to snoop into other people's lives and perhaps its dwindling popularity owes as much to the increase in social media as it does to people tiring of the format and the people it featured.
Where we once clambered to spy on the Big Brother house, now we can follow the daily lives of ordinary people and celebrities alike via Twitter. So Twitter may have helped kill off Big Brother but for the former stars of the show the irony is that Twitter is helping continue their fame. The BB phenomena made celebrities of many of the contestants over the years and having opened themselves up to the snoopers via TV, it is perhaps no surprise that some of those former contestants are now part of the Twitterati of celebrities that tweet.
Series one of Big Brother seems a long time ago. 'Nasty Nick' Bateman didn't win but after being thrown out of the house for trying to manipulate votes has gone on to a fairly successful media career and boasts over 1200 followers on Twitter. Even more successful has been BB3 winner and first female winner Kate Lawler. Now a DJ with a big profile she has over 13,000 followers watching her every Twitter move.
Tourette Syndrome sufferer Pete Bennett who won Big Brother 7 is followed by over 10,000 on Twitter and his tweets have attracted some acclaim being nominated for a Shorty Award earlier this year. The following series, Big Brother fan Brian Belo won the prize  and still has over 6,000 people following his daily updates, but it was wannabe Chanelle Hayes who many remember from that series and her 8000 followers suggest nothing has changed.
With the end of Big Brother there will no doubt be a new format to create future 'celebrities' but in the meantime the former contestants are not doing too bad in the world of social media. Whether we will find 'stars' from the final series is yet to be seen but you can bet the Official Big Brother Twitter account will be trying to influence Twitter trends over the next few months. It is unlikely however that anybody from the series past, present or future will rival presenter Davina McCall in the Twitter stakes. With 280,000 followers she is one of the most followed celebrities in the UK.