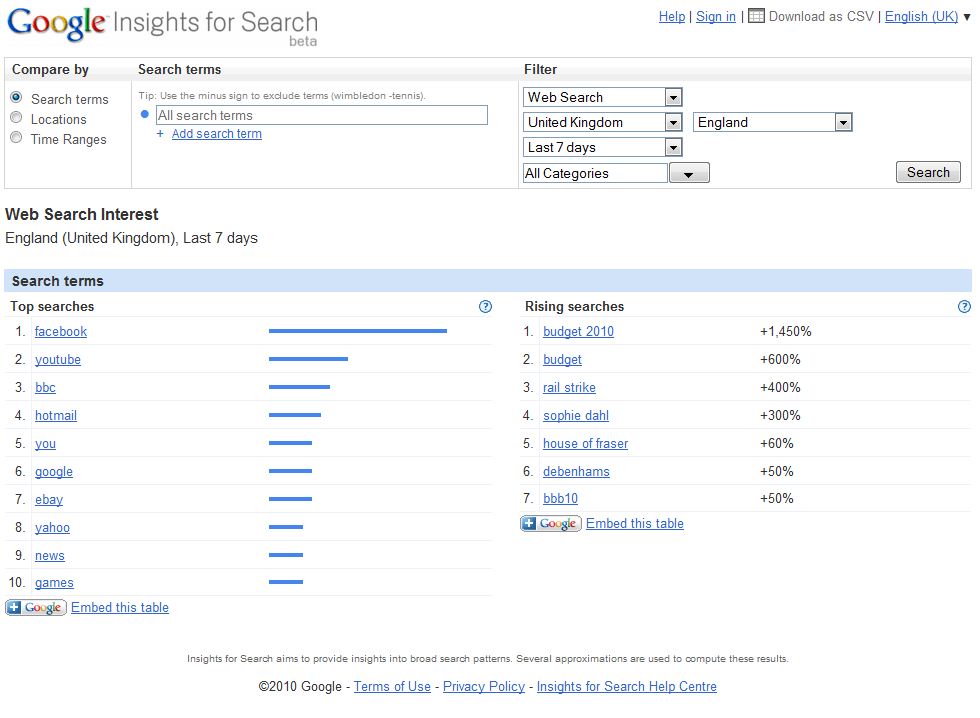 While internet take-up may continue to increase rapidly it doesn't mean that those users, old and new actually understand how even the basics work.
The above screen-grab using Google's Insight for Search shows that the sixth most popular search-term requested from the search engine's UK database in the last 7 days was 'google' – meaning the searchers had managed to get to google (probably set as a home page) but still felt the need to search for 'google'. Weird, stupid or maybe a combination of them both.
With archived records on the site showing this a rising trend, perhaps any web designers and content writers out there ought to consider the potential level of understanding of their audiences carefully before launching anything too technical. They should certainly keep an eye on search trends using the Insight for Search site. The Beta-state facility allows you to track search trends by not only keywords but also region, platform and time-frames.
Thanks to the blog at www.cupofcoffee.co.uk for making us aware of this one.