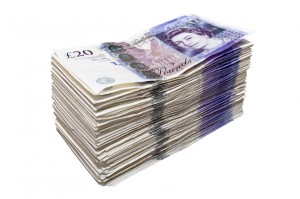 We found an interesting post on the Virgin Media Business Blog about the way Britain's High Street Banks are using Twitter to stay in touch with customers – or rather how they are not.
Given their recent track record in terms of customer confidence and the fact that a free service like Twitter allows businesses to interact quickly and efficiently with customers you may have expected the Banks to be leading discussions and the use of Twitter as a business to customer tool – yet they are far behind.
The research carried out by Virgin Media Business shows that despite the big high street banks being mentioned on Twitter almost 200 times a day, only one of them appears to be trying to embrace the technology. Lloyds TSB, has a nice branded page and appears quick to use Twitter to reply to questions – usually via links to relevant pages on its website – although it doesn't appear to be promoting the service on its website.
However, following up on the revelations from the Virgin Media Business report we found Barclays, HSBC, RBS, Santander and NatWest seem only to have a mish-mash of presences promoting their good causes, corporate press releases and job openings – none of them having a central main account and are certainly not using Twitter to help advance customer service. Indeed, the lack of a corporate presence for one of those appears to be driving one 21 year-old American nicknamed Natwest to distraction.
Perhaps the security concerns of talking about money in a public forum like Twitter and possible compliance  issues may be holding some of the banks back but it seems that one of their number has found an effective solution and as more and more people look towards their lives being internet driven perhaps that just might help them steal a march on their rivals.
Do you think the Banks should be doing more? As a custo
mer do you use Twitter as a first point of call for queries?