How to drive word of mouth marketing for your small business
Word of mouth is the original marketing channel. Before social media, before email or billboards, there was word of mouth. But this is not just the oldest and cheapest form of marketing but also one of the most effective. In dozens of studies, word of mouth simply crushes all other channels.
In this post we'll discuss about the importance of word of mouth marketing (WOMM) and ways you can drive more to your small business.
Here are the facts
When it comes to driving more sales, nothing beats word of mouth marketing and referrals. This isn't just common sense; we have the facts to back it up:
80% of 123-reg customers say their customers find out about their business through word of mouth marketing.
84% of people trust recommendations from friends and family more than all other forms of marketing, according to research by Nielsen, a global information and measurement company.
74% of consumers identify WOMM as a key influencer in their purchasing decision, revealed a study by Ogilvy, Google and TNS.
77% of consumers are more likely to buy a new product when learning about it from friends or family, according to another research by Nielsen.
Focus on the three E's: Engage, Equip, Empower
So if consumers value word of mouth and if small businesses believe it's effective, why aren't they more focused on it?
The problem is that with the rise of social media, business owners have been more focused on "collecting" rather than "connecting". In other words, business owners are too caught up in collecting hundreds or thousands of social media fans, and forget to actually connect with them. Having 100 very passionate fans that love your brand or product is exponentially more effective than having 5,000 "fans" that you've paid for or collected by offering a free product when they became your fan. Just like in life – if you have to buy your friends, are they really your friends?
So instead of focusing on collecting likes, fans or followers, you'd be better off focusing on the three E's:
Engage – Engage with your community. Listen to what they have to say about your business and your products, and join the conversation, whether it takes place online or offline. It's no longer about being present but about engaging with your community.
Equip – Give them one or more reasons to talk about you. Whether it's your amazing products, excellent support, great content, it's about getting to know and understanding your customers and what they need and expect from you.
Empower – Give your customers different ways to talk and share. Let them know that you value their feedback and opinions and use it to improve your business and products. Take Lay's "Do Us a Flavor" marketing campaign where they asked their customers to create a new flavour of potato chips. They received over 3.8 million, making this one of their biggest marketing campaigns.
If you want to drive word of mouth for your small business, start by mastering these three E's and you'll ultimately see an increase in sales. Next we'll go into more detail about ways you can drive more word of mouth for your small business.
Effective ways to drive word of mouth marketing for your small business
You don't have to charm the marketing gods to get more word of mouth. If you're a small business with a small budget, there are some simple yet effective things you can do to get started:
Attract more people to your business
You can't get word of mouth if no one knows about you. So make sure to encourage people to learn more about your business and what you do through events, flyers (for physical businesses), introductory offers and anything else you can think of.
Let's take Twitter as an example. It may be one of the most popular social media channels now, but it really first took off in 2007 at a SXSW Music, Film and Interactive Conference where it streamed tweets about the conference on huge plasma screen TVs in the halls.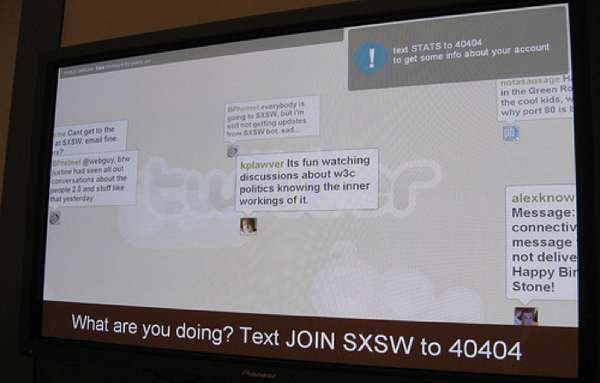 After the event, Twitter's daily tweets exploded from 20,000 to 60,000, which began the momentum that's snowballed into 500 million daily tweets.
Here are some things you can do to attract more people to your business:
Put up flyers up in local shops. Distribute leaflets and provide introductory offers.
Get in the news. Try to get coverage in your local papers. You will need a newsworthy story, or you could put yourself forward as an expert to comment on your industry.
Go to local events and speak to as many people as possible. Getting involved in local business associations and events, and in your local community is always good for business.
Apart from these, make sure that people have various ways at their disposal, online and offline, to find your business and to get in touch with you. You should:
Get your business listed in phone books (yes, some people still use them) as well as in online directories.
Get a website and make sure your contact information is up to date and easy to find. If you have a contact form on your site, make sure it's working properly. With our Website Builder, it's so easy to get your business online.
Optimise for local search. If prospects do an online search, does your business show up in search results? Learn how to optimise for local search from our beginner's guide on local SEO for local businesses.
Create a good first impression
Creating a first good impression is vital to word of mouth. Why? Because the first experience that prospects have with you can determine whether they become loyal customers and spread positive word about your business, or they leave, never come back and maybe even share negative feedback about their experience with you.
That first interaction is critical. Just read this story about how a friendly first interaction with a dry cleaner has turned a first time customer into a happy and loyal one.
So, how can you create a good first impression? Acknowledge the fact the customer has many choices and show genuine appreciation for choosing you. Here are a few ways you can do that:
Give them a warm welcome and tell them you appreciate their choice. You can do this by sending a personal note or an email thanking them for their business. It's a simple and great way to start building a personal relationship with that customer.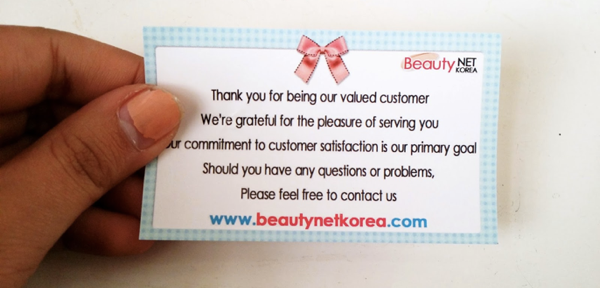 Help them make the most of your product or service. Make their life easier by walking them through the steps they need to follow to use your product. Send them a guide or useful content that can help them use your product successfully.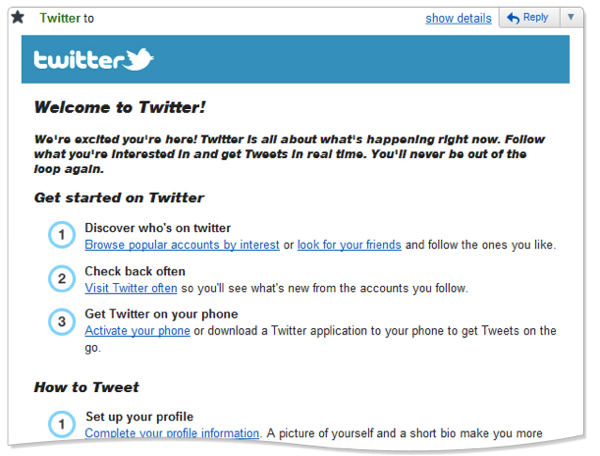 Send them a welcome gift. Anything from a free t-shirt, a discount to a handwritten note can make a big impact.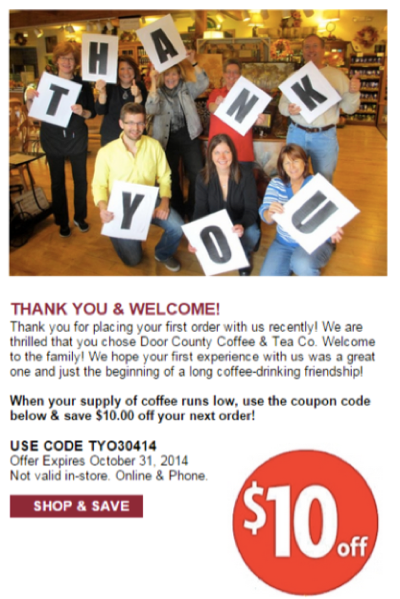 Most of us aren't used to businesses making amazing first impressions because few businesses bother. But here's the thing: it's what can set your business apart from the competition so make the effort.
Encourage people to talk about you
Technology has increased social connectivity making it easier than ever for consumers to do your marketing for you. A comment that takes just a few minutes for a fan to write will be seen by hundreds of friends who trust them, and it can rapidly travel out to thousands more.  Also, consider the fact that those who read that comment could potentially have millions of offline conversations about your business with friends, families and acquaintances.
Fuelling conversations will make a huge difference for your business so do your best to encourage people to talk about their experiences with you, whether it's on your social media channels like Facebook and Twitter or on sites like Yelp, TripAdvisor and Angie's List. Read our post on why and how to use customer reviews to grow your business and you'll also find some tips to attract more reviews from customers.
Another thing you can do is to contact influencers and get them to talk about you. If you can reach out to influencers within your industry and encourage them to talk about you, then word will spread. So what exactly can you do when you "reach out to influencers"? Here are two examples:
Coconut Bliss, a dairy-free alternative dessert, started very small by holding tasting parties and demonstrations to generate interest. Then they encouraged their fans to petition stores to carry their products. They now distribute two million pints per year with sales exceeding $5 million annually.
Dettol, a liquid antiseptic, did a word of mouth campaign focused on influencer mums. They distributed 48,000 samples of Dettol to 4,000 influencer moms, with encouragement to try one sample and share 10. They incorporated a gamification element to the campaign to encourage continued word-of-mouth discussion among the super-influencers. The campaign reached 46 percent of its target audience. The results? Overall brand awareness increased five times, and purchase intent doubled. Sales increased 86 percent as a result of the campaign.
In this post you can find more word of mouth campaigns that rocked.
Ways to encourage people to keep coming back
If their first experience with you has been great, your customers will be more willing to come back and to remain in touch with you. Also, the more someone comes back, the more likely they are to recommend you to a friend.
Here are a few ways to turn your first-time customers into loyal customers:
Reward them for their loyalty. Whether through exclusive offers like discounts on future purchases or special loyalty offers designed specifically for them, make sure you don't overlook the power of loyalty programs as they're very effective at retaining customers.
Don't let them forget you. Taking actions that actively engage users with your brand helps you retain a high recall value and an equally high repeat visit rate. So make sure to constantly reach out to your customers to ask about their shopping experience, their opinions on what can be improved in your service or product and to get them involved in market research. You should also encourage them to connect with you on social media so they're always kept up to date with your latest offers and content.
Engage and entertain them. No matter what your business is about, the entertainment factor is critical to building a brand that can successfully attract new customers, retain existing ones and deliver a fantastic experience. For example, with Red Bull's Canvas Cooler Project, they got artists involved in designing coolers and showcasing them at events nationwide. Similarly, coffee brand Illy partnered with artists to release limited edition espresso cups.
Focus on helping them rather than selling to them. Take interest in your customers and their needs, wants and interests and use those insights to create great content that can help solve their problems. If you can demonstrate your expertise and become your customers' trusted advisor, you will retain more customers.
For more tips and advice, read our post on why your customers leave and how to keep them.
Wrapping up
Remember that being talked about goes beyond "likes". As John Moore, marketer for Starbucks and Whole Foods says, "If people are not talking about you, they are forgetting about you." So if you want to drive word of mouth about your small business, give people a good reason to talk about you. Whether it's a great product, friendly and helpful support or useful information, they won't be talking about you if there's nothing to talk about.
How are you driving word of mouth for your small business?