Why and how to use customer reviews to grow your business
When you shop online, how to you narrow down your choices? And how do you get reassurance that you will receive what you pay for? Do you read customer reviews before deciding where to buy your laptop from or which plumber to hire to fix your drippy kitchen tap?
Chances are you do, which means that your potential customers are also looking at your business's reviews before spending their money on your products or services. They're looking at the testimonials on your website, on Yelp, Facebook, Google and on any other sites or forums they stumble upon in their research online.
In this post we'll take a closer look at the importance of customer reviews and their influence on your target audience's opinions and purchases and how you can use them to build trust and drive more sales. Already got reviews? Then checkout this guide to combining web design and customer reviews to help overcome customer objections.
Why customer reviews matter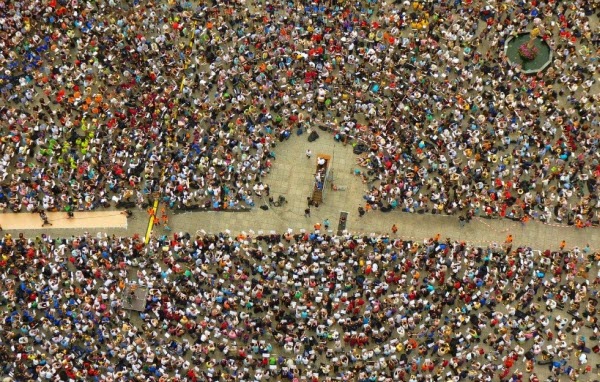 Studies show that nine in ten people read reviews and that these are becoming more important in the purchasing decision, so important that customers say they trust them as much as personal recommendations.
According to BrightLocal's annual Local Consumer Review Survey:
88% of consumers read online reviews to determine the quality of a local business
39% read reviews on a regular basis
85% of consumers said that they read up to 10 reviews
72% said that positive reviews make them trust a local business more
88% said that they trust online reviews as much as personal recommendations
Plus, according to Reevoo, a ratings and reviews solutions provider, by simply adding a reviews section to your site sales can rise as much as 18%.
These stats show how important it is for businesses to attract more reviews as well as to manage their online reputation. I have no doubt that these numbers will continue to increase in the coming years so make sure you read on to learn how to use customer reviews to your advantage.
Why do you need them?
Simple: more positive reviews = more customers.
Reviews can help you generate more sales. While users can learn the basics about your products or services by reading the description on your site or in an advertisement, good reviews can compel users to actually consider buying from you. They can eliminate any doubts potential customers may have about a product, or can help them choose between products.
Aside from increasing conversions, reviews can also:
Provide credibility to your business and help build trust with potential customers online.
Increase loyalty among existing customers as it makes them feel like they are part of your brand and that their opinions and feedback matter.
Help with your products' search engine optimisation (SEO) efforts as reviews are indexed and used for search results. Think about it – people write reviews using natural language, which targets long-tail keywords and helps to give you an SEO boost. So they're doing the hard work for you.
What about bad reviews?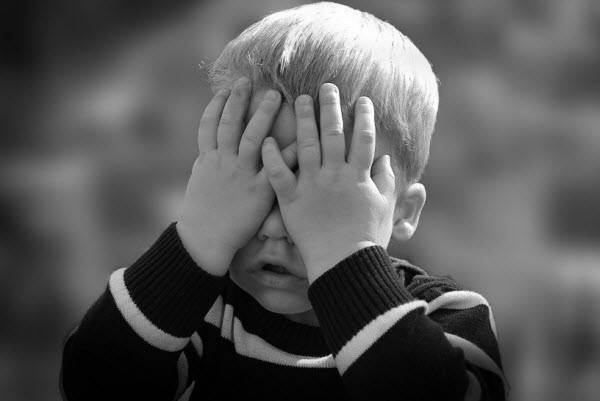 Worried that not all of your customer reviews are positive? Don't be. Nobody's perfect. What matters is how you respond to a complaint or a negative review. Be friendly and polite when dealing with negative comments and show that you care about resolving the customer's issue.
In fact, a mix of positive and negative reviews can help to improve customer trust.  Stats from Reevoo suggest that the presence of bad reviews actually improves conversions by 67%.
Here's what they discovered:
68% of consumers trust reviews more when they see both good and bad scores
30% suspect censorship or fake reviews when they don't see any negative opinions on the page
So, don't freak out if you receive a few bad reviews as these will legitimise the rest of the good reviews and reassure users that the feedback is genuine and written by real customers.
Just make sure there aren't too many bad reviews because that means your biggest problem is not the negative feedback, but your product or service.
Oh, and don't think about writing fake reviews. It's already difficult to build trust online and this trust is dependent on the reviews being authentic. If you get caught by your customers or Google, be prepared to pay up, and not just through the  fine you might face, but also with your online reputation which will be destroyed.
Tips to attract more reviews from customers
Want to know what's the best way to get more reviews for your business? Just ask your customers to leave a comment with their feedback.
Here are some simple tips to help you gather more reviews:
Make it nice and easy for them to share their feedback directly on your website. Create a separate reviews section on your site or one on every product page and offer customers the option to leave a quick rating out of five and a short summary of their experience purchasing with you.
Email customers post-purchase and ask them if they would like to leave feedback. Either create a survey or link to your site or other sites where they can review your business. If at first you don't succeed, follow up with a second email.
Set up profiles on multiple review sites. This obviously includes social media platforms like Google+, Facebook, Twitter plus the sites devoted solely to rating and reviewing businesses such as Yelp, TripAdvisor, Yahoo! Local, Angie's List and more.
Educate people on your social networks about where they can review your company. Provide links directly to review websites or to the reviews section on your site.
Train your staff to ask for reviews. Make your customer service and sales employees understand the importance of asking for feedback from the customers they work with. Create incentives to motivate them to gather as many reviews as possible.
Offer incentives to your customers to encourage them to leave a review. This can be a discount on a future purchase. Just don't pay people to write positive reviews.
Offer free samples or trial versions to get more people to try and test your product. This will increase the the number of voices talking about your product.
Need more ideas? Here you go:
Wrapping up
Reviews are not great just at convincing potential customers to choose you over your competitors but also at helping you understand the needs of your customers and how you can improve your offering to meet their needs. This feedback also helps create a direct line of communication that allows you to monitor customer service and the perception of your brand.
It's hard to find a reason not to want to gather reviews. So if you want to drive your business to success now's the time to give reviews some  attention. Once you've built up a bank of reviews, learn how to use them to build trust and boost sales in an effective manner with this guide.
What are your best tips for attracting more reviews from customers?