How to pull in more customers with a great website
The best businesses understand that being online is crucial, no matter what size they are and what business they're in. Often, people can make the mistake of thinking that websites only work for big businesses, or are only needed if you want to sell your product online. But that's simply not true. A website is a crucial window on your business, allowing you to showcase what you have to offer.
One business that understands this is slow cooked food specialist Pull'd. Pull'd is the kind of business that many people wrongly think doesn't need a website. It sells food and has just one outlet. Surely a website would be nothing more than an extra hassle in an already demanding industry?
Fortunately, Pull'd understands how being online can help.
The shop's general manager Bridget Beattie said: "The domain name howtopull.co.uk plays on our Australian humour and we wanted something that stood out.
"The online world is becoming more and more important for us so it is important that we have a domain name that is not only instantly recognisable but also makes people smile."
And just a quick look at the Pull'd website shows how it contributes to the company's success. Visitors are provided with an overview of the products offered by Pull'd, as well as the story behind the company and directions to the shop, along with opening hours. There's even an option to have food delivered to your door, with the logistics of that being handled by Deliveroo.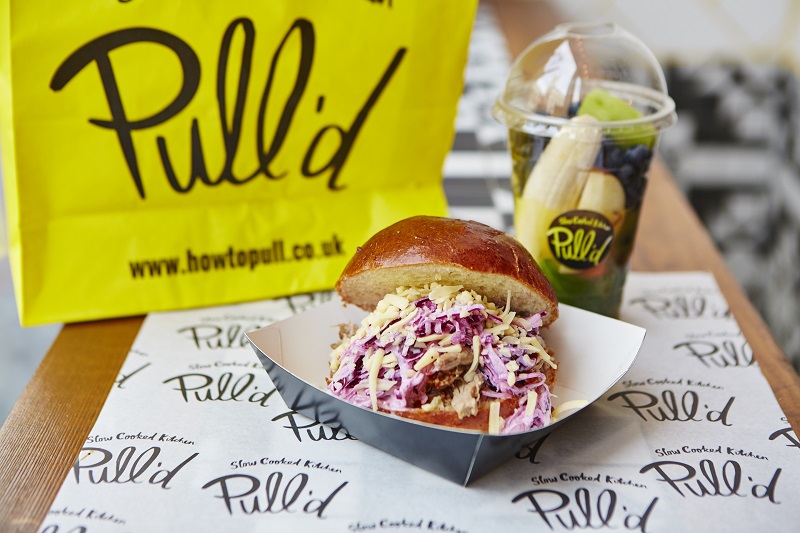 And the benefit of an online presences stretches beyond just having a website.
"We run our own social media accounts and online marketing. We use Instagram heavily – posting pictures of food being made, prepared and being sold to the customers, to entice people into the store," Bridget said.
And what has the result of this been?
"As we bring new products in we have seen a steady increase in the amount of customers coming in. Word of mouth is incredibly important to us. We have had, on occasion 1,000, people come through the doors at lunch time, with queues heading down the street."
All this has been made possible with a little help from 123-reg.
"We have our domain name and associated email address with 123-reg. It has been great so far, never had an issue," Bridget added.
"The stable service has allowed us to increase our visibility online knowing that when we do online marketing, we are safe in the knowledge that our website will be up and running."
Comparing Pull'd website and online marketing with the experience you get in the shop, it's clear that the online space is simply an extension of the real-world brand the company has worked hard to create.
"I am very involved in the business," Bridget explained. "The owners have created a culture at work where people treat the business like it is theirs. It feels like my little baby, sometimes. I have seen it grow into a successful business and it feels like a part of the family and I'm very attached to it.
"Everybody gets invested in the business – going above and beyond to make sure that everything is working well and there are no mistakes in what we are making. We want to make sure this business succeeds.
"Not every work place in the world has this same mentality so coming into work every day, putting in extra hours and servicing more and more customers is actually enjoyable, rather than doing something that we don't like."
If you want to register a domain name for your business, you can do so here. You can also try our Website Builder for free here.