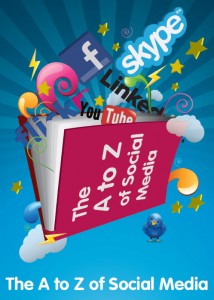 As you might already know, a blog is a type of website where the author posts articles and content including text and images on a particular topic. Blogs are like an online diary with new content being posted regularly and allow readers to leave comments and share their point of view. The act of posting an article on a blog is called blogging.
But what is microblogging? Well as the name suggests it is blogging but on a smaller scale. Instead of posting an entire article posts usually consist of much less information such as a single line of text. Usually this will be status updates or just a quick sentence to say what's going on.
Two of most recognisable uses of microblogging can be seen with Twitter and Facebook. Twitter allows text posts of up to 140 characters in length and does not support video or photo use, it's a pure microblogging social network site. Facebook on the other hand has much more functionality than twitter and supports both images and video.
Facebook and Twitter allow users to post how they feel, what they are doing and where they have been and basically broadcast their life in small increments. That is exactly what microblogging is all about, quick and to the point updates. Microblogging makes you condense all your information into a few small sentences so your posts are quick and to the point making them infinitely easier to read.
Microblogging using social media sites like Facebook and Twitter can be a highly effective tool for boasting your brand identity. Here are a few tips to help you boast your brand using microblogging…
The personal touch
It is important to engage your followers, give it a personal touch and actively engage. Make your followers feel there is a real person behind the account. This will make them more likely to interact with you. Do not use automation, using bots may get your message out there but people are more receptive to a real person.
Give a heads up
There are times when your site may be down due to scheduled maintenance; this is unavoidable but it is good practise to keep your customers aware of such maintenance. Use microblogging to let them know before its happening so they can be prepared. It looks much more professional to show you have any outages under control rather than have them come face to face with services being down.
No hard selling
Social media services when used in business are primarily a place to connect, learn, and listen to your audience. Be there for you audience don't push your products at them, use your knowledge and skills to offer impartial advice and expand awareness. Your audience will me far more receptive if they are sure you are not just trying to sell them something.
Determine your goals
Before you dive into microblogging take some time and step back, determine what you hope to achieve and formulate a basic strategy. Microblogging can be used for customer support, sell products, to share company information and to build relationships. It is important to think about what you want to achieve before spending your time and resources on it. Choose your direction and you will be able to clearly focus your efforts.
Microblogging can be very beneficial to boast your brands reputation and identity. If used correctly it can be one of the most powerful tools in your company's arsenal but it is important to remember you only get out what you put in. Invest your time in microblogging and you will find the results can be rewarding.
But what do you think? Has microblogging been beneficial to your business, or is it a waste of your time and resources?