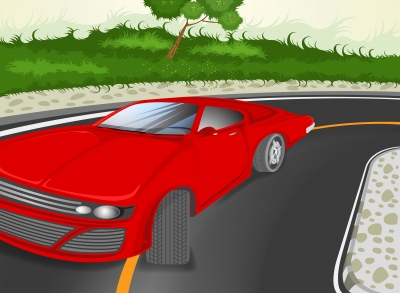 Staying in front of the competition can be a constant journey but the introduction of new generic top level domains (gTLDs) offers you the chance to overtake your rivals in the online race if you are a little creative.
Amongst the newest domain names on the market are a handful of domains that literally say "we're moving". So matter what your business, however far you plan to driving it forward to, there is an option for you. If it's a new project showing your entrepreneurial spirit, why not saddle up your .horse and ride off into the sunset?
On a slightly more serious note however, the new transport-related domain names cross the full spectrum of transportation modes. Get on you .bike and promote your cycling shop or trendy cycling fashion or accessories. Purchasing a new gTLD and building that domain into your marketing plan can set you apart from your rivals. Why waste the letters in your domain suffix to tell people you are company, when you can tell them something more specific about your company such as the type of wares you sell or services you offer.
If service is your offering then standing out from the crowd and looking professional is very important. With a .cab, running your taxi firm with an online presence suddenly opens up a new range of possibilities. Imagine owning [name of your town].cab and the kudos and general ease of use that comes with that for your customers. Suddenly, running a small local business doesn't need to be so constrained and there is a chance for you to push beyond your original intentions.
If your business is maybe looking for a slightly higher end of the market or perhaps competing in the very image conscious customer field, then a .limo has immediate impact in telling people who you are and what you do. Offering both a top-end professional look and feel for those in the chauffeuring side of things, it is also quirky and fun enough to appeal to the growth market of limousines for party's, proms, stags and hens too.
With a gTLD the potential is limitless depending on your creativity. One of the greatest benefits is the potential a new gTLD for a small local company to quickly become a growing global one. In which case, securing your .international domain name could be important, whether you are carrying people far and wide or just looking for world domination.
Get creative and get a new gTLD that can drive your company forward and make it stand out from the competition.