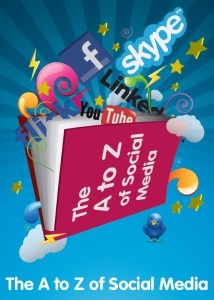 Location, location, location. It's a phrase that for years most small businesses will have had at the heart of their original business plan, but the internet has changed things dramatically. Where as once where a professional set up practice, or where a specific type of retailer opened a shop, was as much to do with location as product and service, the global take-up of the internet meant location no longer needed to be an issue, contactability and distribution were more relevant.
Or rather they were. Social media now offers businesses the opportunity to take advantage of location once again and there are lots of benefits to be had too.
Increasing footfall
Admittedly, it's not for every business. Location-based social media marketing can do wonders for increasing foot traffic to businesses but only if footfall is important to their business. Cafes, restaurants, bars in particular are using social media to great effect in bringing more people in through their doors.
Encourage check-in
Getting visitors to your shop, venue or premises is just step one. Getting them to enagage with you once there is the next. Set up a check-in at your location. This could be via specialist location-based social media like FourSquare or Gowalla or via something more of an add on like Facebook Places. People love gamification and if you give them a chance to login, many will. Encouraging them to do so is easy too, via incentives for check in or frequent visitors. Offer  discount for every fifth check-in and not only will you probably see some come back more than they would have without an incentive, but you can also immediately identify your potential brand ambassadors.
Free advertising
The best asset of location based social media is it has sharing your brand at its heart. It is free advertising for you to everybody it is shared with. Each check-in by default shares that location with friends, followers and watchers. What impact that share has on potential customers can be tailored to an extent by tweaking the message that is shared and also the other offers people can find about your location. It is also more likely to be better targeted than a simple press ad as the followers are more likely to have a shared interest and many now admit that friend recommendations – a check-in is basically a statement saying I am proud to be here – heavily influential their own buying decisions.
Track your customers
As we've already said by monitoring your check-ins  you can quickly identify your brand ambassadors, but equally if they are checking in with you they are probably checking in elsewhere too. With a little bit of effort you can very quickly build a profile on what other things seem to entertain or influence those customers and perhaps tailor your own efforts too.
Location-based social media has a lot to offer a lot of businesses, ironically often the smaller business too. However, like every aspect of social media, how and what that is depends very much on your business and where you want to take it.
Are you using location-based social media? If not, what puts you off?