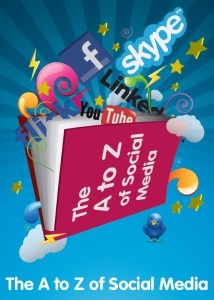 Q6A9MT8X79G8
So we've given you 25 articles giving you hundreds of ideas as to how you can achieve the perfect template for successful social media. Now here is the final article in the series and the time where we say forget that…
Be yourself
If it was all about everybody doing the same thing, the same way, then the appeal of social media would die overnight. Social media is about personality. The best big businesses at social media have achieved the same by creating a customer facing personality that engages and entertains, as well as informs. You want your company to appear different from the others and social media is the quickest and easiest way of spreading that message.
Be content
Give them content and they will be content. Content literally means happy and that's what you want. If your customers are happy, you will be too. In this respect, content doesn't just mean new posts and blog articles, it also means ensuring if they tweet you or post on your wall that you respond in a suitable way.
Be innovative
Following the flock and doing the basics in social media the correct way will get you followers and fans and get your social media working but it won't win you plaudits. For that you need to do something new or do something in a new way. What it is, who knows, it wouldn't be new if we told you here. It may just be bringing a new approach that works well in other industries and adopting it in your own. Set the trend and you will begin to stand out.
Be inclusive
Remember don't look at Social Media as simply another part of your business. Include the whole business  in your social media strategy and everything you do. Remember it is about creating the personality of your business not just one person within your business or one department. Social media can help bring different departments together and help work together but it may need a bit of work.
Be social
If you take nothing away from this article and the 25 others in The A-Z of Social Media, remember that the word social is in the description of social media for a reason. Being social should be fundamental to everything you do and how you do it. It is a two-way thing with every party able to learn from one another, make the most of it.
Be successful
We hope you will.