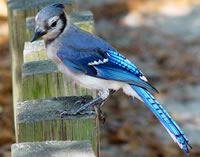 As it goes, we're pretty big fans of Twitter. But this week, we've decided to put the case for and against the popular social network.
Today: why it's a waste of time. Tomorrow: why it's not. Completely disagree with one of these views? Don't forget to leave a comment at the bottom.
It's been the darling of the media for months. It's garnered loads of coverage in every imaginable place, from The Sun to The Spectator. It, of course, is Twitter. But hype aside, what does it boil down to?
Is it anything more than millions of people, contributing their 140-character thoughts to an online sea of inanity? We like to believe our Tweets achieve Oscar Wilde levels of wit and intelligence. But actually, are they more George Bush?
Here are our six reasons why time spent on Twitter is time wasted:
It's really distracting. These days, to get any work done, I have to turn off my mobile, close Facebook, shut down my email and tell my coworkers to shove off. Twitter is just one more pointless distraction that stops me doing stuff. It's not just any stuff either. It's important stuff.
Spammers and con-artists use it too. In gentler times, the worst thing likely to happen to you online was a gentle trading of insults on a bulletin board. On Twitter, you get spammers trying to flog dubious medication and suck you into pyramid schemes.
Things posted on Twitter tend to be dull. While maybe a small  percentage of Tweets contain interesting stuff, for the most part, it's like that "Such and such is…" thing on Facebook, only worse.
Every self-proclaimed marketing guru thinks it's the biggest thing ever. Well, since the last biggest thing, at least. Don't believe the hype machine. The people saying this now are the same people who said downloading music would catch on. Oh, wait…
Eventually, some big corporation will make a huge offer for Twitter that the company just can't turn down. And when that happens, it'll just be another plucky startup that becomes part of a big empire. Look at what's happened to Friends Reunited,  MySpace and Jaiku. (If you're thinking "who?", well, exactly!)
Lots of celebrities use Twitter. Like Britney, Jamie Oliver, Mischa Barton and William Shatner.That must make it a part of our celebrity-obsessed culture. So if you want to take a stand against this sort of superficiality, don't join Twitter. Oh wait, William Shatner's on Twitter? Actually, that's pretty cool…
Agree with these points? Disagree? Leave a comment and let us know. Remember to come back tomorrow for the other side of the coin too – why you should be on Twitter, and what you can get out of it.
(Just in case we need to press home the point, we don't actually believe this all ourselves. Not by a long way – with nearly 2,000 followers, we use Twitter a lot. We just think the arguments against it are worth investigating too.)
Update: We've now added six reasons you should be using Twitter to this blog too.