Mastering More Skills: The Key to Business Success?
Imagine having no boss — the power to make effective decisions quickly, the opportunity to take on responsibility for all areas of a business, and the chance to make more money. Sounds great, doesn't it? Well, it may be the case that if you're going to succeed in business, you need to be a jack of all trades.
New research by 123 Reg shows that 69 per cent of people think it's more important to have the skills needed to take on multiple roles, rather than just specialise in one area. For those that do have those skills, the benefits are clear – with 64 per cent saying they believe this approach helps improve someone's decision making abilities and 58 per cent believing it allows people to work more independently. Just over two-fifths of people think it also presents the opportunity to make more money.
Phil Vickery MBE, a Rugby World Cup winner with England, MasterChef champion and business owner, knows that diversifying your skills is key to success.
"When I left rugby, I had to learn a lot very quickly about business, including skills I'd never even considered like cooking," he said. "This research shows that people are looking to pick up new skills and become a 'Jack of all Trades' setting up their own business and it's no surprise.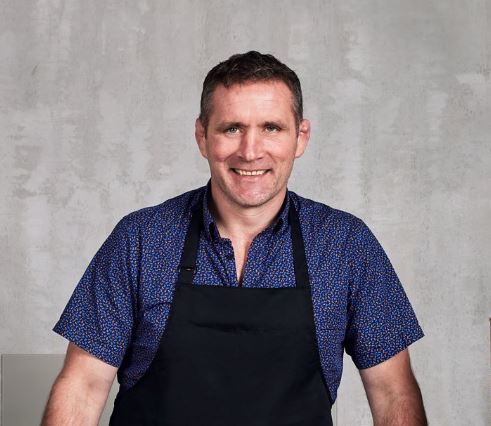 "I'm excited to be working with 123 Reg and their support gives self-starters the tools to get off the ground with their own ventures."
Phil Vickery MBE
Here are five top tips to help you learn new skills that you could use to launch a successful business, or use to do more with an existing business:
1) Get a website
Whether you're just starting out or have an existing business, getting online can help you attract the attention of customers. Picking the right domain name is crucial – almost half of people say they're more likely to use a website with a .UK domain than a website using a different extension. You can search for your perfect domain name here. You can also use the 123 Reg Website Builder to quickly and easily create a website.
2) Keep on learning
Adding more skills is crucial if you're going it alone. There are plenty of online courses out there, so find something that interests you and sign up!
Not sure where to start? Coursera offers over 7,000 courses, with full access costing £48 a month. Udemy offers over 213,000 courses, each priced individually and many of them free. There are plenty more course providers out there too.
You could try picking a provider you like the look of and seeing if they offer a course you're interested in at a price that works for you, or you could just Google the subject you want to learn and see what's out there.
3) Get networking
Whether it's in person or online, networking can help you spot new opportunities for growth and learning. Check out this guide to networking the right way.
4) Subscribe to relevant blogs and podcasts
If a particular skill or area of business interests you, it's almost certain there's a blog and/or a podcast about it.
Although courses are great for increasing your skills, blogs and podcasts allow you to stay up to date with the latest developments in a particular area. Not sure which blogs and podcasts to follow? A quick Google search should give you some leads. You can also check out this guide to entrepreneurship podcasts and this guide offers 50 business blogs to follow.
Remember though, there are plenty of niche blogs and podcasts out there, so you might want to go beyond the general to find something you can really engage with.
5) Launch new projects
Learning through online courses, podcasts and blogs is all well and good, but nothing beats actual practical experience.
Never had a website before? Create one! Fancy trying your hand at blogging? Start writing! Have an idea for a business? Launch it!
It can be tempting to convince yourself that you need to learn more before you start something but, in reality, starting something is one of the best ways to learn about it.
By discovering what works, and what doesn't, you'll add real practical experience of a subject and that's invaluable.
Summing up
Adding new skills can help you meet new challenges. Find what you're interested in and pursue it. But don't forget that in many cases, practical experience is a great way to learn.
Ready to launch your own online project? Grab a .UK domain name from 123 Reg for just 79p – it's the perfect home for any website.