Proof that starting your own business makes life better
People often start their own business because they're simply not satisfied with their working life and can envisage a situation where they get to more fully enjoy not just the fruits of their labour, but their labour itself. That's how it was for Christian Jaroljmek who founded his business, Weblounge, after deciding his working life could be better.
"Over the course of a varied career, a couple of decades working in media based industries; I found out that I wasn't very good at working for other people. Although I got a lot out of it and enjoyed working in teams, I never really found the right niche or environments," he said.
So Christian launched his own business web design business from scratch to help other companies get online and find their customers.
"I started off doing a website for a friend and working out how to do it. I thought it was really good fun and the output was great. It really went from there. I did two or three and realised that there was a potential, a potential almost constant demand for websites."
From that small start, Christian has been able to grow his business and now has clients located across the world and 123-reg has been there to support him in his journey.
"There was a question mark on where you can get the right answers. There are an incredible amount of answers to an incredible amount of questions, but who do you trust? Who has authority on things that you really need to know was key.
"123-reg has an enormous amount of authority on subjects. At the 123conf I listened to your SEO presentation. I have been using the content of that to help my clients."
He added: "123-reg has definitely helped me to succeed and maximise my potential online. I have found that via the conferences I have been to. Impressed that a large business like 123-reg would be prepared to press the flesh with customers and share their knowledge which I think that it does well."
Christian also had praise for 123-reg's products, which he built his business on. He registers domain names for his clients through 123-reg, and he also has his eye on the Search Engine Optimiser tool as a way to improve his business and his client's businesses.
So what advice does Christian have for people thinking of following in his footsteps and starting their own business?
"Find out what kinds of questions you are likely to be asked by your clients and find the answers before you are asked!
"Part of being an entrepreneur is that you find out how to do something – that is absolutely vital! Yes you can do it, and then find out how to do it. The internet is full of great stories about that. You can usually find the answers."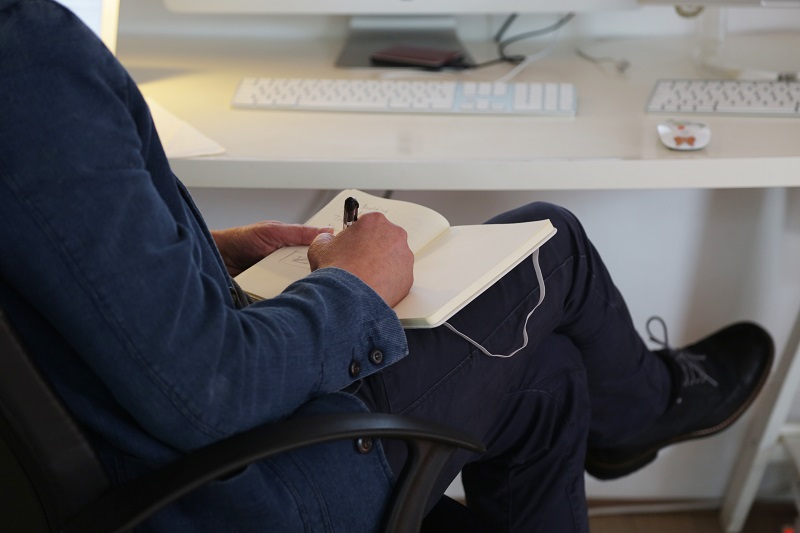 And what about the quest for a working life that better suits his needs, has he found it?
"I do enjoy it. Particularly because I am out of a structured office environment. Particularly if you have a family and you can structure your life around work and not the other way round. I also like the freedom to go in whatever direction you would like or you feel is right.
"What I sometimes miss is the teamwork environment – but you do still get that when you team up with a designer or a producer to work on a project. There is a lot more positives than negatives."
If Christian's story has inspired you to start your own business you can register your first domain name here, or if you need more information about how to set up a business, check out this guide on launching your own company.