Does national identity matter to SMEs in Wales?
On Wednesday 3rd March, 123-reg hosted a round-table discussion with a number of key influencers in Wales to discuss the importance of the recently launched .wales and .cymru domain names. The event came on the back of the highly anticipated St David's Day general availability launch of both .wales and cymru.
The discussion focused on the perspective on business in Wales, their challenges and the opportunities for Welsh businesses. The discussion included members of the press including ITV Wales, South Wales Evening Post, and Swansea Bay Business Life. Also in attendance were Nominet alongside 123-reg customers, Circle IT and Ignite Cardiff.
Why does it matter?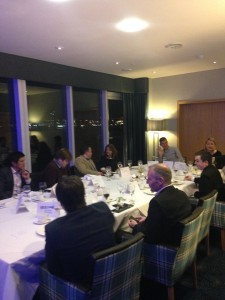 What was clear from the discussions is that both the .wales and. cymru domain names have a great chance of being very successful. There is a clear market for both and adoption rates are steadily increasing. Steve Dimmick, organiser and compere of Ignite Cardiff commented: "Having a Welsh identity is very important for our event. I am sure that promoting business through the use of a .wales and/or .cymru will further help enterprises across Wales showcase their talents."
Speaking after the event, Nick Leech, 123-reg digital director said: "Last night gave us an insight into the opportunities and challenges that face businesses in Wales. To sit down and discuss these in depth with a number of influencers was invaluable.  The release of .wales and .cymru will give businesses in Wales a unique opportunity to deliver their content in both English (.wales) and Welsh (.cymru).
"Added to this, purchasing a geographic domain name like .wales and .cymru can provide businesses and entrepreneurs with the chance to diversify their offerings showcasing their offerings, reach new customers, and protect their brand in different online markets."
What is the market saying?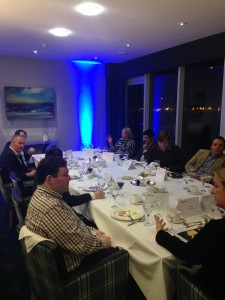 A 2015 poll conducted by 123-reg highlighted the key reasons for the launch of the new domain names. Half of the 1,000 internet users in Wales that were surveyed said that a Welsh domain name would lead to positive outcomes for Welsh businesses. We also asked the same respondents their views on the importance of Welsh identity with over 50 per cent stating that it was either important or very important.
Wales is frequently referred to as a nation of small and medium-sized enterprise. The number of small companies in Wales grew by just 0.4 per cent from 2010 to 2014, compared with a 6.5% rise in England and 5.7% rise in Scotland. Despite this, there is a growing confidence in Welsh businesses with statistics from BIS highlighting a 12 per cent increases in enterprises in Wales between 2013 and 2014.
Increasingly Local
The world is getting smaller and presenting your business within local parameters is more important than ever. This is true of both the digital and 'real' world. Of the top 10 most adopted new gTLDs, .berlin and .nyc feature, with .london the 12th most adopted domain extension. Domain names like .wales and .cymru will now give Welsh businesses that local feel.
123-reg is committed to helping small businesses and entrepreneurs develop the knowledge and skills they need to succeed. The growth in geographic domain names will further help small businesses compete in what is an increasingly digital world. If you want to increase your online presence and show your pride in Wales, you can search for your perfect domain name search for your perfect domain name here.
What do you think? To what extent will .wales and .cymru be positive for businesses in Wales?