Six reasons why email marketing is vital to business success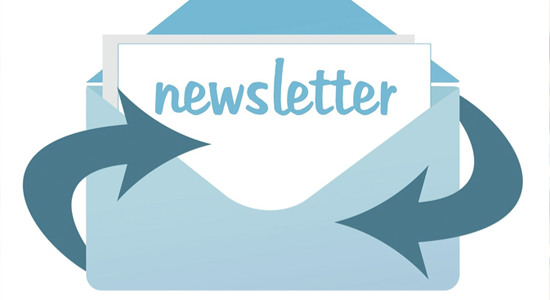 With the rise of social media marketing, your may be asking yourself: Is it still worth investing in email marketing?
The short answer is YES.
Sure, it may not be as sexy or trendy as social media, but it's by far the most effective way to increase sales and grow your business.
Plus, it's cheap. With a return-on-investment of about 4,300%, email pays for itself. And saves a few trees as well.
Let's look at some stats:
And if these stats aren't enough, here are six reasons why email marketing is vital for businesses of all sizes and why savvy online marketers won't be giving up on it any time soon.
1. It's an effective way to keep customers informed
Email marketing isn't good just for marketing your products and services but also for helping you to deliver useful and interesting content and information to your customers.
So, use emails to keep your customers informed and up-to-date with the latest on what you're up to and what's new in the industry. Whether you've written a comprehensive guide on how to save money when renting a flat, a case study where you show how your design skills have helped a client sell more online, or just a simple blog post where you share tips and advice on how to fix a dripping tap – use email to share this useful and interesting content with your database.
You will see that there is real value in staying connected to customers and email marketing makes that so easy to do.
2. It allows you to target the right customers with the right message
 Email makes it easy for you to send a piece of content to hundreds of people and still be able to personalise your message.
You can even create separate lists of subscribers and send highly targeted messages to different groups. This increases the chances of them opening your emails and of finding something that they're interested in buying.
3. Makes it easy to reach mobile users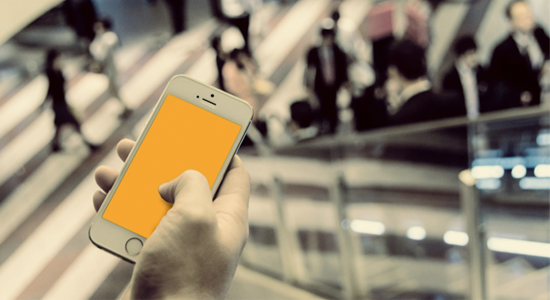 What makes email marketing so valuable for business owners is that it's an easy way to reach customers on mobile without investing loads in new technology or software.
Litmus showed that 66% of Gmail messages are opened in mobile devices while the Experian Q2 2013 Quarterly Email Benchmark Study revealed that 50% of all "Unique Opens" and 40% of all "Unique Clicks" happen on mobile.
Plus, mobile email already accounts for 13% of online transactions and this is just the beginning as numbers are expected to grow as more users are using mobile devices to surf the web and buy stuff online.
This means that you need to be smart about creating a new channel to deliver your messages: right in to the inbox of your prospects!
4. Email coupons drive online and in-store sales
In a recent study by Blue Kangaroo, a coupons and deals site, 70% of recipients said they've used coupons and discounts from promotional emails. A Nielsen study found that 27% of online shoppers subscribe to store or product emails in order to save money. Plus, Shop.org reported that 64% of Internet users have printed a coupon from an email.
So, use email marketing for promotions as it's a great way to attract the growing number of online bargain hunters.
5. Easy to integrate into other marketing channels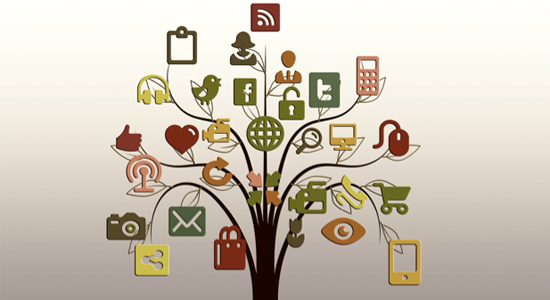 You can integrate email with just about any marketing channel or tactic. Think search engine optimisation (SEO), social media, public relations and more.
Whether you include links to your social media channels to encourage readers to connect with you on Facebook and Twitter, or links to a blog post which sends more traffic to your site, your email marketing can achieve even better results when you integrate it with your other marketing channels. Read our previous post on how to integrate SEO into email marketing and how you can use email to boost engagement.
If you're more interested in how to integrate email and Facebook for success, I recommend watching Jay Baer's video from Convince & Convert:
6. You can measure the results!
With the huge variety of analytics tools available today, it's so easy to track your email campaigns in order to find out what worked and what needs tweaking.
You can find out how many people opened your email, how many clicked on the links inside the email and how many unsubscribed. You can even track sales and revenue. There are even formulas that can tell you the monetary value of your email subscriber. This isn't something you can figure out on every channel, especially social media channels.
If you want to use an email marketing tool, a good one will have these reporting features:
Sent and delivered – How many people you sent the email to, how many opened it and how many bounced.
Opens and clicks – How many users opened your email and how many clicked on a link. The click tracking report will also show you exactly who clicked what and when.
Goals – If you're using goal tracking, you'll get to see how many people completed a specific goal that you've set. For example, how many purchased a product that you've promoted in your email.
Shares – How many shared your email on social media or forwarded it to a friend.
Unsubscribes – How many unsubscribed from receiving your email or clicked the "this is spam" button.
Comparison with industry average – See how your opens, clicks and more compare to those in your industry sector.
Make sure the tool you choose includes these features as they're very important for when you need to see how your email has performed.
Bonus: Email marketing is cheap
Whether you decide to do it yourself or to hire an agency, marketing to hundreds of prospects via email will cost you close to nothing compared to other channels of advertising.
As a small business owner on a budget, this solution is far better than channels like TV, radio and even Facebook advertising.
So while email is an old tactic, it's still a vital one and the most affordable if you want to make more sales but don't have loads to spend on advertising your products and services.
Want to dig deeper? Check these out:
Wrapping up
Email is the only direct channel of communication with your customers that remains private. Plus, it's cheap, easy to use and, most importantly, gets results!
There are so many benefits to using email marketing to grow your business that you have no excuse not to be taking advantage of it. After you run your first campaign, I bet you'll find some other great benefits that will help your business.
Have you used email marketing this year? Are you happy with how your emails performed?