10 Passive Income Streams to Unlock Financial Freedom
Are you looking for ways to generate passive income? Do you want to make money while you sleep? Have you explored all the traditional ways of making money but still want more? Perhaps you'd like to develop a side hustle so that you can save up for that first home, a family holiday or your retirement.
If this sound like you, you've come to the right place. In this post, we will be exploring 10 of the best passive income ideas to make money. Whether you're a stay-at-home parent, a student, a retiree, or working alongside your small business or paid employment there are many passive income ideas out there.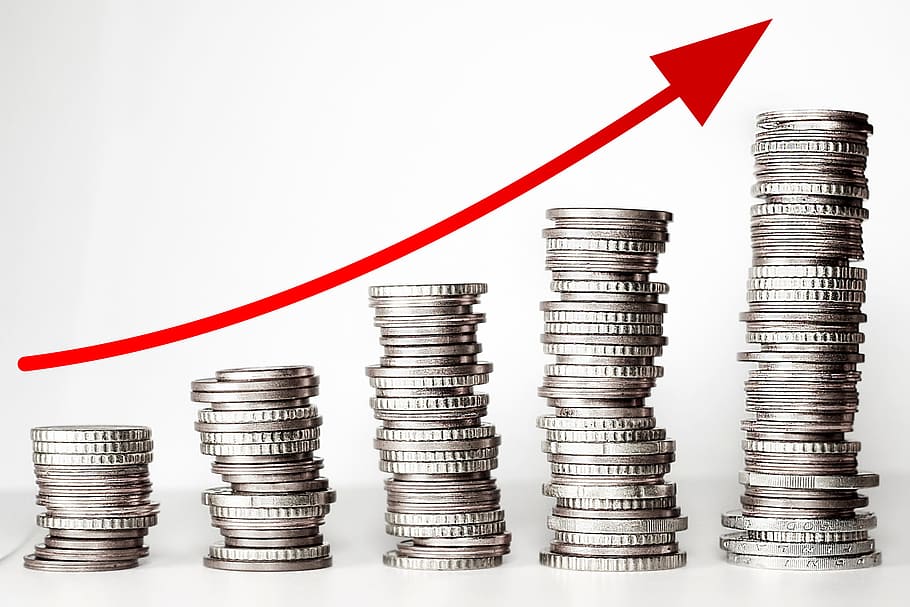 What actually is passive income?
Passive Income, for me, really centres around the idea of creating something ONCE and selling it over and over (and over and over) again.
The ideal is to generate regular earnings without constant monitoring or work.
A passive income stream is the ultimate way to "work smarter and not harder" — being able to generate income without all the heavy lifting.
Here are 10 ideas to earn passive income, including the pros and cons of each:
1. Print on demand
Are you a little bit creative? Do you like designing logos, graphics or typography? Or maybe you are an artist looking for alternative ways to sell your artwork. Print on demand could be the perfect addition to your website, blog or social media page.
You hold no stock, there are no minimum order thresholds and you aren't responsible for the manufacturing, printing or distribution of any products.
Everything is done by the print on demand distributor, taking all the stress out of the printing and shipping process.
There are various companies that enable you to create all manner of products, including t-shirts, jumpers, bags, mugs, water bottles and hats.
Here are just a few print on demand providers:
Printful
CustomCat
Printify
Redbubble
Amazon KDP offers a print on demand service whereby you can design and print low-content books such as colouring books, journals, log books and notebooks.
Use free software like GoDaddy Studio to create and design your interiors and book covers, upload as a PDF and voila. All the printing and distribution is done through Amazon — you just concentrate on selling them.
You can integrate most print on demand platforms into your current ecommerce shop, whether that's your website or a site such as Etsy. Although this will take time upfront, this means less work for you in the long run.
Calculating sales price
You will need to come up with an accurate retail price for each product you sell, taking into consideration:
The printing/manufacturing/shipping costs of the print on demand supplier
Any additional fees such as those charged by PayPal or Etsy if you use them
The profit you wish to make per unit
So how do you calculate retail prices?
PRODUCT COST + PROFIT MARGIN = RETAIL PRICE
Keep in mind that product cost includes everything.
For example, on Printful an 11 oz mug costs:
£5.95 for the product itself
£3.99 for shipping
£1.99 for VAT
So all told, the product cost is £11.93. (Note that this basic formula doesn't take into consideration PayPal or Etsy fees if you use these to sell your print on demand products.)
If you sell the mug for £15, your PROFIT per mug would be £3.07.
This means that to earn £1,000 per month, you would need to sell 326 mugs.
An online shop never sleeps, selling online 24 hours a day 7 days a week. What's more, your potential buyers are global.
However, like any retail project, you will have to market the products, build up a following and sell to people.
PROS: No financial outlay, just time and effort. No inventory to manage or manufacturing or distribution to worry about.
CONS: You will need to market your products to sell them. The margins of profit can be quite small so you will either need to make the retail price quite high or sell a lot (see mug example above).
2. Micropayments
Micropayment platforms such as PayPal.me, Ko-Fi or Buy Me A Coffee are popular with bloggers and content creators as they enable readers, followers or subscribers to send small payments or donations.
The term "micro" refers to the fact that donations are usually around the price of a coffee — so £3/£4 — and are meant to show appreciation.
Micropayments, and the ways in which you can receive them, are growing.
Micropayments are also available on social media platforms.
Facebook for example enables your audience to give you "stars," allowing you to monetise your stream.
Each star is worth 1 US penny and payment is made when you reach 10,000 stars, or US$100.
Like Facebook Stars, TikTok allows viewers to send you "virtual gifts" which you can then cash in for payment.
PROS: This really is money for nothing, as you are being paid for content you are already creating and engaged in. And the amount of money you receive can potentially grow over time as you attract more followers.
CONS: You need a large active following, including people actively willing to give you money for content in a culture where we tap into content everywhere for free. You'll need to remind your followers that micropayments are an option.
3. Domain name investing
What is a domain name?
A domain name is the easy-to-remember web address that we all use to open our favourite websites.
For example, the domain name for this website is 123-reg.co.uk.
Some businesses go direct with their domain name — for example, Ikea.com. Others, like B&Q, get creative with their web addresses. B&Q's web address is DIY.com — which is super clever, as any online search that includes "DIY" will likely display the B&Q website.
What is domain name investing? This is basically when you register one or more domain names with the pure intention of selling them at a later date for a profit.
Whilst domain name investing can be a great way to generate passive income, you need to get savvy to make money with this genre. Look for domain names that:
Are SEO (search engine optimised) friendly
Contain locations or product titles
Don't include trademark names
To increase the value of a promising domain name, experienced investors often build websites on them, so they can begin attracting traffic.
Domain investing is a long game, so be prepared to wait.
Our partner company, GoDaddy, enables you to auction your domain names off to the highest bidder. You can keep an eye on bids via their mobile app, downloadable from the App Store or Google Play.
PROS: Some domain names can be purchased for very little money so the financial outlay can be minimal. With some research, you can build up a nice portfolio of domain names.
CONS: Domain name investing takes time to reap the rewards. You have to have patience and you may need to educate yourself on current trends.
Related: How to sell your domain names
4. Rental property
Rental properties are one of the classic passive income sources.
With a rental property, you buy a property and rent it out to tenants. You can either:
Manage the property yourself, or…
Hire a property management company to do it for you
The key to success with rental property is to purchase a property in an area with high demand and low vacancy rates. This will increase the chances that it will stay occupied, providing you with a steady stream of income month after month.
Rental properties are a great way to invest your money with a minimal amount of work. As the owner, however, you are responsible for the upkeep and repairs of the property.
PROS: Landlords can claim 20% tax relief on mortgage interest and the first £1,000 of rental income can be earned tax-free. It's a great investment opportunity for the future, as your tenants cover the mortgage repayments.
CONS: The current UK economy and the constantly fluctuating housing market could make property investment tricky. In addition to the downpayment, you may need to pay landlord insurance, as well as management fees if you hire a property management company. These will all eat into your profits. If your property is empty you will have to pay the mortgage from your own pocket.
5. Rent your space or equipment
Do you have a shed, garage or cupboard full of things that could be earning you cash? You'd be surprised how many websites there are that let you rent out anything from a vacuum cleaner to a pushchair, camera equipment or sewing machine!
Sites like Fat Llama enable you to make money from renting out your things.
It makes perfect sense for those who have small gardens or don't have the storage facility for their own lawn mower, leaf blower or pressure washer. Rent them for the short period of time that you need them.
You can also rent out car parking spaces (especially if you live near a train station), as well as spare bedrooms.
Foreign exchange students, for example, are always looking for hosts during the summer holidays. You can earn £20-£30 per day by renting a furnished bedroom, although you'll need to deduct food and utilities from this.
The good news is it's tax-free through the government's Rent A Room scheme.
You can earn £7,500 tax-free each year, or £625 per month.
Unused parking spaces can also prove lucrative if you live:
In the city centre
Near an airport, train station or major event destination such as a football stadium
In a popular tourist destination
We are all getting used to using apps like JustPark, in all major car parks. If you have a parking space/driveway you don't need during the day or at weekends you can list the space. Just select the available times and days that drivers can park in your space.
Listing on JustPark is free — however, fees include a 20% commission on the first month of bookings and then 3% per booking. There's also a 50p fee to withdraw earnings of £25 or under.
To rent out your parking space, you will need to declare your earnings and pay the appropriate income tax. You'll also be responsible for:
Ensuring your house insurance and mortgage holder allows you to rent your driveway
Buying any liability insurance you may need if your property or any cars are damaged
Always consider your neighbours too, especially if you share a driveway.
PROS: You can make money renting out pretty much anything! Renting out your property is good for the environment by making use of equipment that is already readily available and making it unnecessary for people to buy more equipment that inevitably ends up in landfill. Renting out space you're not using is just plain smart.
CONS: You will need to keep your products in excellent condition, well looked after and clean. Someone may break your items, so be aware of the terms and conditions on whatever platform you use. Foreign students will need feeding and use of utilities, gas, electricity and water. Renting your car parking space may invalidate property insurance, so this needs researching too.
6. YouTube channel
Creating a YouTube channel can be a great way to make passive income. Like some of the other ideas listed here, this takes an investment of time upfront.
YouTube is a free video-sharing platform that enables you to not only watch and engage with videos online but actively encourages you to create and upload your own videos to share with others too.
If your videos are appealing to enough people, you can make money through ad revenue.
The idea is to create videos on a topic that you are passionate about or that will resonate with your core audience. Once your YouTube channel has 1,000 subscribers and 4,000 watch hours per year, you will be able to join the YouTube Partner Program.
What this means is that your subscribers will see ads when they view your videos. You get paid when a viewer:
Clicks the ad
Watches the ad in its entirety
1,000 ad views are roughly worth £3.50 currently.
In order to make money from your YouTube channel, you will need to set up a Google Adsense account. Once activated, Adsense will insert related ads into your videos.
Google Adsense has a payment threshold of £60 and pays automatically into your bank account — you don't need to request it.
You can expand your passive income stream once your YouTube channel has more than 30,000 subscribers by adding channel memberships. This is where fans pay a monthly membership fee for perks such as early access to content and members-only live chat.
There are various other ways in which you can use YouTube to increase your income including affiliate marketing, sponsorships and working as a brand ambassador.
PROS: You don't need a lot of equipment to get started. Most mobile phones have good video capabilities and editing software. You can also edit your videos on the YouTube Creator Studio.
CONS: You must have 1,000 subscribers and 4,000 watch hours per year to monetise. This means you will have to put in effort to build an audience in the beginning and keep them engaged over time. Be aware of licensing terms and conditions and copyright clauses if you use others' music in your videos.
7. Affiliate marketing
If you have a large following on social media, you can earn passive income through affiliate marketing. This is a scheme whereby you promote your favourite products or services and earn a small commission on sales.
What is affiliate marketing? Affiliate marketing is a process whereby bloggers and YouTubers earn a commission by promoting products or services they use or are at least happy to endorse.
These affiliate links are created by the retailer; you simply add them to your blog post or video. You are rewarded a payout for providing a specific result to the retailer or advertiser.
This specific result can vary from retailer to retailer. Sales are the usual target result but sometimes clicks onto sites and newsletter signups are rewarded, too.
Adding ads to your channels
Once you are all set up with a Google Adsense account, it's easy to add banners to your website or blog. Using retargeting methods, you can encourage readers to click on ad banners which will earn you a small PPC (pay-per-click) commission.
What is retargeting? Ever searched for a holiday and then noticed that same holiday advertisement on every single website you visit after that? That's retargeting.
Google Adsense is very clever. Google knows that by showing you adverts for things you have already expressed an interest in, you are more likely to click on and purchase them.
Amazon's affiliate programme is also another quick and easy place for beginners. You sign up and create banners and links to your favourite products. Then just place them on your website or social media.
Amazon affiliate links are really great if you have created low-content KDP books (mentioned in idea #1, above), as you can use your affiliate links to promote these books and earn a commission twice.
Commission amounts depend on product categories and whether the link was direct or indirect (i.e., they clicked on your affiliate link but bought a different product).
To avoid legal issues, it's a good idea to let readers know these are affiliate links and that you earn a commission from them.
PROS: Really easy to set up and a great way to earn residual income by promoting products/services you already know and love. In some cases, you can use affiliate marketing to pay for things you already use.
CONS: You are relying on people to click on the links and (in most cases) to make a purchase. Also, the sales window is brief. If someone clicks on your Amazon affiliate link, they must buy something within 24 hours for you to earn a commission.
8. Online courses, digital downloads and workbooks
When I think of passive income online courses, digital downloads and workbooks are the first that come to mind.
This is the epitome of passive income: you create something once and sell it over and over again
Because people can buy and use them at any time, you can literally make money whilst you sleep. This is why online course creation is becoming increasingly popular as a way to make passive income.
With an online course, you create content around a topic that you're knowledgeable and passionate about and then promote it to potential customers.
Many content creators market their online courses before they have even written them as a way to gauge whether it's worth creating by taking pre-sale bookings.
Start by outlining:
The course content
How long it will take the customer to complete
How it works (video tutorials or written or both)
What problems you are solving
Your anticipated release date
If you decide to take pre-sale bookings, make sure your customers are aware that it's a pre-sale, not an immediate start.
This business model has been used quite successfully by video game developers to build awareness of their games, establish a community and bring in early-stage funding.
Once you have paying customers, then create the online course, digital download or workbook.
Check out Teachable, Kajabi, Payhip or Udemy, making a list of pros and cons for each tool as they all vary slightly in terms of capability, structure and pricing.
Then let your paying customers know when they can access your course — if they love it, they'll recommend it to their networks.
The beauty is that once you've created the course, you can sell it repeatedly without having to put in any additional work.
You need to be aware that there's an EU law that requires you to charge VAT to any EU residents who buy your download. Using a third-party site like Payhip to take payments (including VAT) makes this process easier.
Read this post to learn more about how to promote an online course.
PROS: With little financial outlay and more upfront effort, you can create an ongoing residual income stream. You can use each download to upsell more of your services and/or additional courses.
CONS: As with most of these ideas, you'll need to promote your product and build an engaged and active following … and this never really ends. Digital downloads are subject to VAT rules when purchased by EU residents.
9. Income bonds
One of the few truly effortless passive revenue streams around, income bonds are a type of investment that pay a fixed rate of interest.
You earn passive income by simply investing money in these bonds.
The way it works is that you:
Invest a lump sum of money into a bond
Receive interest payments over a period of time
The amount of interest you receive depends on the type of bond you invest in.
This is a great way to make some passive income without having to do any work.
You can buy government or corporate debt and receive interest on it, deposited directly to your bank as a form of passive income. When saving or investing with NS&I (National Savings & Investments), you're lending to the government which in turn makes your money secure.
As with all passive income, you must pay taxes on it. But if you're a basic rate taxpayer, you can now earn up to £1,000 of interest on your savings each tax year (or £500 for higher-rate taxpayers) without paying any tax.
PROS: Less risky than buying stocks and shares. NS&I investments are even more secure, as they are backed by HMRC.
CONS: You must have over £500 to invest and the interest is accumulated at a variable amount not a fixed rate. Not risk-free — you can still lose money in bankruptcy.
10. Dividends
A dividend refers to the distribution of a portion of a company's earnings as a reward (either cash or otherwise) that a company gives to its shareholders.
With dividends, you invest your money in stocks and then receive payments if the company makes a profit. The amount of money you receive depends on the number of shares you own and how well the company has performed.
One of the main benefits of investing in dividend stocks is they are a truly passive way to make money.
Dividends provide a regular stream of income — shareholders receive payouts every quarter, month or year without having to do anything.

All you have to do is invest in promising stocks and then wait for the dividend payments to come in. However, you do need to take an active interest in the dividends you hold.
For example, should you hold shares in a high street retail chain that then goes bankrupt, your shares can be worth nothing and you would end up losing whatever money you'd invested. Also, be aware that media coverage can also play a role in how well shares do.
If your dividend income falls within your Personal Allowance (the amount of income you can earn each year without paying tax) you will not have to pay tax. You may also be eligible for a dividend allowance each year.
PROS: Little financial outlay to start, as you can buy dividends for as little as £1. As the shareholder, once you receive your cash dividend it can never be taken away. The price per share of a dividend stock tends to rise over time.
CONS: It's important to remember that stock prices can and will go down as well as up. To earn an additional passive income per month of £1,000 in dividends, you would be looking to build a portfolio of investments worth around £300k.
The information contained in this blog post is provided for informational purposes only and should not be construed as financial advice. Please seek out expert advice when purchasing bonds, dividends or other financial instruments.
It can take time for these streams to flow
Remember, whilst passive income is developed around the idea that "you make money while you sleep" in some cases it does require effort on your part.
For best results:
Evaluate your skills and decide how they can best be used to earn you extra income.
The most successful passive income ideas involve creating something that provides repetitive financial rewards after the initial set-up.
You may need to have multiple passive income streams in order to provide you with the freedom, flexibility and financial rewards you desire.
Some passive income streams can take longer to reap financial rewards than others.
Some streams require a financial outlay in the beginning; others you can DIY and grow over time.
Passive income is not a quick-fix solution to financial want.
What to do to move forward
Passive income is pretty much the Holy Grail of personal finance. It's the dream many of us have — to make money with little effort. But how can we make it happen?
Here are some suggestions of what to do next:
Brainstorm a list of skills, assets or ideas that you can use to make money.
Seek out expert advice, especially regarding finances, mortgages and insurance.
Set time aside every day to work on your income stream; it will take time to get it up and running.
Set yourself SMART goals, both for creating your passive income streams and financial endgame goals.
Pick things that you will enjoy. This will make the passive income stream fun, achievable and something you look forward to doing.
Frequently asked questions
Which is better: active or passive income?
Both active and passive income have their pros and cons.
Active income requires you to put in time-consuming work in order to earn money. Passive income, on the other hand, requires less effort on your part. Which one is better depends on your individual circumstances and goals.
Did you know that everyone in the UK has a tax-free trading allowance of £1000 in additional income, outside of their regular employment? Once you make over £1000 in passive income you will need to declare via HMRC self assessment. Until then, it's all yours.
What are 4 examples of passive income tactics that you can try right now?
Here are four examples of passive income that you can set up today:
YouTube channel: Creating a YouTube channel can be a great way to make passive income and can easily be set up in a day. The videos will take longer to produce. But once you have a large following, you can make money from your videos through ad revenue.
Affiliate marketing: Affiliate marketing is a great example of passive income that you can start today. Sign up to any programme and start earning commissions by promoting products or services on your website, blog or even social media profiles. Read idea #7 above for details.
Online course creation, digital downloads and workbooks: Creating and selling online courses is a great way to generate passive income. Once you've created the course, you can sell it repeatedly without having to put in any additional work. You can turn a blog post into a worksheet or share something you have created for yourself (e.g. meal plans, checklists). You can easily use free software like GoDaddy Studio to make them look pretty.
Rent out your equipment: Have a look in your shed or garage and list for rent anything that you don't need/use on a daily basis — gardening equipment, pushchairs or camera equipment. Make money from items that are doing nothing!