Klements.co.uk – a Go Global success story
In September, October and November, 123 Reg will be sponsoring three individual entrepreneurs to attend 'Go Global' missions to Amsterdam, New York or China and Hong Kong. The trade missions, run by our partners Enterprise Nation, are a unique way for micro businesses to understand new markets, connect with like-minded people and show off their fantastic work to a new audience.
In May 2016, 123 Reg sponsored Charlotte Allen, owner of Klements.co.uk to attend the Berlin fashion retailer's mission. Klements was part of 25 emerging entrepreneurs from fashion and jewellery brands. They heard from top experts on how to export to Germany before selling their products at a pop-up in the centre of Berlin. Germany, which as the largest population in Europe at 81 million, is a crucial market for British businesses and Berlin stands as one of the top cities for fashion in the world. With many German companies looking to buy from 'best of British,' a trade mission is a fantastic way for any UK business looking to grow and develop.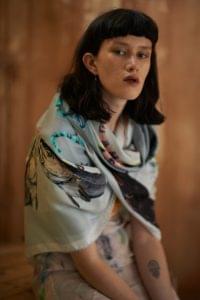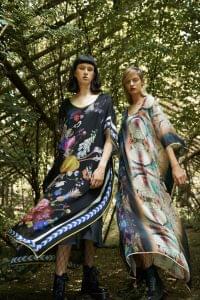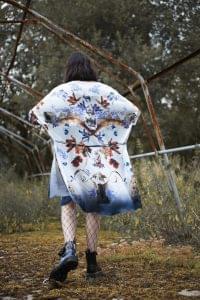 We spoke with Charlotte Allen to help explain the mission and the crucial leads gained from the trip.
What is Go Global?
Go Global saw fashion and accessory labels head out to Berlin with the Enterprise Nation team to learn more about the German market, learn more about exporting and gain crucial insider tips. On the top, we meet a range of contacts and had the opportunity to host a pop-up shop event in the heart of Berlin!
How important was Go Global?
Really crucial, a real eye opener to opportunities and how to tap into this new market. Thanks to the mission, we were able to pick up a new super cool stockist in Frankfurt, along with customers at the pop shop event including a lady who purchased a dress from the Klements website the day we got back!
Isn't it all about selling?
I met some great like-minded people running a business similar to mine, so we were able to share advice, contacts and with many, remain in touch since back. Any time to step away from the studio and evaluate in this manner is invaluable – you come back focused, driven and fresh armed with new knowledge and contacts to act on.
Other Klements news…
AW16 was our best season to date – picking up 30 new USA stockists. We have had a great summer seeing some of our favourite celebrities and musicians wearing Klements to key festivals – such as Daughter wearing Klements on the main stage at Latitude. Autumn 16 sees us launch our exciting collaboration with the British Museum in London.
Are you ready to embark on a Go Global mission? Be in with a chance of winning a place to Amsterdam, New York or China here!