Two more offline techniques to help you make more money online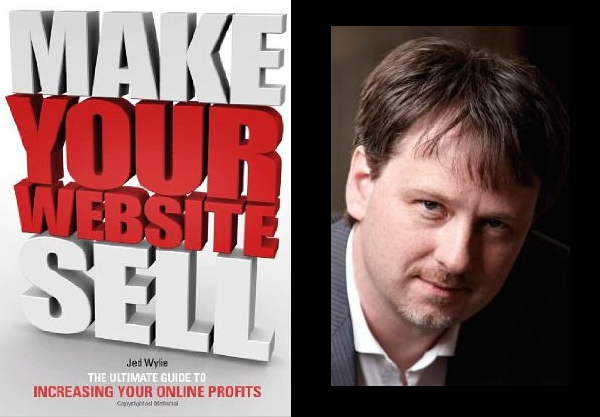 In last week's blog I described two techniques for linking your offline marketing with your website.  Connecting the two worlds together can create greater results than the sum of either of them independently.  In other words by you can generate more sales and enquiries if your offline marketing references your website and vice versa.
Let's take a look at a couple more ideas which link the offline and online together.
#3 – ADVERTISING
Almost any printable message could be seen as advertising.  So, I'm including, stickers on cars, mugs, business cards, your franking mark, invoices, quotes, flyers, coupons, clothing, the list goes on.  Honestly, if you can print on it, put your web address on it!
If you are thinking about or are already using conventional advertising then you may want to consider centring the offline advert around a specific web page on your site which provides greater detail than the advert's space allows.  Here you are simply trying to get the reader to type in your web address to get more information.  So, you're not necessarily selling your product or service your selling the idea that they must look at your web page.
If you're looking for some advert inspiration you can use the online world to help:  Type in to Google the keywords to find your product/service and take a look at the AdWords adverts across the top and down the right-hand side of the page.  These adverts are short, punchy and designed to get the visitor to click.  Find the best one and modify it for your purposes.
#4 – GIFTS
Giving stuff away can be a great way to consolidate relationships and entice new customers and your website can play a big role here.  For example; you could use your website as a focal point for a competition or simply offer people a gift for being a great customer.  You could give away T-shirts (or indeed anything that's printable with your web address on), support the local football team, make a charitable donation (and get some free PR).  Or perhaps give away something that will be useful to the recipient – anything from a key-ring torch to a USB stick.  If it's hand-picked uniquely for the recipient then that's even better!  You can also use non-tangible giveaways such as White Papers or coupons and vouchers.
Giving is a great feeling but you also need to define what you want in return and it's that last part that often gets forgotten about.  You see this happening at conferences and exhibitions where companies stuff freebies into your hands but rarely ask a) if you're interested or b) for anything in return.  It seems their prime objective is to get rid of the stuff as quickly as possible.  (Personally, I'd prefer the cash equivalent of the gift – now there's a thought!)  So, the other half of giving is telling people what you want in return: join our competition, hand over your email address, give us your business card so we can talk to you later.
You can tie your promotion directly back into your website by pointing the recipient to a specific page which relates to your gift or promotion.  You then make sure that the web page makes a compelling case so they can take the next step in your sales cycle.
Watch out for the final two ideas next week…