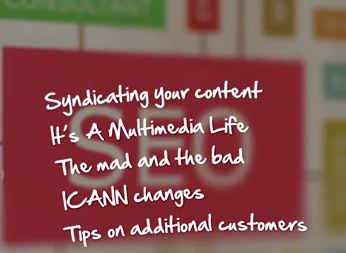 We're already zipping through the year and there's so much you may have missed on the 123-Reg Content Hub offer in January 2014.
This month's hub round-up video showcases pieces about SEO and the syndication of content; the importance of multi-media in your online marketing; a  man performing for elephants as well as some essential domain name information and a host of business tips and tricks.
Mentioned in this month's round-up:
Syndicating your content without affecting your page rank
New Year's Website Resolutions
It's A Multimedia Life- Make Your Website Sell
Music therapy for Elephants and Why Tomatoes are Evil
6 FREE online tools to make your business smarter in 2014
Get Noticed and Gain New Customers before the day is out
Important Domain Registration Changes
That's just a few of the articles featured here on the hub. With our new improved search functionality we hope enjoying some of our great articles from the past should prove easier for all.