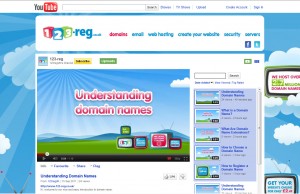 The official 123-reg YouTube channel has arrived offering some funky and informative videos aimed at helping people understand domain names.
Built as a series of 5 short animated presentations, our opening batch of videos have been  designed as the perfect introduction to domain names, how they work and how to get one for beginners and experts alike.
The first five videos are:
We suggest you watch them in that order too as they have been created to build upon the information and knowledge provided by the other videos in the series.
Have a look and please let us know what you think.