A beginner's guide to promoting your website with YouTube
There are almost 5 billion videos watched on YouTube every single day, making it the perfect platform for promoting your website. It can help you build a following and a community around your brand, and increase engagement with your customers. YouTube can be an excellent marketing tool if you know how to use it, and by the end of this post you will!
Getting started
You'll need to create a new channel using your brand name, and add as much information as you can in the 'About' section.
Be sure to include all links to your social media and website on your YouTube channel – if your viewers like your videos, the next place you'll want to direct them to will be your website.
The 'About' section is also where you'll tell everyone what your brand is all about and the kind of videos they'll find on your channel. You should also create a trailer for your channel.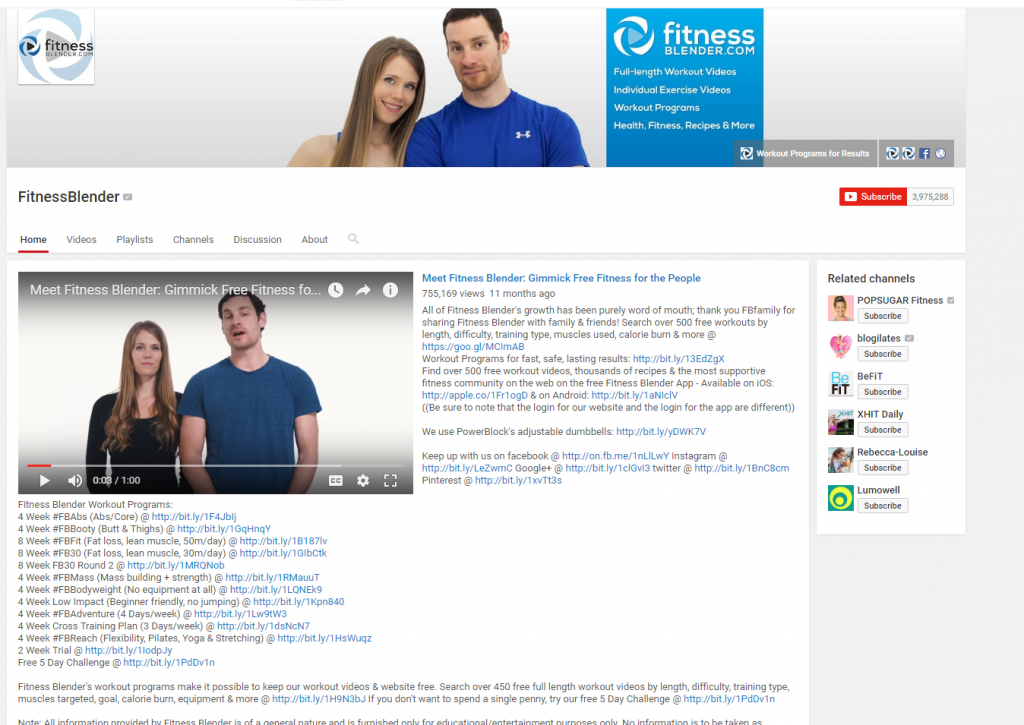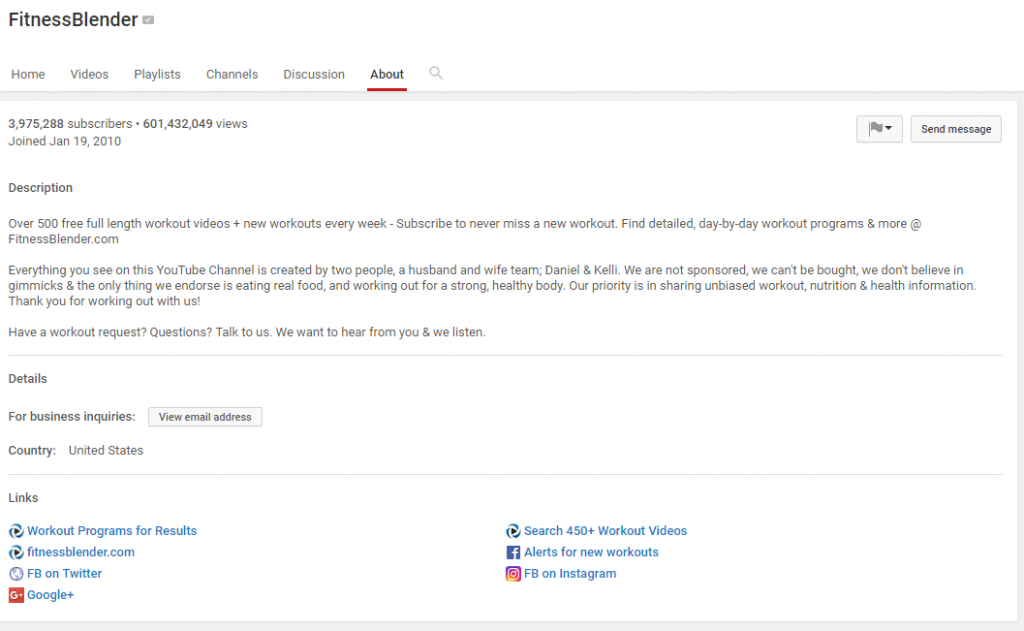 When someone visits your page it will play automatically, working as a nice visual introduction to your brand and what you do.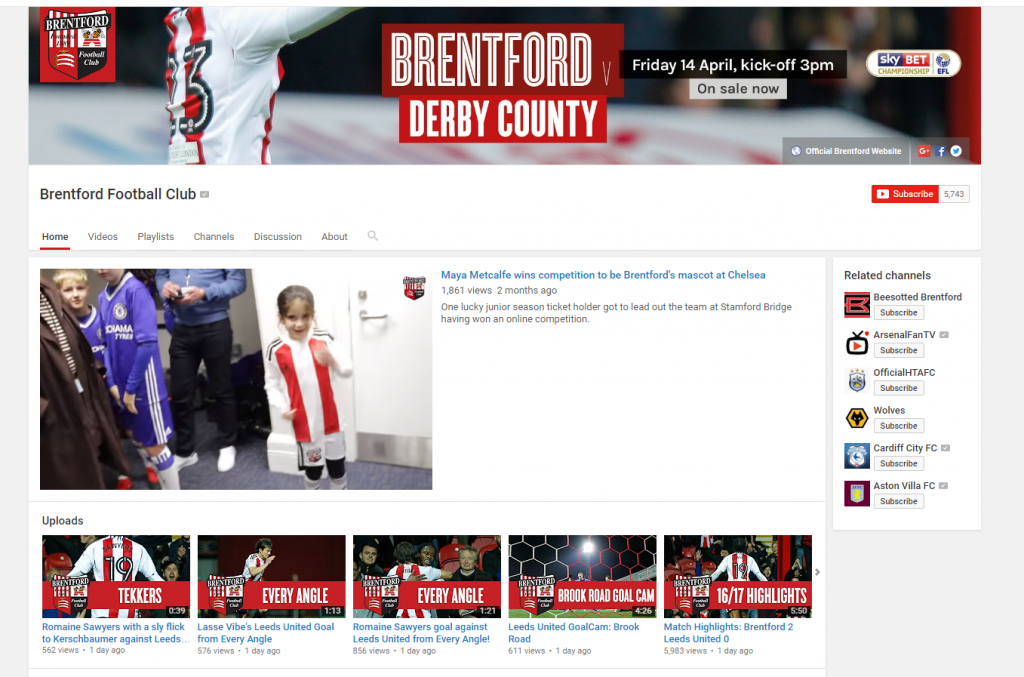 Speaking of visuals – you definitely need to have an eye-catching cover photo for your channel that speaks for your brand. This would be a good place to put your logo, so viewers can instantly recognise your channel, like Brentford Football Club and Fitness Blender have done in the examples above.
Creating your videos
Once you've fully branded your channel, the natural next step you'll want to take is creating a video. But before you even step in front of a camera, you should do some research on your target market and the type of videos they like to watch. Sit and watch videos from your competitors' channels and see what works for them – take inspiration from the videos with high views, likes and comments.
The type of content you post to your channel will also depend on the kind of industry you're in, or the product or service you offer – but here are a few ideas:
Tutorials and instructional videos – Perfect if you have an area of expertise or a unique way of doing something that you can share with your viewers. If you're a business with a more complex product, this will give your customers an easy way to learn how to use it – and can double as a time-saver by reducing the amount of queries from customers who need help.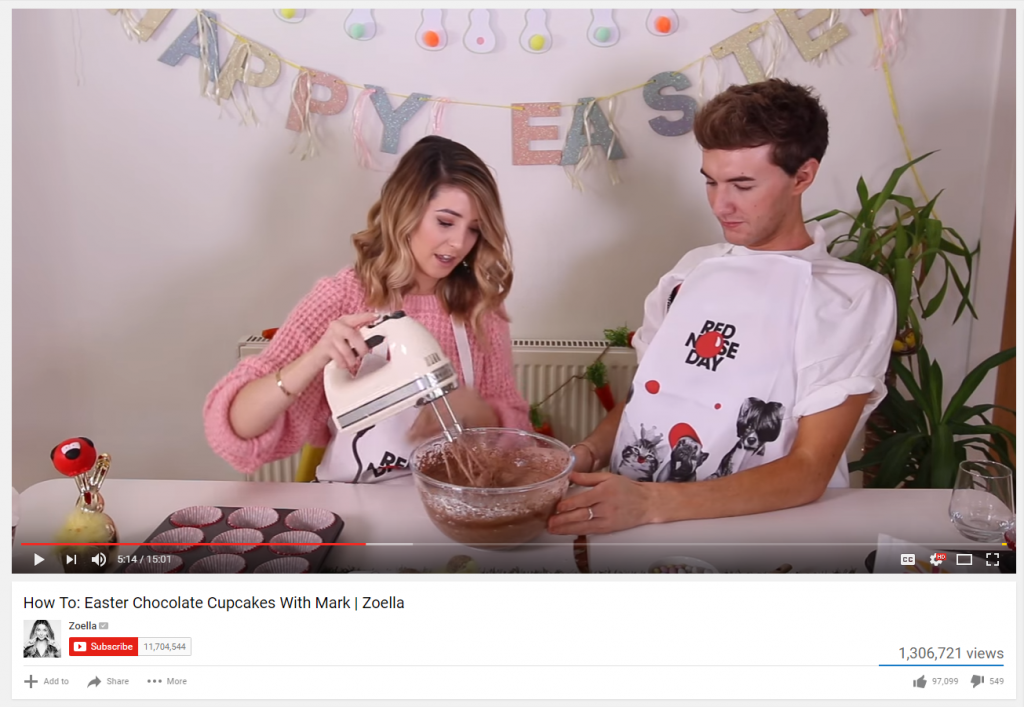 Testimonials – If customers can leave reviews for the kind of product or service you offer, YouTube is a great way of showing these off. Imagine how reassuring it would be to see genuine customers – in the flesh – speaking about how great your product or service is. Another way testimonials can be great for business is that you can film testimonials from your own employees, speaking about how much they enjoy what they do and working for your company.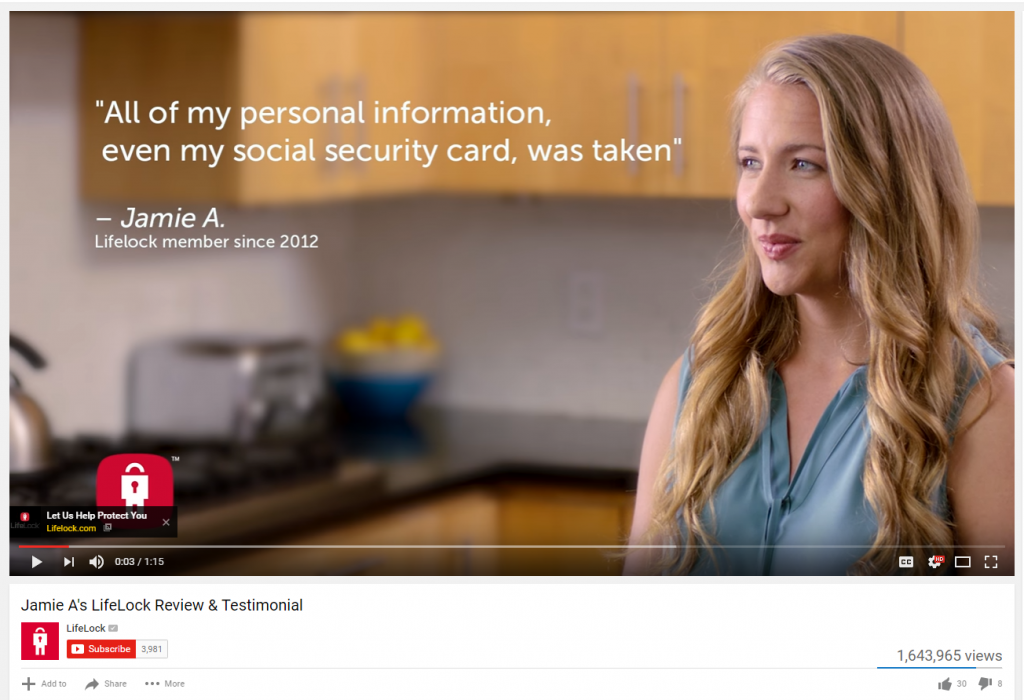 Informative – If you're knowledgeable in a certain area, YouTube can give you a platform to share this knowledge, for free, in the form of speeches, seminars and quick tips. You may have come across 123 Reg's own offering of these type of videos known as Swift 6.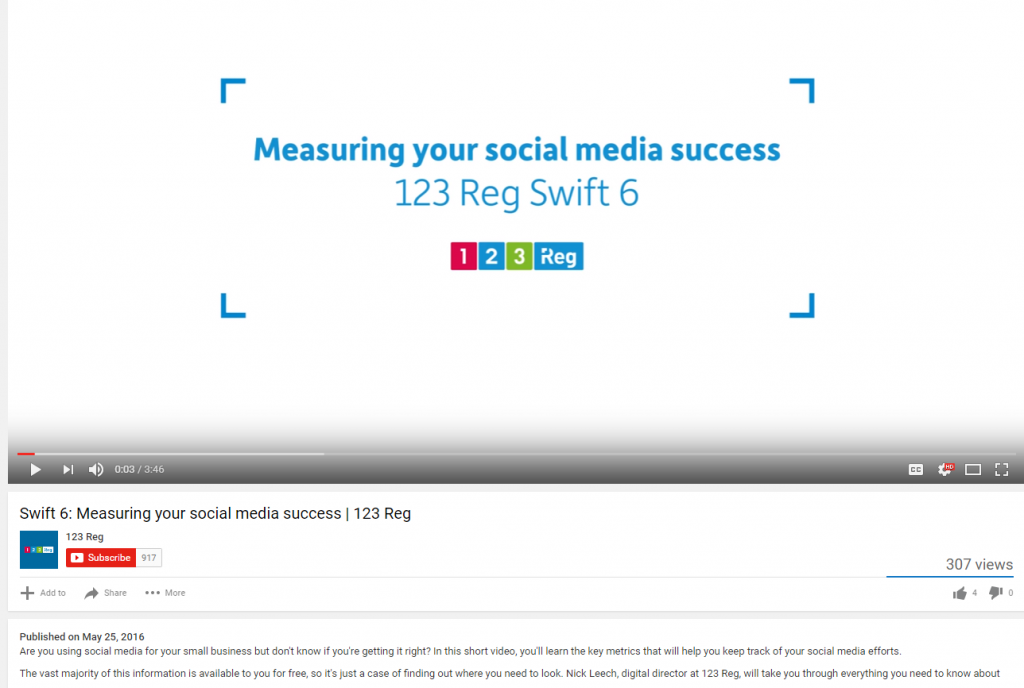 Entertainment – Don't be afraid to get creative with your videos. YouTube is where people go to be entertained. Funny and creative videos will always work well – but remember they must always link back to your brand. A video that goes viral because it's silly or controversial will do nothing for you if it does not ultimately link back to who you are and what you do. People may remember the video – but the key is making sure they also remember your brand.
Equipment and quality
Approximately 20% of the people who start your video will leave in the first 10 seconds, making it very important for you to make a good first impression from the second your video loads up. You don't need to be a professional film maker, but a higher quality video will speak volumes for your brand and encourage people to watch on. Video equipment can be expensive, but it doesn't always have to be. Just focus on these for now:
Microphone – When thinking about high quality video, you'll probably be thinking about crystal clear picture quality before you think about sound. But good sound quality is equally, if not more important – think about a time when you've come across a video with bad sound quality and how frustrating it was to watch. Snap up a cheap microphone on Amazon or eBay to step up your sound quality – your viewers will thank you!
Lighting – This is especially important if you can't get your hands on a great camera. A few extra desk lamps could make all the difference to the quality of your video, and they don't have to cost a fortune – any kind of extra light will do.
Tripod – A shaky video doesn't exactly scream high quality. You can find decent tripods on Amazon for as little as £10 and they're worth investing in. Even better, you could spend a few quid on a selfie stick, which can help you keep steady if you're filming on your phone.
Camera – High quality cameras can cost thousands – so if you're just starting out, the newer smartphones and computers on the market all have great HD cameras you can use instead. iPhones in particular have become popular filming devices over the past few years. It also happens to be super easy to create and edit videos straight from a smartphone.
We have an in-depth guide on video marketing covering everything from planning to production you can read through for more ideas.
Promoting your videos
Once you've created your videos, the next step is getting them out there. To help people discover your videos, you'll need to add an attention-grabbing title, description and of course – keywords. Like SEO for a website, it's important to use plenty of keywords in your title and descriptions. This will not only boost your ranking in YouTube, but on search engines too. You can see our guide for YouTube SEO for more tips on optimising your videos.
Consistency is key when it comes to creating a strong following for your channel, and the best way to do this is to plan your posts ahead of time. Create a posting schedule and stick to it. The good thing about videos is that you can prepare them in advance too – if you know you're going to have a busy month, you can set aside a day to film multiple videos and then upload them according to your schedule. You can also save dry spells by splitting what could be one video into several – for example, a product launch video could be split into previews of the product – creating a build-up, generating buzz and ensuring you don't run out of material to post.
Embed your videos everywhere you can – across your social media pages, your website, blog, everywhere! Ask people to share your videos – especially influencers in your industry. And always engage with your viewers and reply to comments. This will help word spread about your videos, allowing you to build an organic following for your channel.
Then of course, there's always YouTube Ads to give things a little boost. You won't need a ton of money, and it can help you reach your target market. Plus, you can monitor the results using the built-in analytics tool, YouTube Insights. This article has more information about YouTube Ads and how it works.
Summing up
So now you have all the information you need to create a thriving YouTube channel and draw some attention to your business or organisation. Just remember to monitor your results using YouTube's built in tools to see what's working and what's not, helping you to continuously post the right kind of content.