6 sites other than Google you need to rank on
Most people automatically think of Google when they hear the term "search engine". And it makes sense considering Google has around a 69% share of the desktop search market and around 92% of the mobile and tablet search market. With nearly six billion searches every day and over two trillion searches in 2013, Google is a powerhouse.
So it's no surprise that when the term "search engine optimisation"(SEO) is mentioned, the majority of people assume that it's for Google… right?
But what about those other sites like Bing and YouTube and Twitter? They have millions of users, which means that if used correctly they can also drive a significant amount of traffic to your site. So if you're only trying to rank on one site, you're missing out.
Here are six other sites that you need to optimise your site for.
Don't put all your eggs in one basket
Optimising for Google is time consuming, no doubt about it. If you're using all your resources to rank on its first page of results, why would you want to spend time optimising for other sites?
Simply put, if something goes wrong (for example another twisted algorithm change) and your site gets penalised and then hidden on the 5th, 10th, 15th page of Google, what then? No more search engine traffic for you.
On the other hand, if you've also optimised for other sites like Bing, Amazon and, YouTube, there's still a good chance that potential customers will find you online when they run a search on these sites.
So, never put all your eggs in one basket. While Google is the number one, most used search engine in the world, there are also other sites with loads of traffic that you need to rank on. Here are six great ones you should be using…
1.  YouTube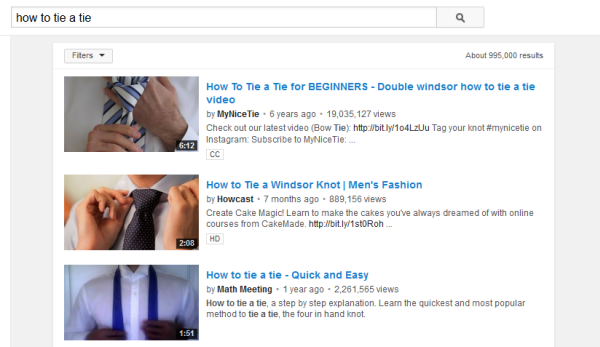 You probably already know that YouTube is the second biggest search engine in the world, right behind its parent company, Google. But you might not know is that it's a huge untapped traffic source.
100 hours of video are uploaded to YouTube every minute and the site has up to 30 million visitors every day, which makes it the largest video resource online. These stats are enough to make you realise that YouTube has to be a part of your online media mix. You can easily use it to create and share video content where you answer users' search queries, thus putting your brand in front of potential customers looking for your products or services.
No wonder the most popular keywords for videos on YouTube are:
How-to keywords ("How to train your dog")
Reviews ("Amazon Fire Phone review")
Tutorials ("Setting up WordPress")
Anything fitness or sports related ("Eight-minute workout")
Top five, top ten etc ("Top five ways to prevent cycling injuries")
Funny videos ("Cute animals")
YouTube, like Google, uses ranking factors to determine which videos should be shown at the top of the search results page (SERP). YouTube looks at:
How many times a video has been viewed
The time a user spends watching the video
The number of positive ratings and user comments
The number of channel subscribers
How many times the video appears in a user's playlist
How often it's added to a favourites list or playlist
How many times the video was embedded on the web.
If you want to rank highly on YouTube and get your channel on the front page of YouTube search, you need to create awesome videos so users click through and push play, of course, but you also need to optimise your content. What matters here are your keywords, title, description, tags and thumbnail. As an extra resource, I recommend you read this useful article from Social Media Examiner on ways to rank higher in Youtube search results.
2. Amazon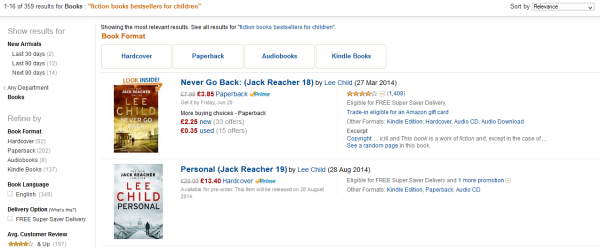 If you're in ecommerce, you shouldn't miss out on the huge revenue that Amazon can generate for you.
In 2012, The New York Times reported: "In 2009, nearly a quarter of shoppers started research for an online purchase on a search engine like Google and 18 percent started on Amazon, according to a Forrester Research study. By last year, almost a third started on Amazon and just 13 percent on a search engine. Product searches on Amazon have grown 73 percent over the last year while searches on Google Shopping have been flat, according to comScore."
This isn't something you can afford to ignore, can you?
Amazon's ranking factors are very different from Google's. The following excerpt from an Amazon Seller Central help file, titled Using Search and Browse (Seller Central login required), explains how they rank products:
"Search is the primary way that customers use to locate products on Amazon.com. Customers search by entering keywords, which are matched against the search terms you enter for a product. Well-chosen search terms increase a product's visibility and sales. The number of views for a product detail page can increase significantly by adding just one additional search term – if it's a relevant and compelling term.

"Factors such as price, availability, selection, and sales history help determine where your product appears in a customer's search results. In general, better-selling products tend to be towards the beginning of the results list. As your sales of a product increase, so does your placement."
In a great article published on the Moz blog, Nathan Grimm expands on the factors Amazon takes into account when ranking products. He separates them into two categories: performance factors (products that are more likely to generate a profit will rank more highly) and relevance factors (which show Amazon that a product is relevant to a user's search).
The performance factors are:
Conversion rate which is self-explanatory
Images which must be large, high-quality images as "zoom has proven to enhance sales, according to Amazon.
Competitive prices which strongly influence conversion rates.
The relevance factors are:
The title which should include keywords as well as certain attributes like brand name, product line, material or ingredient, colour, size etc.
Brand name
Search terms which should include synonyms or spelling variations
Make sure you read Nathan Grimm's article on Moz on how to rank well in Amazon as it's the most comprehensive one I've found on the web. And if you have some time you could also check out this insightful post on the smart way to optimise your Amazon sales strategy.
Amazon also provides a handy guide and a seller training in their webinars which you should check out if you'd like to start selling on Amazon.
3. Bing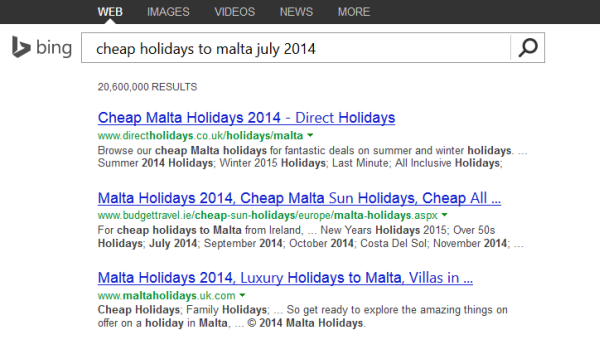 Bing's market share in the UK has increased from 5.25% to 6.29% from January 2013 to February 2014. In addition, Apple announced that that Bing will be the "default search engine" for Siri.
What's interesting about Bing is the demographic it attracts. According to Alexa, users aged 45-65+ are over represented on Bing compared with Google. So, if you're trying to market to that age group, you might want to focus a bit more on optimising for Bing if you want to generate more revenue.
As with Google, to dominate the first page of Bing you first need to understand how Bing ranks websites and how to use that information to your advantage.
According to the SEO ranking factors for Bing report released by Searchmetrics:
Top brands rank higher on Bing, as they do in Google.
The number of backlinks is closely linked to higher rankings on Bing
Social signals from Facebook and Twitter closely linked to higher rankings
Quality content is important for search rankings
On page technical factors are a must have (eg the existence of H1 headings, a keyword in the meta descriptionand site speed).
So, Bing's algorithm focuses on sites with high authority, relevant links with keyword optimised anchor text. The more quality links, the better. Make sure you also check out Bing's Webmaster Guidelines for extra information on how to rank higher on this search engine.
4. Twitter

With 190 million unique visitors going to Twitter each month and 2.1 billion Twitter search engine queries every day you would be silly not to optimise your presence on the social network.
Here are some interesting business facts and stats about Twitter that are worth a look:
33% of Twitter users follow a brand
79% of Twitter users are more likely to recommend brand they follow
67% of Twitter users are more likely to buy from brands they follow
85% of people say they feel more connected to the business after they follow them
So, how can you make the most of Twitter and take your search and social efforts to the next level?
Start with keyword research. Identify keywords that are relevant to your audience since that is how they search for the topics they're interested in. In addition, content with keywords has a greater chance of capturing their attention and interest.
Identify the keywords trending on Twitter and make sure you look out for trends (meaning keywords with a higher keyword volume week-on-week). These trends capture what matters to users right now so make sure you capitalise on these keywords.
Craft your tweets carefully. This means that you need to send the right tweet in the right language at the right time. Here are a few things to consider when writing your tweets:
Twitter engagement for brands is 17% higher on weekends according to Dan Zarrella's research so make sure you tweet on Saturdays and Sundays.
When we look at what's the best time of day to post, retweets have been shown to be highest around 5pm. For clicks, the best times seem to be around noon and 6pm.
Post tweets with image links as they get twice the engagement rate of those without.
Include links, as tweets that include links are 86% more likely to be retweeted.
Write tweets that have fewer than 100 characters as they get 17% more engagement.
Make use of hashtags as tweets with hashtags get double the engagement of those without.
Your tweets are 12 times more likely to be retweeted if you ask for it. This rises to 23 time more likely if you use the full word "retweet" rather than an abbreviation such as "RT".
Don't forget to also monitor the results and see whether you are engaging users or if you need to change your strategy. A few examples of metrics you should track on your site are:
Page views
Time on site
Bounce rate
Conversions – downloads, registrations, forms submitted
Now, if you're considering promoting your posts or running a campaign on Twitter to get more followers and increase sales, make sure you read our essential guide to getting started with Twitter advertising
5. LinkedIn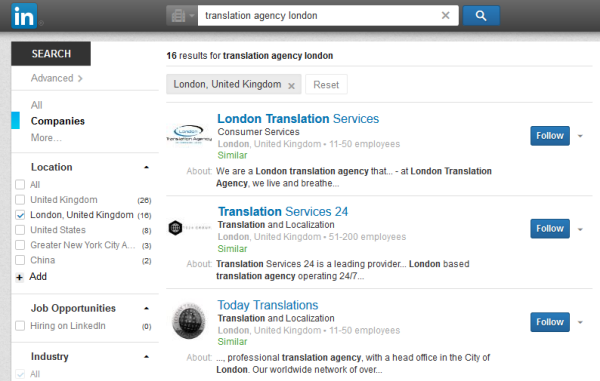 With 300 million members and over 5.7 billion professionally oriented searches performed on the site in 2012, LinkedIn has quickly become the place where professionals network and do business online, and it's where your business should be too.
With LinkedIn trying to bite into Google's traffic, they've done many changes to improve the search experience, adding features like suggested searches, auto-complete, automated alerts and a smarter query intent algorithm. Add to this the acquisition and integration of SlideShare, the launch of LinkedIn Today, LinkedIn Influencers and Sponsored Updates and you have an amazing platform that combines search and social.
Here are a few other things you can do to optimise your LinkedIn profile for search and users, and rank higher on this platform:
Create a complete company page complete with a description that is powerful and keyword-rich. Users can search for companies by keywords so make sure you optimise your description using words and phrases that best describe your business, expertise and industry focus.
Add banner images as they're a great way to present your business as well as to serve targeted content. In addition, LinkedIn gives you the option to create hyperlinked banners with calls to action so don't miss out on this one.
Share engaging, quality and relevant content as this can help increase your visibility on LinkedIn and can also drive traffic to your website. While you rank based on your keywords, LinkedIn loves unique, high-quality content that is compelling and relevant enough to engage your audience.
Make use of LinkedIn's targeted updatesto target a specific message to a specific audience. When sharing an update, you have the option to share it will all your followers or with a specific audience based on geography, industry, job role or industry. Targeting your messages is the key to higher engagement and success on LinkedIn.
Be helpful. Join or create groups where you foster an informative dialogue. As Jay Baer says, "Sell something, get a customer for a day. Help someone, get a customer for life."
6. Google+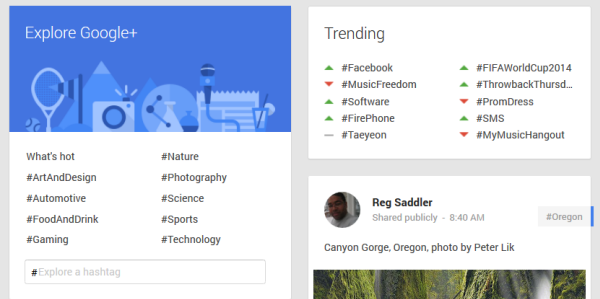 Google+ is important, if not essential, to your business success online, and not just because it's Google's social platform. In fact, Matt Cutts of Google responded to this thread on Hacker News to imply +1s aren't used directly in Google's algorithm. However, Google+ posts do pass other SEO benefitsnot found easily in other social platforms.
In addition, signing up for Google+ Authorship, the search engine's verified author programme, can help your site stand out on Google. Even though content creators' photos and Google+ circle count no longer show up in search results, qualifying authors will still get their byline in search results for their content.
A few weeks ago, at the SMX Advanced Conference in Seattle, Matt Cutts said that he is still in favour of the Authorship concept and that he would love to see it developed even more by Google. He even said that it would be great if years from now a post by an authority on a lesser-known website would get elevated in Google's search results simply because that person is so trusted in that particular industry. It's not an unlikely theory so make sure you're prepared and link your G+ page to your blog sooner rather than later. Find out how to how to implement rel="author".
For more tips, check out this guide to making shareable content for Google+.
Your turn now
Which one(s) of these sites are you optimising for? And which one works best for you?