A broken SSL could prove costly to your ranking
Google made the importance of HTTPS as a ranking factor known to webmasters at the back end of last year. SSLs are increasingly important in building your web presence and more and more sites are rightly adopting HTTPS as standard. Webmasters are clearly keen to respond to Google's suggestions, while searchers will no doubt be increasingly aware of security issues..
Earlier this month, Google's Webmaster Trends Analyst Gary Illyes revealed that the search giant is looking at further boosting the ranking of secure login pages, giving HTTPS even more importance. So a secure site is a ranking factor, but he also explained that SSL needs to be implemented properly.
Speaking at Search Marketing Expo West in San Jose, USA, Illyes suggested that Google may soon highlight in search results sites that have broken security certificates. That could mean savvy searchers avoiding flagged sites altogether making working SSL certificates essential to maximise traffic to your site. He did however, stress it is only an internal experiment he is working on, but that it was mentioned at a public event suggests that it is an idea growing in strength.
What is a broken SSL?
Very often, just a small oversight is to blame. Commonly, items – such as an image – are referenced on a secure page but that item is not located in a secure location, which breaks the secure enclave. Two of the most common issues we often find with customers is the Private Key not matching the Certificate  and sometimes a certificate authority (CA) being wrong for the Certificate signature. These are often simply administrative errors that are easily solved, but only if you know about them. So making sure your SSL works correctly should not only be a task when you install a new SSL certificate but also a routine maintenance check. Time well spent for the reassurance that all is well with the security of your website.
How can I check if my SSL is broken?
There are a number of sites that provide checker tools that can help you determine if your SSL is configured correctly. For example the 123-reg SSL partner GlobalSign provides a simple SSL checking tool that runs in minutes once you have input your URL. Click the image below to check your SSL on the GlobalSign site.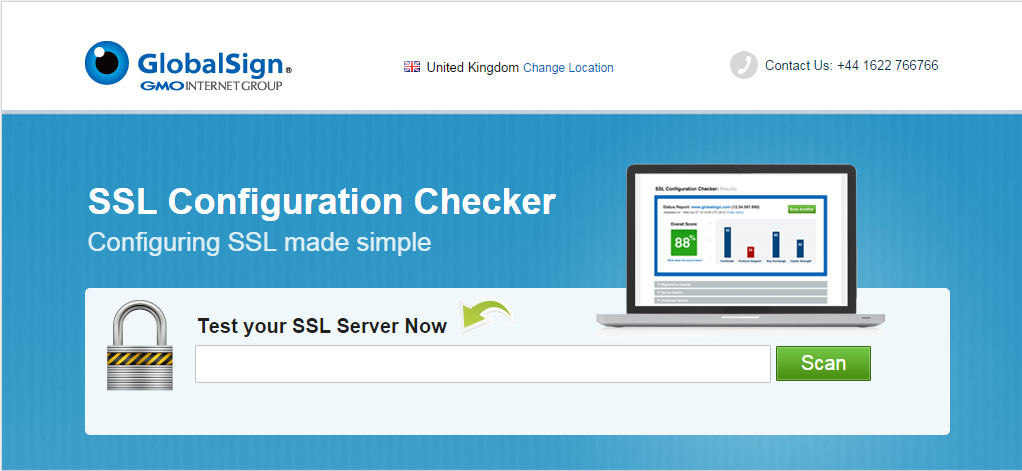 The importance of HTTPS
Adding to the debate of the importance of HTTPS, Illyes also posted on Google+ this month an interesting insight. According to a small Google study, 80% of those who have made the switch to HTTPS are actually missing out on the benefits with HTTP versions of their URLs showing in search results instead of the secure HTTPS version. Be aware that in the eyes of Google the HTTP version of your website is a completely different site from your HTTPS version. As Illyes points out:
"If your site supports HTTPS, please do tell us: use HTTPS URLs everywhere so search engines can see them!"
This Google developers video explains more, whether you are new to HTTPS or consider yourself more of an expert – warning at 45 minutes long you will probably want to come back and look at it – but to get the best out of it you may also want to take a look at this article which covers every point in the video.
The clear message is Google is taking web security ever more seriously and the value of HTTPS will continue to have an increasing impact on the ever changing algorithm.
Lacking an SSL for your site? As evidenced above you could be affecting your search ranking and losing out on potential customers, especially as more and more internet users become aware of Google's preference for HTTPS and it becomes default on heavy traffic sites. Can you afford to stay HTTP? The 123-reg range of SSL Certificates are designed to meet all budgets and a variety of sites, find out more here.
Finally, this post answers the question "Why is my website displaying a not secure warning?"