Facebook's new Graph Search is no Google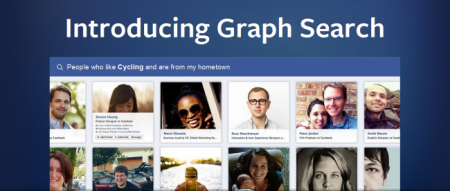 Facebook has struck again. Yesterday it has launched a new search functionality called Graph Search and some say it'll be better than Google's search engine. That would be correct if Google's results were personalised to a user and his connections. You can sign-up here to get on the waiting list and in a couple of days you should get your chance to take it for a spin.
How does it work?
Unlike Google, Graph Search is actually a social search engine that shows results based on the users' "Likes" and their connections, thus personalising the search results to what it believes to be the most relevant for each user. So, it performs a search based on the vast user information that Facebook has in its database.
Running a search on Facebook is a completely new experience. Not only is the old-style search box ancient history, but you'll also be able to search for specific things like "games my friends play", "restaurants in London my friends like", "people who went to the University of Toronto in 1985", "books read by people who read Truman Capote" and so on.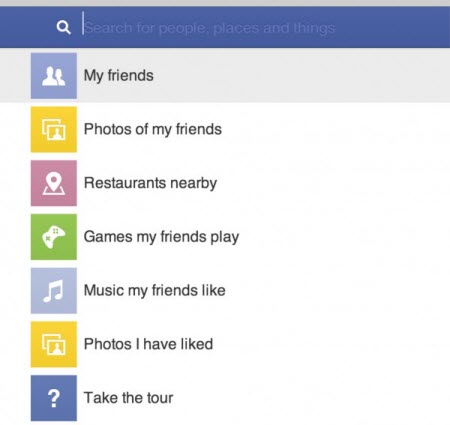 How cool is that? This new feature takes the search functionality to a whole new level and, to be honest, we all knew it was coming, didn't we? Come to think of it, it's a bit of Google, LinkedIn, Yelp, iTunes rolled into one.
When Zuckerberg was asked about users' desire to use a social search engine, he said the product was actually created as a result of users' requests to find out more about their friends and places nearby.
"I don't know that anyone was asking for us to combine this all into one thing," he said, "but I think that it is very useful because people only have to learn one interface."
How to use Graph Search for your business
The new search functionality is great for making new connections, but it's also an invaluable tool for businesses to get found on Facebook.
Facebook's new search allows users to run specific searches such as "restaurants in London that my friends have been to" or "doctors that my friends recommended" or local searches like "spa near London Bridge".

So, if you want to take advantage of the new search functionality, Facebook published some great tips for business owners focused on optimising a Page for the new Graph Search:
Make sure the About section of your page is up to date as the name, category, vanity URL and other information you've included can help people find your business.
If you have a local place Page, make sure the address is accurate as this will show up in search results when someone is looking for a specific location.
Focus on attracting the right fans to your Page and on giving your fans a reason to interact with your content on an ongoing basis.
Bing has also written a post about how the search engine's results will be used when Facebook needs to show additional information so be sure to give it a read if you want to find out more about it.
What do you think about Facebook's new search functionality? Have you joined the waiting list?