Rewriting your history on Google: The "right to be forgotten" online
Should the Internet forget?
Should you be allowed to have outdated, inaccurate or embarrassing information about you removed from search engines' results? Should a doctor who is unhappy with the negative testimonials published online by former patients have the right to have them removed? Or should a business be allowed to simply erase all bad reviews about their services from the web?
That's a tough question based on which the European Court of Justice (ECJ) ruled that individuals have a certain "right to be forgotten" online.
When did it all start?
The case was based on a lawsuit filed in 2010 by Mario Costeja González against Google and Spanish newspaper La Vanguardia. González complained that Google had indexed pages from the Spanish newspaper which informed that an auction notice had been placed on his house in 1998. He demanded both the newspaper and Google to remove the damaging information as the debts had been resolved which meant the information was outdated. Plus, the pages ranked high in search results for his name, which he argued infringed on his right to privacy.
The decision? González's "right to be forgotten" outweighed the importance Google places on linking to publicly available information. Deeming the search engine giant a "data controller", the court told Google it will need to provide people with the option to delete search results that are "inadequate, irrelevant…or excessive," as well as "outdated."
So, what does this decision say and how is it going to impact the way we search the web? Read on to find out.
So, what is this "right to be forgotten"?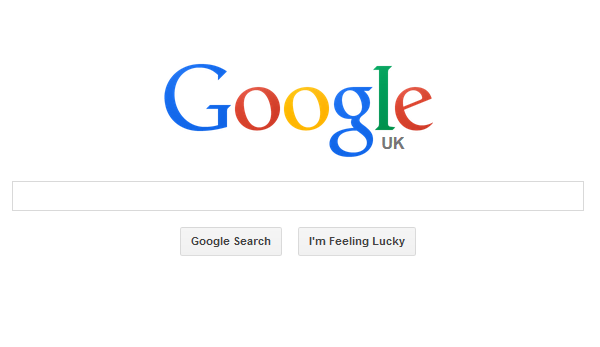 The "right to be forgotten" would give individuals the right to request Google and other search engines to remove their personal data when it's outdated, inaccurate or not relevant anymore, or when it's no longer in the public interest to preserve that specific data or information.
Google is required to remove the links even if the original source of the information, in González's case the Spanish newspaper, isn't required to do the same. So, the law doesn't require journalists or webmasters to remove the content from their websites, just the search engine to remove the results that link to those pages.
Why only search engines? Why not also newspapers or other sites?
The EU's law on the "right to be forgotten" currently only applies to search engines but it could be expanded to also include other sites that enable searches of their archives.
Why only search engines? Because search engines' mission is to make it easy for people to find information online, and are responsible when that information is inaccurate or outdated, the court said.
"Without the search engine," reads the summary of the court's full decision, "the information could not have been interconnected or could have been only with great difficulty."
The court deemed the search engine giant a "data controller", and not just a "processor" of information. That means that Google is responsible for the links it provides in its search results, so it's required to remove them when they infringe a person's privacy (unless there is a "particular reason" to keep them).
On the other hand, people can still link to and share that information on social networks like Facebook and Twitter (although it's not excluded that the ruling could be expanded to include social media sites as well).
Who is it for?
The ruling applies mainly to searches about individuals, at least for now, and it's good news for the young Facebook generation who doesn't seem to have a complete understanding of how certain selfies or status updates on social networks could affect their future college or job opportunities when absolutely no privacy settings are enabled.
The downside is that it may limit people's access to public information about certain individuals via a search engine. For example, the Telegraph reported that an ex-MP asked Google for the "right to be forgotten". Imagine that politicians hire companies to monitor and remove unsavoury search results about things they have done in their career. This could affect your perception about who they are and, as a result, how you vote. So this could be considered a form of censorship rather than protecting a person's right to privacy.
However, the "right to be forgotten" doesn't mean you get an unlimited free pass to remove anything you want from your past.
"That does not mean that everybody has the right to be forgotten whenever they'd like to have their data forgotten," Douwe Korff, a law professor at the London Metropolitan University who specialises in data privacy, told Mashable. "The right to be forgotten, it's really a balance. It doesn't say you have the right to have your transgressions forgotten. It says if there is no public interests in those transgressions being exposed, then they shouldn't be exposed."
In addition, even if you manage to get that "embarrassing" or "damaging" information removed from Google, the information will still be out there, only that it won't show up in Google's search results.
How does it work?
Following the court's ruling, Google has launched a new form that allows people across all 28 member states of the European Union as well as four additional non-EU countries – Iceland, Liechtenstein, Norway and Switzerland – to submit removal requests to the search engine.
The form was launched Friday, May 30th, and reportedly spurred 41,000 requests so far. Among them are some interesting requests. According to BBC, "an ex-politician seeking re-election has asked to have links to an article about his behaviour in office removed. A man convicted of possessing child abuse images has requested links to pages about his conviction to be wiped. And a doctor wants negative reviews from patients removed from the results."
Google is required to analyse and respond to each request it receives, and determine whether they have merit to be removed from its search results. At this moment, Google has nothing but vague definitions like "inadequate", "irrelevant", "excessive" and "outdated" to guide its decisions, which is not a lot to work with.
A Google spokesperson stated: "The ruling has significant implications for how we handle takedown requests. This is logistically complicated – not least because of the many languages involved and the need for careful review. As soon as we have thought through exactly how this will work, which may take several weeks, we will let our users know."
So, it's no wonder there's a lot of scepticism as to whether Google will make the right decisions to remove or keep user data. In fact, Germany is considering setting up arbitration courts to help decide what information people can force Google to remove from its search engine results, as it believes the search engine shouldn't have the final say.
How can you request removal from Google's search results?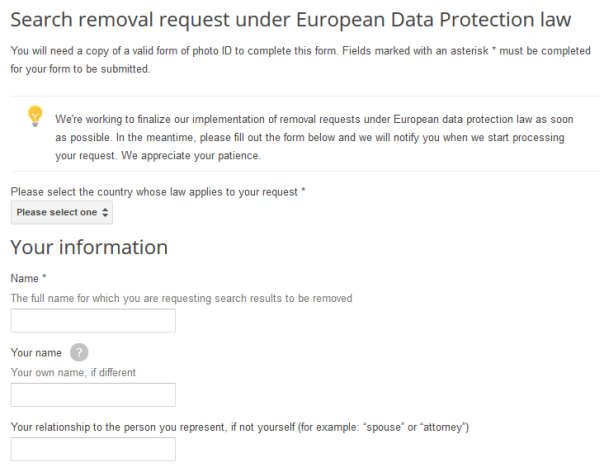 You need to submit a removal request by filling out this form.
As you can see, the form asks for loads of information to help Google determine whether your request is legit or not.
You will need to include your full name (or the full name of the person for whom you are requesting search results to be removed, in which case you'll also need to specify your relationship to that person).
In addition, Google mentions you need to:
Provide the URL for each link appearing in a Google search for your name that you request to be removed. (The URL can be taken from your browser bar after clicking on the search result in question).
Explain, if not clear, why the linked page is about you (or, if you are submitting this form on behalf of someone else, the person named above).
Explain how this URL in search results is irrelevant, outdated, or otherwise inappropriate.
Then you need to submit the URLs you want removed.
If your request is approved and the pages you asked to be removed are deleted from the search engine's results, Google may add an indication in its search results page (similar to the below) that content has been removed due to the Right To Be Forgotten European Union requirements, the Guardian reported.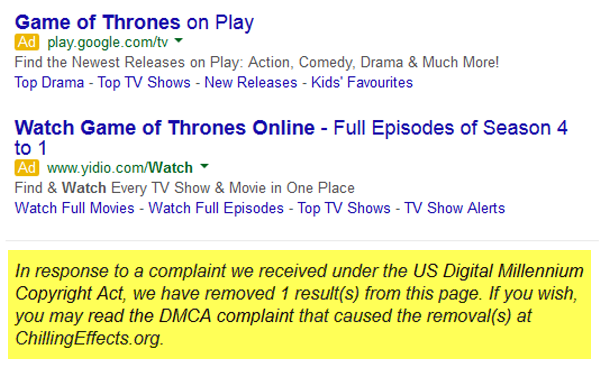 So, if someone requests for a URL to be removed from Google's listings for their name and it's approved, then the URL will be removed; however, users who end up on that page will know from the disclosure that they have asked Google for a specific result to be erased from their listings.
What happens next?
Google is working with the Article 29 Data Protection Working Party to agree on best practices and it has also set up its own advisory committee that includes a UN expert on freedom of speech, a philosopher at the Oxford Internet Institute, a law expert from the University of Leuven, an academic who used to work for Spain's Data Protection Agency and Jimmy Wales, co-founder of Wikipedia.
There's no exact timeframe as to when it will begin reviewing requests or removing results.
Useful resources
Three-page press release (PDF) with an excellent summary of the issue and its resolution.
Explaining the 'right to be forgotten' – the newest cultural shibboleth – a very detailed Q&A piece that explains EU's decision and what it means for you.
Have your say
Is the "right to be forgotten" on Google a good thing or do you think of it as censorship? Have you or anyone you know requested removal from Google's search engine results?