How can I get my business to appear on Google Maps?
Getting your business listed on Google Maps is one the best things you can do to drive more traffic to your website, and increase phone calls to your business. Why? Because, according to Google, 30% of mobile searches are related to location.
Imagine the following scenario: a potential customer is out to lunch and suddenly decides he feels like getting a relaxing massage before heading home. He takes out his phone, runs a search on Google or even Google Maps for "massage therapist".
Based on his location Google returns a list of places. The results look like this in Google search: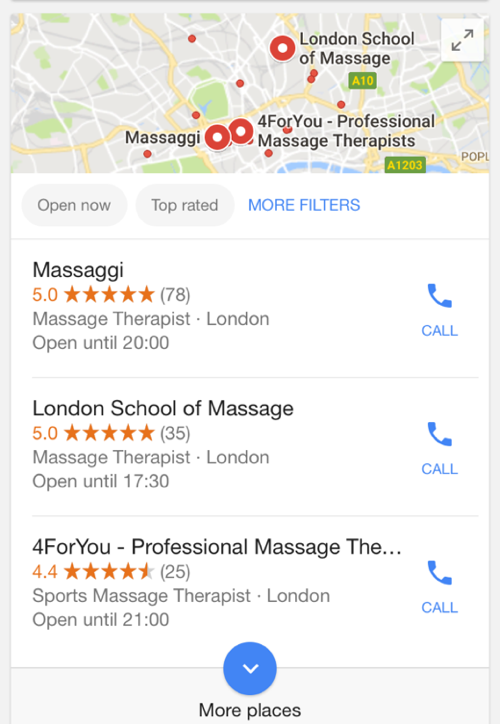 While Google Maps shows the results like this: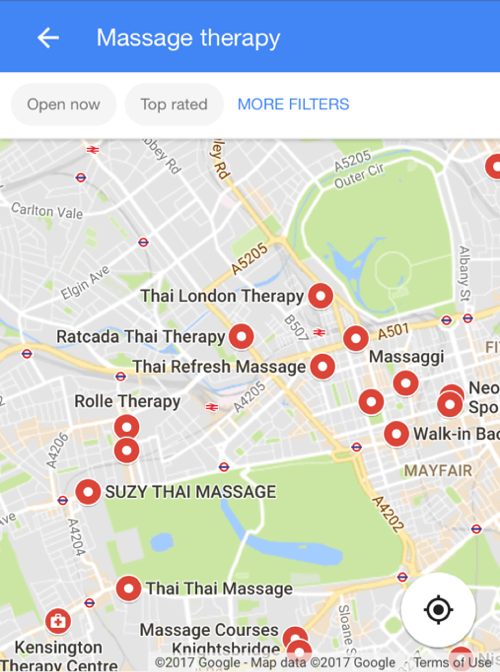 If you're a massage therapist and your business is nowhere to be found on Google Maps, it basically means it doesn't exist. And if it's not there, your phone won't ring.
So if you want your business to show up in Google Maps, all you need to do is to register for Google My Business and then follow a few simple steps.
The Google Maps function, formerly known as Google Places, is part of the bigger Google My Business. The platform was created for managing and tracking your business online presence across Google's various platforms including Google Local (Google Maps), Google+, Google Analytics and AdWords.
Ok, let's get started.
Step 1: How to get started with Google My Business
Go to Google My Business and click "Start Now":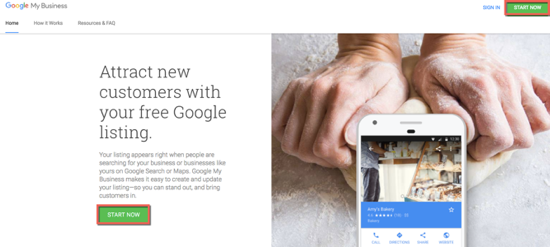 You'll then be prompted to sign in using your Google account. If you have one already, sign in. If you don't, click on "More options" and "Create account" to sign up for a new account.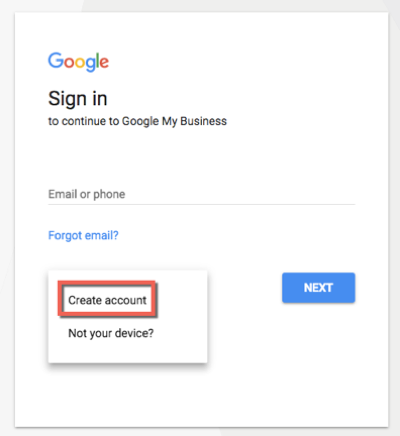 Step 2: Add or claim your business
When you're signed in, you'll be taken to the main Google My Business page where you can:
Claim your business if it already exists in the Google My Business directory or
Add your business
If you're an established business, chances are your business already exists in the Google My Business directory and now all you need to do is to claim it.
To check, simply add your business name in the first box. As you type, Google will suggest matches based on the businesses registered under that name: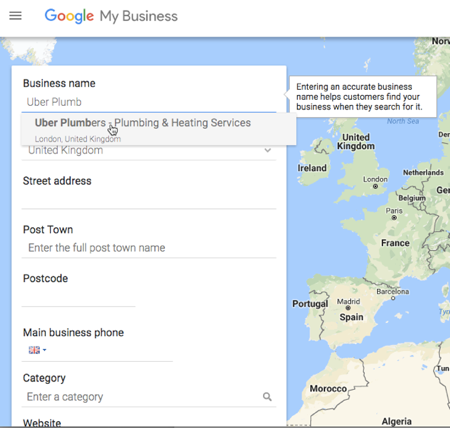 If yours is already there, you'll notice that when you click the business name, Google will automatically populate the form with your business information. Double check to ensure all the information is accurate and up-to-date, and proceed to the next steps.
If Google doesn't suggest any matches based on your business name, it means you'll need to add it yourself. So go ahead and fill out the form and click "Continue" to go to the next steps.
Step 3: Fill out your information
Pay close attention to how you fill out your business information. Make sure your NAP (Name, Address, Phone Number) is the same as it will be or is listed in other places like your website or platforms like Facebook, LinkedIn or TrustPilot.
So if you use "Blvd" instead of "Boulevard", then make sure you use this version everywhere else on the web. Consistency is key and this can affect your rankings and visibility.
Another very important aspect is selecting the category that best describes your business.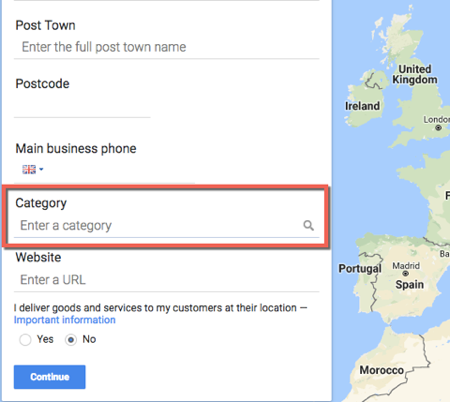 Choosing a relevant category is critical as Google will use this to classify your business and the type of search query it will display your listing for.
Step 4: Verify your business
Google will want to verify that your business is located where you say that it is. So as part of the process, you'll be sent a postcard with a verification PIN via mail: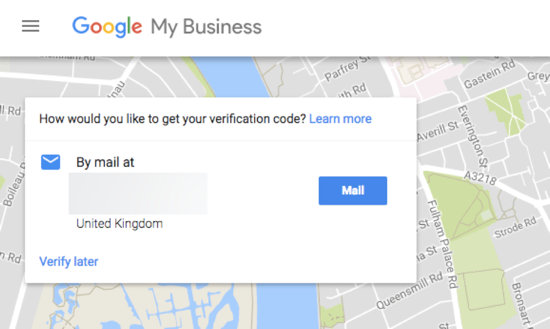 Step 5: Confirm your business
When you get your postcard (this usually takes up to two weeks), simply follow the instructions inside and use the code to verify your business.
Once your business is verified, you may need to wait 24 hours for the verification to go through. Simply run a search on Google search or Google Maps to see if your business shows up on the map.
Step 6: Make your profile awesome
Want your profile to look as professional as this one?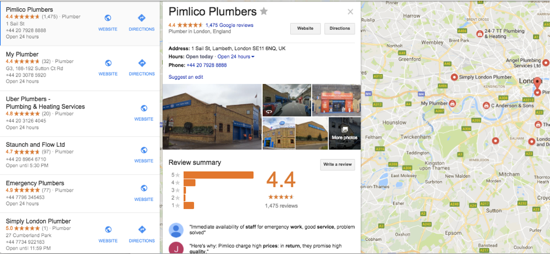 To add images including your logo, cover image, and other images of your business, go to your Google My Business Dashboard and click on "Photos" at the top of the page.
You should also take every chance you get to encourage customers to rate and write a review for your business on Google Maps. Happy customers with great ratings and testimonials will help to attract more prospects to your business.
Check and update your business information
Take the time to review your business information every once in a while to ensure it's still accurate. So if you've changed your address, make sure you update it. You don't want people showing up at your place of business only to discover it's no longer there.
Here's a short list of things you should check:
Is your business name correct?
Is your business category correct?
Are your hours accurate?
If you have a website, is the correct URL listed?
Is the place marker in the proper location?
Is your address correct?
Is your phone number correct?
If any piece of information is no longer accurate, fix it right away as it might cost you potential customers.
The next steps
Here's the thing: if you want your business to show up in local searches, get listed in Google Maps is only one of the things you need to do.
There are lots of other important things you can do to optimise your site for local search and get found in the results by potential customers. The following resources are filled with great tips and advice on how to properly optimise your site for local search:
Wrapping up
Getting your business to show up on Google Maps is free and it only takes a few steps to complete the verification process. You have no reason not to do it now, if you haven't already.