Best places to get free WordPress website templates
A few years back, most templates for WordPress looked like traditional blog, with basic functionality and nothing more. However, web designers have been getting more creative when it comes to free WordPress website templates. That's because user requirements and expectations for WordPress blog templates are now very high.
People expect all templates and themes, free or commercial, to include built-in admin options that allow them to easily set up their site and also customise it with little effort. So, whether you need a theme for a basic blog, a portfolio or a magazine-style website, you'll have no trouble finding a professional free WordPress template that you can set up in 10 minutes.
We know high quality templates are hard to find so in this article we've put together a list with the top six best places to get free WordPress website templates. All these themes can be downloaded, customised and use for both personal and commercial projects.
Free templates for WordPress
#1 The WordPress themes directory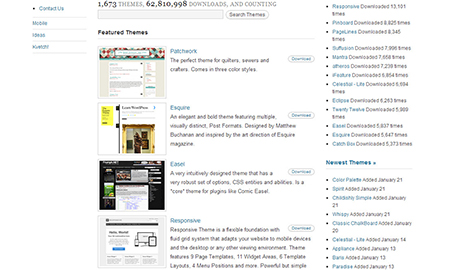 The best place to begin your search for the perfect template is the free WordPress themes directory. It currently includes more than 1,600 themes that you can download for free and use for your personal projects or client websites. You can search by colour, number of columns, subject and more.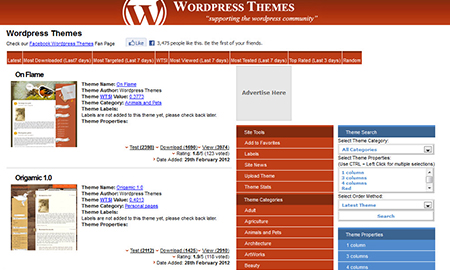 At WordPress Themes there are more than 3,000 themes you can choose from and new ones are added every day. Simply choose a category from the right side of the page and browse around until you find the perfect WordPress blog template.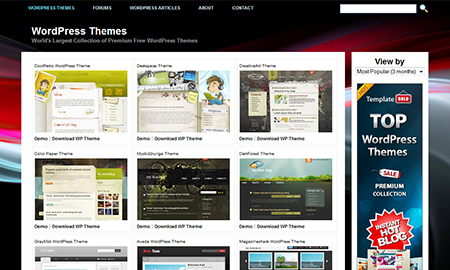 FreeThemeLayouts.com has a smaller collection of free WordPress website templates, but they're professionally designed. The downside about this site is there's no advanced search function so you'll just have to browse around to find the right theme.
#4 Theme Lab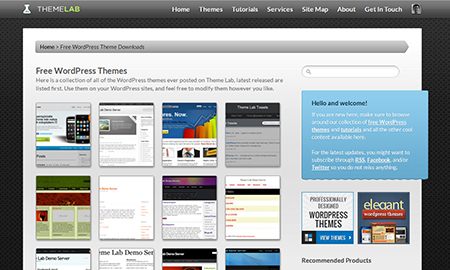 Theme Lab is also a good place worth checking out. Although it has a rather small gallery of free WordPress website templates, you can find some high quality ones for your next project. Browse around and click on the "Live Demo" to see a preview of the template.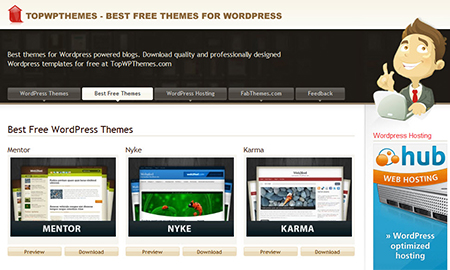 This site has about 300 free WordPress themes you can download and use in your projects. Simply choose the number of columns for the theme you're looking for.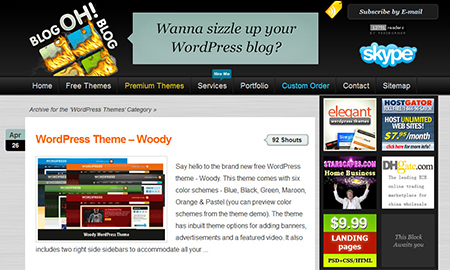 This site has fewer free themes but they're unique designs you probably won't find elsewhere so do check it out.
Now, if you're interested in creating a WordPress blog or site, check out our WordPress hosting package for more information on how to get started.
Any other good places to download free WordPress website templates? Do share them in a comment below.