Where to find free fonts to jazz up your site
If you're looking to jazz up your site and want to know where to find free fonts or how to create free fonts yourself, then read on. If not, read on anyway, a font can do many things for your site.
Although there are many websites that offer free fonts, we know how hard it is to find good places with free quality ones that are licensed for commercial work. From experience, most of those sites include either the same boring freeware or have so many ads and popups and are so spammy that you feel like you have to wash your hands after just looking at them.
So, if you don't know where to find free fonts, we've done the hard work for you and put together a list with some fantastic resources where you can get truly unique and quality freeware. Also, if you're feeling inspired and want to create your custom ones, then read on and we'll show you how.
So, where can I get free fonts?
One of our favourite sites to stock up on free fonts is DaFont.com.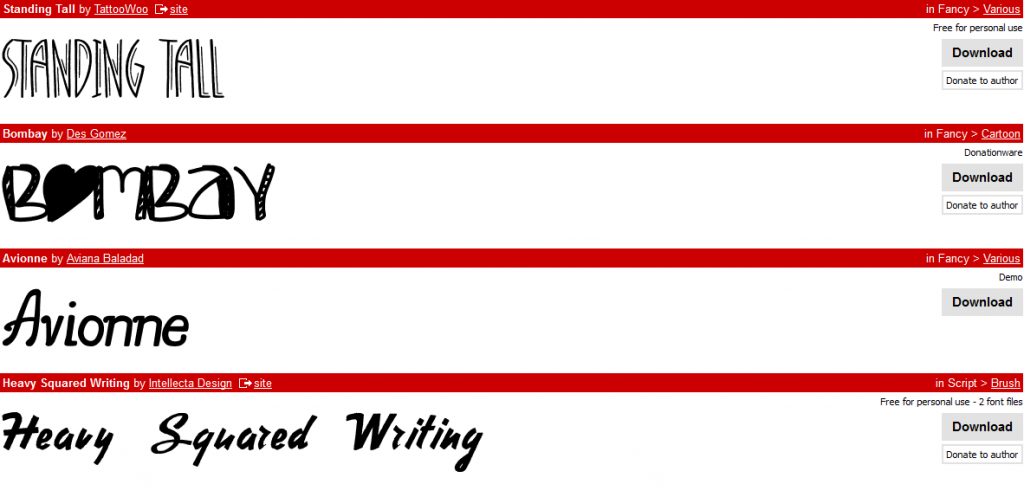 Not only does this site offer more than 17,000 fonts for free sorted by style but it's also very easy to use. These are all freeware, shareware or public domain and you can also test them out before downloading and using them in your projects.  This may not be the biggest freeware site on the web, but it definitely has quality ones so give it a chance.
FontSquirrel.com is another great site with quality free fonts for download (and a very cool name!).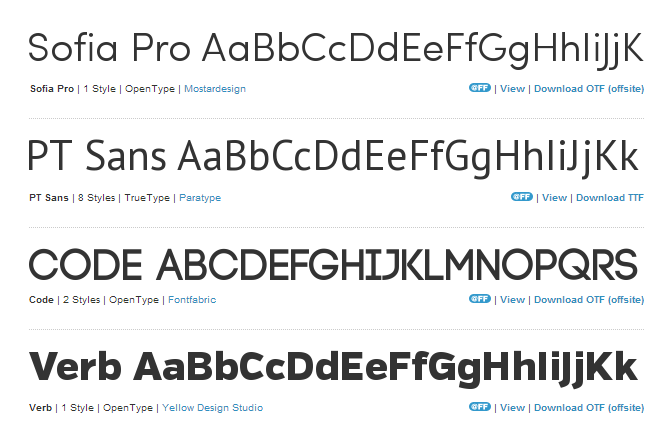 They offer well-designed and unique freeware fonts and these are all licensed for commercial use. This newbie site is not very large but it's worth keeping an eye on it.
FontSpace.com also offers a decent collection of more than 18,000 free fonts shared by designers around the world.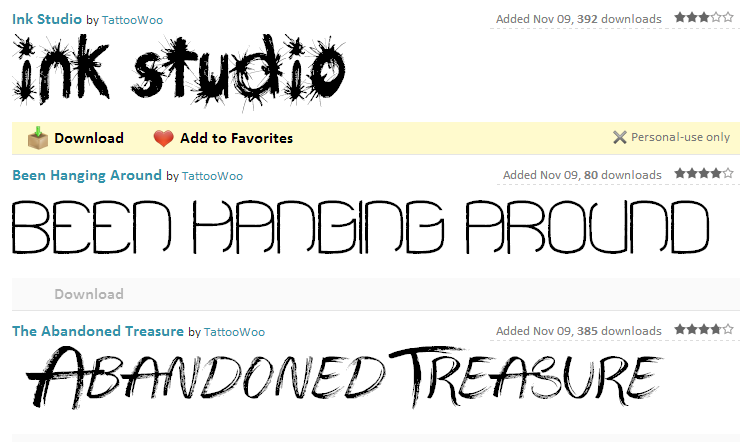 *Remember to check the copyright conditions on these fonts as some fonts are 'Free for personal use' or require you to purchase the Full version in order to use it for commercial purposes. Also, make sure you review the terms and conditions included and keep the original archived in case you will ever need to prove permission of use.
Can I get fonts to work online?
Sure, Google has its webfonts site which allows you to use styled fonts online. You can download fonts for free in return for a 'contribution' of anything from $0 to $100, depending on how generous you're feeling.
How do I create my own font?
If you can't find the free font you want or simply want to use one that is unique, you can just create your very own custom font.
Here are the steps to creating your own font:
1) Write or sketch down the entire alphabet (upper case and lower case) and also characters such as underscore, hash, commas, brackets etc.
2) Scan or take a picture of your future font.
3) Open it in Photoshop or any other photo editing tool and adjust the threshold so that you have pure black on pure white. (Blue on white or other contrasting colour should work fine too.) Once done, save the new image but don't overwrite your original.
4) Import the new image into Illustrator. Select the image and then go to Object > Image Trace > Make. You will then be left with a vector version of your font.
5) You will need to expand the font so that you can select each character separately from each other. Go to Object > Expand… and then make sure that Fill and Stroke is ticked.
TIP: Use the direct selection tool to make sure there are no overlapping paths that could ruin your font.
6) Copy and Paste the vector character into your Font creation program.
7) Save your font and name it appropriately.
8) Install your font on your computer and start using for your own projects.
How to convert this new font into a web-ready font
If you have designed your own font then you can use FontSquirrels @font-face generator to get a downloadable pack which includes all the web-safe font files for you to be able to use your font online.
Now that you know where to find free fonts and how to create your custom ones, it's your turn to share.What other free fonts resources are you using?