Let's talk about .SX!
Great domain names are hard to find so when a catchy new domain extension becomes available, you need to get your perfect domain before anyone else gets a chance. A .sx offers something valuable to any website owner – users looking to buy from a business that knows how to stand out from the crowd. A .sx domain is just that – sexy and different.
If you don't know much about .sx, then it's time we talk about it. We've created a very useful infographic that will explain what a .sx is and why you need one to stay ahead of the competition.  But first…
Did you know?
 12 per cent of all websites on the Internet are pornographic.
There are more than 20 million searches for 'sex' every month in the UK. That's almost the same as the number of searches for 'football' in the UK.
London, Manchester, Birmingham are the top three places in the UK where people are most likely to search for 'sex'.
Yes. Those are all true and if you want to see more sexy stats, then check out the full infographic below.
 .sx is the country code top-level domain for the island of Sint Maarten, an autonomous country within Kingdom of the Netherlands but anyone can register one. So, if you're looking for a sexy sounding domain for your adult website or want a catchy one that can help market your business online or protect your identity on the Internet, then it's time you order your .sx domain.
.sx domains have become available to register as of the 15th of November 2012 so you'd better hurry and secure yours soon to ensure no one else snaps it up before you do.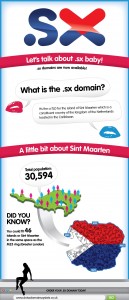 To re-publish this infographic on your own website, simply choose an image size and copy and paste the embed code into your site.
Thumbnail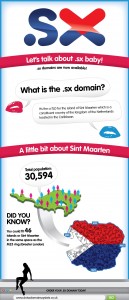 Full-size