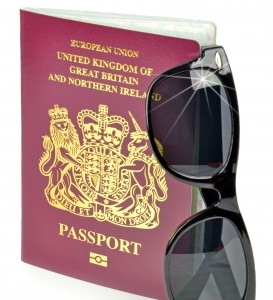 There's a new gTLD for almost everything and anything, so instead of spiraling into a depression surrounded by wet weather and another day at work, why not think about a new project to inspire fun and sunshine. If you are feeling down by everything around, then you can guarantee others are too, so a site based on an inspirational domain name is ready-set for high traffic.
Let's start at the beginning. .holiday is possibly one of the clearest descriptive domain names around and certainly one that invokes excitement. Whether it is a place name .holiday you choose or a descriptive .holiday domain, there's little doubt that a visit to the associated website is going to be better than a long, dreary day at work. If your .holiday choice isn't available why not choose .vacations or .viajes the Spanish word for travel or the slightly more magical sounding .voyage domain.
What sort of holiday might people be looking for? This is where new gTLDs become even more valuable. Want to pinpoint exactly what it is you are offering? Well how about a .rentals or a .villas, a .cruises or even a .farm? Descriptive gTLDs will help your customers understand exactly what it is you are offering and can also be used to pinpoint a subdomain of your site offering a specific type of holiday.
If you are planning on running a travel agency type operation then .agency may help you target the right sort of audience too. Specialising in air tickets? Then consider a .flights or a .bargains if you are able to offer some at particular low-cost value. Perhaps you are looking to specialise in holidays nearer home, even under canvas? Then a .camp could be the opportunity to capture the correct audience on name alone.
New gTLDs allow you to be more creative in how you use domain names. Multiple domain names pointing at different sections of one site are likely to become the norm, as content marketing develops and the domain marketing also kicks into gear.
Buying a new domain name doesn't mean you have to immediately kick in a new project either. The great thing about domain names is the relatively low level of investment required to take ownership and secure that whilst your idea ferments and grows in your brain.
It needn't be all about sales either. New gTLDs offer other opportunities too such as simple advice sharing with others. A .exposed could be your opportunity to share your own thoughts on a particular destination.
Search for a new gTLD here and see where it can take you.