According to research from Independent Data Services, in 2010 there were 44 applicants for every graduate vacancy – an increase of about 25% on 2009. This year could be the same or worse, as people who weren't able to secure a job last year give it another go.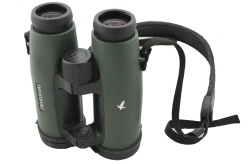 Statistics like this hardly make good reading for people due to graduate this year. So let's look at the positives for a change.
To start with, there's no way to know how many other jobs each of those 44 applicants has put their name down for – so the competition might not be as fierce as that scary figure suggests.
Secondly, the economy is growing again, and with growth should come extra graduate opportunities.
But most importantly, your job hunt is in your hands. If you give yourself enough time, there are plenty of ways to use the internet to give you a head start. Here are our five suggestions:
Broaden your search online. Even though you're about to graduate, you don't have to restrict yourself to applying for 'graduate' jobs. Plenty of employers advertise opportunities that are right for new graduates, without labelling them as such. Check out Jobsite, Monster, Totaljobs and other online recruitment sites. And keep an eye on the jobs pages of any companies you admire.
Create an online CV. Sure, most potential employers will still want to see a traditional CV on paper (and will probably ask you to complete a complicated application form too). But there's nothing to stop you including a link to your online CV – an expanded, dynamic, exciting profile that sells your skills to potential employers.
Start a fledgling internet business. David Cameron is trying to foster an entrepreneurial culture in the UK, and although it might be unwise to pin all your hopes on starting a business, it's something you can kick start in your spare time. Whether running an online shop or putting another idea to the test, it demonstrates your motivation as well as earning you extra cash. Besides, if it does work out, you might not need that job at all.
Demonstrate your technical or design skills. If the digital economy truly does make up 7.2% of UK gross domestic product, then it could be a good choice for a career. It's not always easy for companies to find good web developers and designers, so one way to catch the eye of an employer is to build a website that shows off what you can do.

Use networks to your advantage. Word of mouth has always been an important recruitment tool. But things are changing – it's less about who you can call and more about who you're connected to on Facebook, LinkedIn and other social networks. For instance, if a friend of a friend works for a company you're interviewing at, a quick chat with them can pay dividends.
If you're looking for a cheap way to establish an online presence with your own domain name, or want some hosting space online to experiment and learn new skills, check out our student hosting package. For just £1 a month we'll give you a proper hosting package and free domain name – and you'll be able to access loads of professional Microsoft tools.
(Image: Flickr user Birdfreak.com under a Creative Commons Attribution licence.)