How to drive more traffic to your blog
If you've ever tried to start up a blog, you'll know how daunting it can be if you don't already have an established audience to write for. Most new bloggers end up giving up way too soon because of this. Understandably, it can end up being really demotivating when it feels like no-one is reading your posts. It takes a long time to build a loyal readership, and unfortunately there's no fast-track to blogging success. However, by the end of the article, you'll be armed with some handy tips and tricks to help you maximise your chances of getting there.
1.       Choosing the right platform for your blog
Free blogging platforms are convenient and well, free, which makes them an attractive option to use to host your blog. But if you're serious about blogging, we don't recommend them. Why?
You rarely come across high-quality blogs hosted on free sites
It doesn't look very professional (think yourblog.com vs yourblog.bloggingplatform.com)
You don't actually own the blog, meaning that if anything happens to that blogging platform you risk losing all your hard work
We recommend a WordPress Hosting package to run your blog from. Once you get started with it, you'll see why it's one of the most popular platforms around. And thanks to its endless customisation tools and features, you'll have everything you need to create a professional blog that's all yours.
WordPress also has built-in analytics tools so you can monitor your posts and see which ones are getting the most positive responses from your readers.
2.       Managing your content
I'm sure you've heard this many times before, but content is king. It's what is going to keep your readers coming back and the better it is, the more likely your readers are to share it.
Stuck on ideas for content? Think about your target audience – the people you're writing the blog for. It's important to remember that it's your blog, but you're not writing for you. You're writing for your readers.
People read blogs to see what you can do for them and how you can enhance their life. The best kind of content meets a need for your readers. Whether you write to inform, inspire, teach or entertain, the purpose of your blog and what it can do for your readers needs to be clear and enticing.
What's in it for them?
Also remember to:
Stay consistent
The most important piece of advice you'll ever hear when it comes to blogging is to stay consistent. It's important to understand that building a good readership, unless you're very lucky, can take years. The only way to do it is to consistently post quality content to your blog, regardless of how many people are visiting it at the beginning. The proof is in the pudding: once you write 21-54 blog posts, blog traffic generation increases by up to 30%. 
Create a schedule for posting new content to help you stay on track. Your readers need to know when they can expect a new blog post from you, and won't stick around if you don't deliver when you're supposed to. Whether you choose to upload two new posts a week or one a fortnight, a regular posting schedule will help you to stay consistent with your writing.
Running a blog is time-consuming. So a good time-saving trick is to set aside a free day or two every so often, and write up some posts in advance. Then you can save them to your drafts folder and have them ready when it's time to go live. Eventually, your draft folder should be full of extra posts you can publish on days when you're unable to meet your deadline – for example, if you get sick and can't write for a week.
Your readers will be satisfied if you stick to your posting schedule and constantly upload new content to your blog. But did you know it can work wonders for your Google ranking too? Search engines favour sites with fresh content, making it more important than ever to stick with it if you want to see results.
Write long posts
Longer posts are generally favoured in the blogging world – and anything over 1000 words is going to be seen as good quality by Google. Longer posts indicate value. However – remember to actually deliver that value, as you can't trick search engines by filling a post with 1000 words of waffle!
It's important to note that long walls of text can be off-putting to readers – even if they have come to your blog to read! You can get around this by breaking your posts up into paragraphs, complete with headers and sub-headers, bullet points and/or numbered lists and bold text to emphasise the important bits. This will make your long-form content easier to read. You should also:
Include Images
Did you know that articles with images get 94% more views?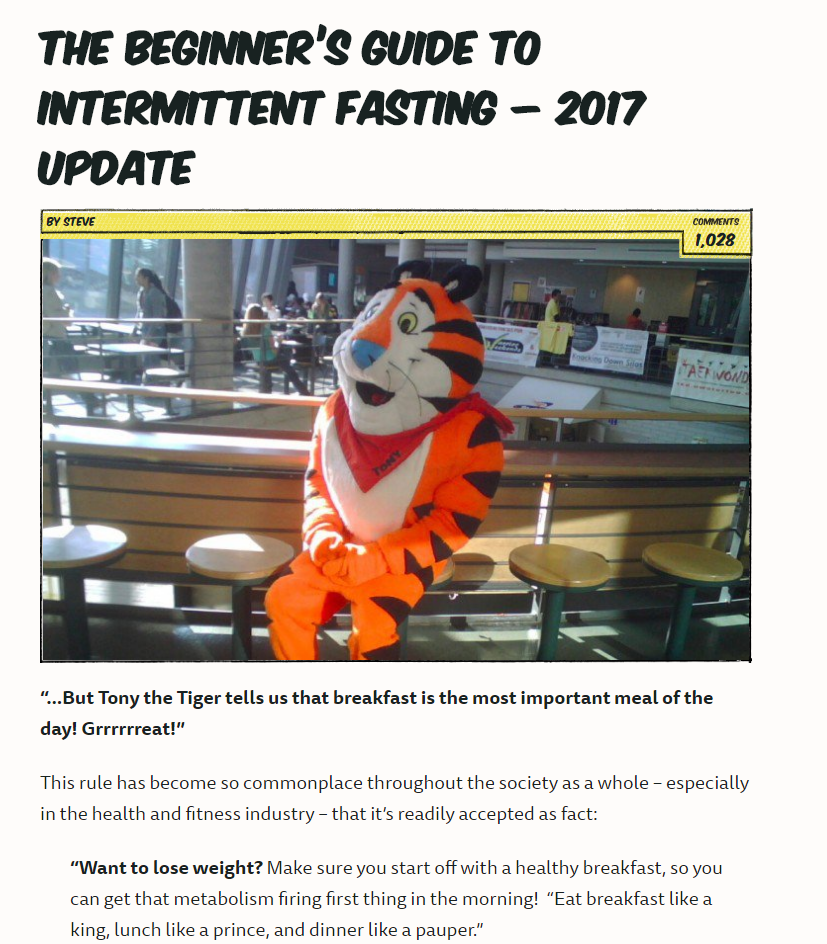 Source: www.nerdfitness.com
Longer articles that include visuals can stop the reader from getting bored or distracted as they read through your post. Be careful about the images you use on your blog though – if you do find any online, you'll have to consider copyright laws and ensure you aren't violating any by using the image. To stay on the safe side, here's a guide to finding the best images for your blog. Better yet, try taking them yourself! These days, you can capture sharp, high-quality photos straight from your smartphone. Once you're ready to upload your images, don't forget to add your ALT-tags as they're crucial to improve SEO.
Refine your post titles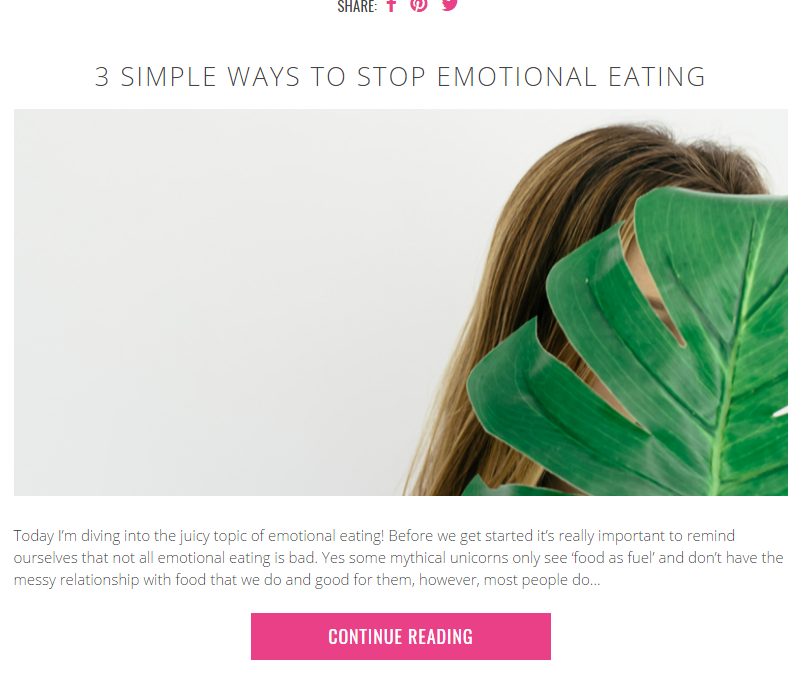 Source: www.wholeheartedlyhealthy.com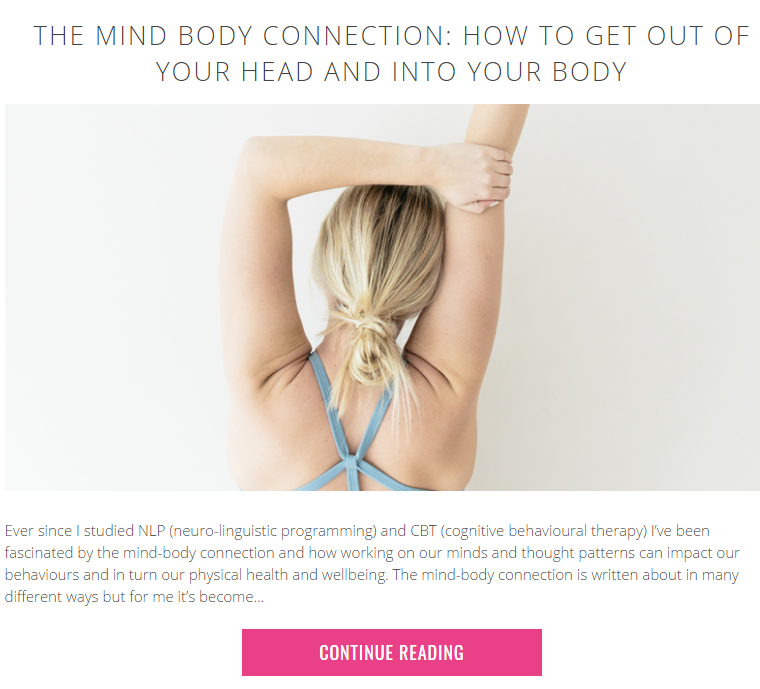 Source: www.wholeheartedlyhealthy.com
Put a lot of thought into the titles you use for your post. This is what is going to entice the reader to read on so it needs to be attention-grabbing. The title should make a promise to the reader of what's to come.
Titles that tend to work well are:
How-tos – the reader is tempted by the chance to learn something new
X ways to do something – pique readers' interests using numbers
Why something is happening to you (and what you can do about it) – solve a problem for the reader
Using contrast – Like the 'How to be Smart in a world of Dumb Bloggers', example below, using contrasting ideas next to each other can have an enchanting effect.

3.       Optimisation
Search Engine Optimisation and boosting traffic go hand-in-hand. The higher up your blog appears in search engines, the more chance you'll have of directing traffic to your blog when users search keywords related to your blog content.
In the beginning stages, it's better to focus on delivering killer content to your readers, but there are a few things you can do to improve your SEO while you're just starting out.
Include links
Be sure to include outbound links to reputable products and services that you mention in your blog, like in this example.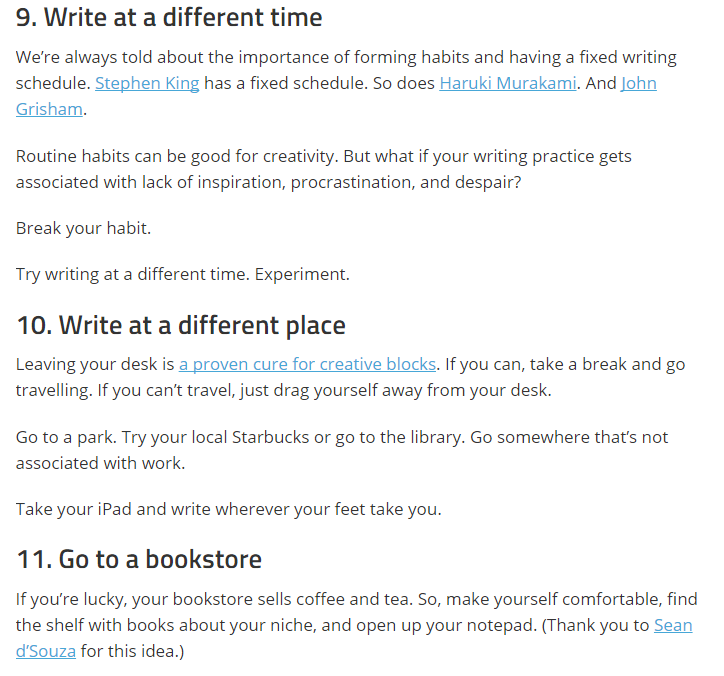 Having plenty of links on your site can give your Google ranking a boost, but only if you're linking to the right kind of content. Stuffing your posts with random links is never a good idea – this can end up looking spammy and harming your search engine ranking as a result.
In the example above from SmartBlogger, the writer has used plenty of links in this paragraph – a mix of inbound (linking to other articles on his website) and outbound (linking to content on other websites) links, in a natural way.
The other good thing about including links in your posts is that it could encourage that company to link back to you, boosting your ranking further and attracting more readers to your page.
Keywords
Your first focus should be writing incredible content. Keywords in your posts are important for SEO, but stuffing your posts with them can ruin your content completely and make your site look untrustworthy, defeating the point entirely. For more information on how to use keywords in your blog posts correctly, see our guide to optimising your blog posts here.
4.       Promotion and marketing
It goes without saying that you should be using your social media channels to promote your blog to your existing followers. Every time you publish a new post, you should be using your social media channels to let people know. It's a good idea to use only the most relevant social media channels to promote your posts, as using them all at one can be tricky. And be sure to make use of tools like Buffer, so you can automate this process and save precious time.
Here are some other ways you can promote your blog:
Networking
With hundreds of millions of blogs available on the internet, it's safe to say the blogging community is huge. Don't be shy – one of the best ways to drive some serious traffic to your blog is to network! This can be done in a number of ways:
Research similar bloggers, and read and comment on their posts
Find blogging groups on Facebook and get involved in discussions
Share links to your blog in blogging forums
Mention your influencers in posts and reach out to them
Ask influencers to share your posts if they like them
Support other bloggers by sharing their posts
Guest Posting
This can be quite difficult when you're just starting out, but a good way to get your content seen by your target audience is to find a blog site in your niche that allows you to submit guest posts.
Normally, you'll have to submit a pitch and a piece of work written to their guidelines in order to be considered. But these kind of sites usually have millions of daily visitors, meaning your hard work will certainly pay off if you can manage to score a win.
However, ensure that you only guest post for the right reasons – namely to attract new visitors to your blog. If you do it to boost your search engine rankings, then you might end up with a Google penalty, which will see your rankings fall.
Subscribers
Collecting subscribers is a crucial way of building a large readership of people. Have a few call-to-actions on your blog asking readers to enter their email addresses so they can stay updated with your blog posts, like WordStream have done in the example below. Then you can send out emails every time you upload something new and keep them coming back!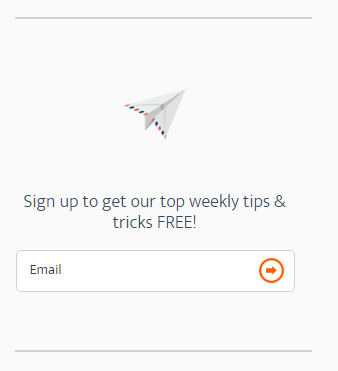 Remember:
Indicate how often the audience should expect to receive an email from you, and stick to that timeframe!
Make it clear that you won't be spamming or passing their email address on to anyone else
Tell them what you'll be emailing them – for example, a monthly newsletter
If you want to learn more about attracting email subscribers, checkout our free Online Business Training course on the topic here.
Wrapping up
Driving traffic to your blog is a marathon not a sprint. It takes time, effort and dedication to see real results so don't give up. Remember all the tips above and you'll surely see your numbers improve!
Do you have any other tips for boosting traffic to your blog? Tell us on Twitter @123reg.