Getting started with local search and Google Places for Business
Did you know that 97% of consumers search for local businesses online?
When searching online, many people search by location as most of the times they're interested in a nearby business. For example, if they're looking for a restaurant, they're searching for one in the town they're currently in so location is very important as it is part of their search query.
So, if you want to get more traffic with local search, read on as we look at how you can get started with Google Places.
What is Google Places for Business?
Google Places for Business is a service that allows local businesses to publicly display information about their store such as physical and/ online address, ma, photos, reviews and more. This information is then shown in response to specific queries, thus making it possible to reach tens of thousands of potential customers.
So, let's show you how you can set up your Google Places page.
Getting started
As you probably already know, search engine giant Google is constantly gathering and indexing information from various sources in order to construct the millions of already existing Places page. So, it's very possible that your business already has a page, especially if a significant number of people has been searching for your business. If not, then follow the simple steps below to create your new business page:
Step One: Login to Google Places
If you already have a Google account that you've created for your Gmail or AdWords account, then use your credentials to log in to Google Places. Next you'll see a page where all businesses associated with your account are displayed.
However, if this is your first time using this service, then you'll need to look up your business by entering the name or address in the search box as shown below: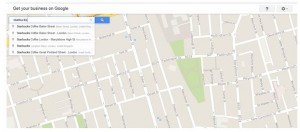 Step Two: Add or Find Your Business
If your business is already listed, just click on the result and Google will then ask you to verify you're the real owner of the business – whether by phone or postcard. You'll then be able to modify or add other valuable information to your Google Places business page.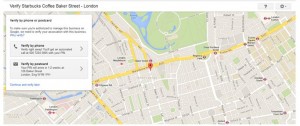 However, if your business isn't listed, then click on "No, these are not my businesses/ Let me create my business"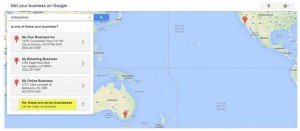 You'll then be prompted to enter some details for your business including: Business name, country, physical address, city, business phone, and category.
Make sure you enter the real physical address of your business, otherwise you're violating Google's quality guidelines.
Then you'll also be able to include more details about your business such as: hours of operation, available payment options, photos of your store, products and more. Make sure you take advantage of multimedia to make your page as engaging as possible.
Step Three: Verify Your Listing

To prove that you are the real owner of your business, Google will need to verify your information. You can choose to either receive a verification code via automated phone or in the form of a postcard sent to your business address.
Once your listing has been verified, it may take some time for your Google Places for Business page to show up in search results but you'll be one step closer to getting your local business in front of more potential customers.
Google Places is a great marketing tool and, when used correctly, can send loads of traffic, both to your site as well as to your physical location so if you don't already have your own business page, you'd better get to work.
Test your knowledge with our SEO quiz for beginners.