How to optimise images for search engines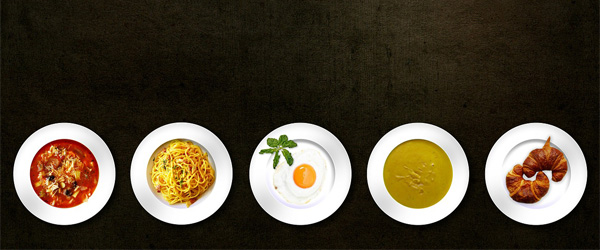 You're already optimising your site for search engines. You're researching keywords and optimising everything from meta description to copy. (If you're not doing these things, then check out our guide on vital SEO first steps for a new website). But what about images? Are you putting in the work to ensure that search engines can "read" your images and understand what they're about? If you're not, do you know what you're missing out on?
Why optimise images
While you might ask "what's the point?" since Google image search only gets a half a percent of Google's overall traffic, there are many other excellent reasons why you should optimise your images. From attracting users to your site who are perusing Google images using certain keywords to reducing site load time. Image optimising can also lead to higher rankings in web search.
To enjoy all these benefits, you don't even need to do much. Just set a unique title, an ALT text and a short description for each image you add on your site or blog so that search engines can understand what your image is about. In this post we'll walk you through every step of the image optimising process so you know exactly how to make your images search engine friendly.
How to optimise the image during creation
Before you even think of adding an image to your site, there are two things that you need to do:
Give it a descriptive file name
If you're uploading an image to your website or blog from your smartphone, digital camera or even from a stock photo site, it probably has an automatically generated numerical file name like DCMIMAGE10.jpg or mt_fuji_477832_1280.jpg. But search engines can't "read" that or understand what it's about.
So if you want to search engines to work out what content the image contains, you need to give your image a proper name. Use descriptive, keyword-rich file names that clearly explain what the image is all about. For example, an image of a pair of women's black leather shoes should have a file name like "womens-black-leather-shoes.jpg". A short, clear and descriptive file name will act as an indicator of your image's content for search engines.
Reduce its size
There are two aspects to an image file size: dimensions and how much storage space it requires. When optimising an image, the bigger it is, the better. You want to ensure that your image displays properly on most computer monitors. So avoid using small, thumbnail-sized images unless they are the only option that's available.
As well as being large enough to be visible on most monitors, it's important that all your images are lightweight. Large images take longer to load and can slow down your site. Why is this relevant? Because most users wait about three to five seconds for a website to load before they decide to leave. In addition, page load time is also a factor in Google's ranking algorithm, which means that if your site takes too long to load you can lose not only potential customers but also rankings.
To tackle this issue, use software like Adobe Photoshop, Skitch or gimp to decrease the size of your image files on your website. The tools will also help you to maintain the quality of your images as you definitely don't want to compress them so much that they don't look good anymore.
How to optimise the image when adding it on the site
After you've given your image a proper file name and have reduced its size so it doesn't affect your page load time, you can finally add it to your website. The next step is to optimise your image by adding an ALT tag and a Title Tag.
A Title tag is the text alternative to images when a browser can't properly render them. It appears on hover or instead of the image when the image can't load for some reason.
The ALT tag stands for alternative information. Since Googlebot can't actually "see" the images it relies on the information you include in the ALT tag to determine what the image is about. For example, if our image's file name is "womens-black-leather-shoes.jpg" the ALT text can be "A pair of women's black leather shoes".
Like your image's file name, the ALT text you use to describe an image should include a keyword that is relevant to the content. If the image is irrelevant and you're adding random keywords in the ALT text just to have some keywords in there, you might be falling in the over-optimisation trap, which can do a lot more harm than good.
Two other things to consider here are image sprites or icon fonts. Image sprites are multiple images that are aggregated into single images or "sprites". They're particularly useful for improving site speed when you have lots of arrows, logos, icons, buttons and other visual elements on your web pages that are not content images. CSS references only the relevant area of that sprite to display a specific image on the page. Image sprites are helpful as the fewer images the browser has to request and the smaller the transfer size, the faster the page should load. Find out more about image sprites and how they work.
It's similar with icon fonts, which are groups of vector graphics combined together as a custom font. They scale well to any screen resolution and styling them is much easier than updating a sprite.
How to further optimise outside the website
If your site uses JavaScript galleries, image pop-ups or other visual elements to enhance your visitors' experience, you need to let Google know about these images. You can do that by creating an image sitemap that will lead search engines to images that might be difficult to find.
Google allows you to create image sitemaps now. They're similar to a standard sitemap, the only difference being that it's purely for images. You can add captions, titles and geo location via simple XML markup. Simply generate the image sitemap and upload it to your Google Webmaster Tools (GWT) account. If you don't know how to use GWT, check out our guide that walks you through the various features.
Wrapping up
If you're not already optimising your images for search, you should as there are so many benefits, including attracting users to your site who are looking up specific keywords on Google Images as well as a speedier website. In addition, while some of these tactics won't have a huge impact on your image rankings on their own, if you combine them all, you could also see an increase in rankings.
Are you optimising your images for search?