Best uses of social media in 2016
It's easy to get tunnel vision as a small business owner. You have lots of goals to achieve, and only so many hours in the day to get there. So you use social media like many businesses do: to share a few updates and to respond to comments from fans and followers.
But if you really want to surprise and engage your audience, you need to get creative and become a source of educational, fun and inspirational content for all the people who have decided you're worth following online.
At the same time, it's also important to let yourself be inspired by other brands. So, if you're in need of a social media marketing recharge, we've got you covered with some of the best social media campaigns, experiments and ideas from 2016. Read on and get inspired!
#LowesFixInSix
While Vine may be no more, short videos certainly aren't gone forever. Lowe's played off the popularity of time-limited apps like Vine and Snapchat to share clever DIY and home improvement tips in just six seconds.
So, what can you learn from Lowe's strategy? You don't need to constantly push or market your products to get people to notice you on social media. Instead, try to find clever, fun and engaging ways to deliver valuable content to your audience with an educational takeaway.
#ShareYourEars
Again, not all social campaigns directly promote a product. In 2016, Disney teamed up with the Make-A-Wish Foundation to raise awareness and funds for terminally-ill children. They created a campaign where they encouraged fans to share selfies featuring the classic mouse ears on Twitter and Instagram, using the #ShareYourEars hashtag.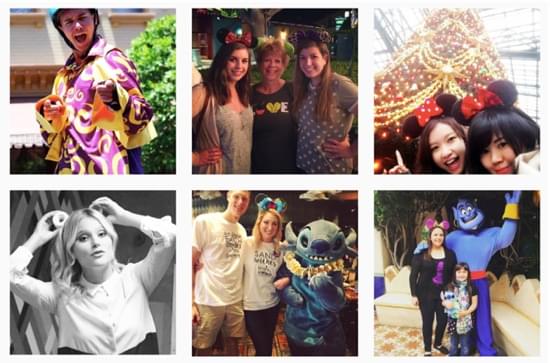 Disney initially pledged a $5 donation to the foundation for each participant in the campaign, with a total cap of $1 million. But the campaign got so much attention on social media that Disney eventually decided to double their original pledge to $2 million.
Dunkin' Donuts Facebook Live
One of the first brands to use Facebook Live was Dunkin' Donuts. Over Valentine's Day weekend they used live streaming to give fans a peek into its test kitchen, explaining how the company brews its most popular coffee beverages and what goes into making a donut cake (over 110 donuts!). Hosted by Dunkin' chefs, the session ended with a tutorial on how to make a cake out of Donuts.
The agency behind the campaign, Hill Holliday, said that at its peak, there were 3,000 viewers watching it live. The video now has 39K views, 4.1K likes, 1.4K comments and 518 shares.
#FoodArtFridays
Tastemade, the food and travel video network, hosts live videos for #FoodArtFridays, giving viewers a glimpse into how they prepare their delicious treats. For instance, this "Live Latte Art" video lasted a whopping 51 minutes (Facebook caps Live videos at 90 minutes), all while the artist took suggestions from the audience about what to create (and what music to play in the background).
During the live sessions, they also used the comments section to ask various questions and keep viewers watching. This is a great strategy to keep viewers engaged, while also helping the folks at Tastemade learn more about their audience's product preferences.
During its live run, the video racked up over 1.4 million views; it now has more than 90,000 comments and 4,700 shares.
127 Sale: The first ever Pinterest Yard sale
Krylon sells professional spray paint products. But instead of talking about their products' features, they chose a much more engaging way to promote them and to stand out from the competition.
The idea? Krylon to take old items and restored them to make them valuable again. So, Krylon's team of DIY experts took to highway 127 to embark on the 690 mile journey known as the World's Longest Yard Sale. Along the way, they bought 127 items and transformed them, sharing before-and-after photos and updates with fans in real time – all on a dedicated board on their Pinterest channel.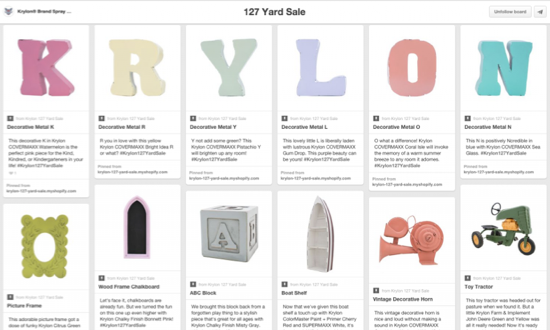 They also became the first brand to use Pinterest's buyable pin feature where they put the 127 transformed objects up for sale.
The fact that they had a huge DIY-loving fanbase made their campaign a success (which is why it's so important to learn as much as you can about your audience and about their needs and passions).
The results? "The brand's following on Pinterest (its priority social platform) increased by 400%, and, with a $200,000 budget, we gained $2.7 million in earned media. What's more, we sold all 127 transformed items and donated nearly $2,000 to Charity Wings Art and Craft Center." Learn more about the campaign and how it was brought to life.
If you want to get started with Pinterest, make sure to check out our beginners' guide to learn everything from how to set it up to ways to make the most of it.
ASOS brand ambassadors on Instagram
Britain-based retail company ASOS doesn't just post great-looking photos of its clothing to their Instagram account – though it does that really well. They also put their stylists to work, with each having an account associated with the brand.
The ASOS-affiliated stylists function as brand lifestyle ambassadors, each with their own persona and huge Instagram following.
But here's one thing they found works really well for them – they share images of the brand's clothing and accessories with stuff that customers would like – such as this crazy indulgent milkshake below, which garnered above-average engagement.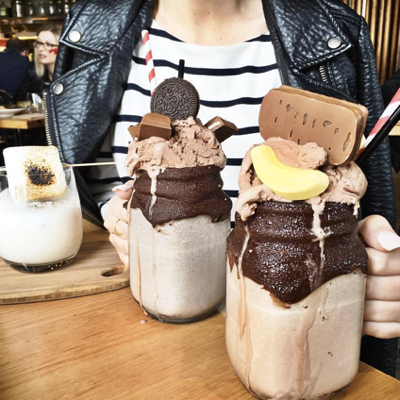 Here's another example: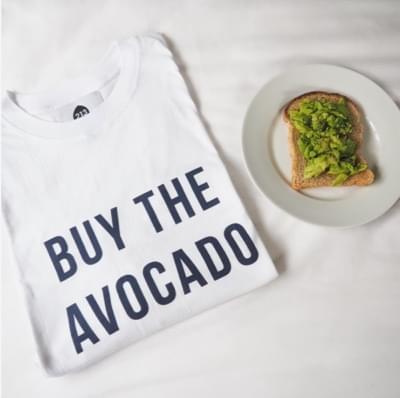 So have fun with your Instagram posts and make sure to add in a little something that your audience likes.
Wrapping up
If there's one thing to learn from these examples, it's that there are so many ways to use social media to reach out to your target audience. So, draw inspiration from what other brands are doing and use these ideas to create your own social media campaigns and experiments based on what your prospects like and need.
What's your favourite social media campaign from 2016? We'd love to hear from you so tweets us @123reg.