Shared hosting or WordPress hosting: which is better for your website?
Choosing a hosting plan for your website can be confusing. With so many options to pick from, it can feel like you're at risk of getting things wrong. 
One of the most confusing choices can be deciding between shared hosting or WordPress hosting. If you don't understand the basics of each package, how can you be expected to decide? 
In this guide, we'll look at shared hosting vs WordPress hosting and the pros and cons of each so you can make an informed decision. 
Shared hosting explained
Websites are hosted on servers. Think of a server as a special kind of computer which is always on so the website (or websites) stored on it can always be accessed. 
With shared hosting, a server is shared by multiple websites. (The opposite of this is dedicated hosting, where just one website uses a server.) 
By far the biggest advantage of shared hosting is its low cost. It's cheaper than other forms of hosting because multiple users are paying for the cost of the server. (In dedicated hosting, just one user pays for the whole cost of the server.) 
The downside of shared hosting is that you also have to share the server's resources with other users. This means the performance of your website may suffer if one of the other sites you're sharing with gets a lot of traffic. 
Lack of resources also mean that a shared hosting package isn't suitable for large, resource hungry sites such as ecommerce stores or hi-res photography portfolios.  
Most often, shared hosting is used for personal blogs and small beginner sites.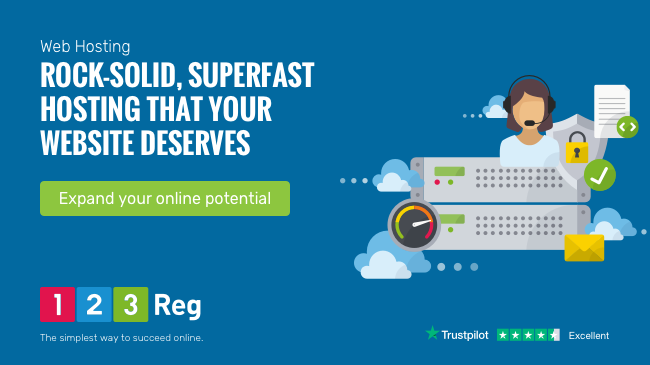 Shared hosting vs WordPress hosting, what's the difference?
So, where does WordPress hosting fit in to all this? Well, WordPress hosting is a type of hosting package that's optimised for the WordPress content management system. (If that doesn't mean anything to you, you may want to check out this article which goes into more detail about what WordPress actually is.) 
Your WordPress hosting package could run on a shared server, or it could run on a dedicated server. 
The real choice between WordPress hosting and shared hosting is whether you want a specialised WordPress package or not.  
WordPress is great because it's easy to use and allows you to build any kind of site. Specialist WordPress hosting makes it even easier to get started with WordPress, plus your server will be optimised for WordPress so you should see performance gains vs using WordPress on a "normal" hosting package with similar resources. 
Many WordPress hosting packages (included those offered by 123 Reg) include a managed element, which usually entails taking care of updates to the WordPress CMS, and enhanced security, which means there's less for you to worry about. 
With shared hosting, you're free to use whatever CMS you want (including WordPress) and you may find that you get better value for money in terms of the server resources available to you when compared to a WordPress hosting package. (However, due to the potential for optimised performance with WordPress hosting it's hard to directly compare the value for money of managed WordPress hosting vs shared hosting in this way.) 
Which is better shared hosting or WordPress hosting?
Whether shared hosting or WordPress hosting is better depends on your individual needs. 
If you're not planning to create a WordPress site, then you should pick shared hosting over WordPress hosting. (Although you may also want to consider other options such as a VPS, or dedicated hosting if you want to create a very large site.) 
For anyone planning to create a WordPress site, WordPress hosting may well be the way to go. Just make sure the WordPress plan you opt for offers the resources your site will need and that you're getting good value for money. 
You'll find that cheaper WordPress hosting packages are suitable for basic sites and simple blogs, while more expensive WordPress hosting will offer the resources needed to power an ecommerce site. 
However, if you're planning to create a very large, complex site using WordPress you may still want to consider a VPS or a dedicated server.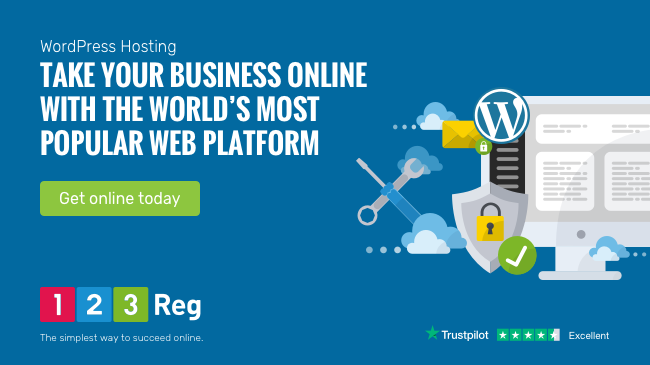 Summing up
If you're launching your first, small website then either an entry level shared hosting or WordPress hosting package should meet your needs. 
WordPress hosting is specifically tailored to the WordPress CMS, so if that's what you're going to use to create your site then WordPress hosting may offer advantages. 
This guide explains more about how to choose the right type of hosting package for your website. 
You can also call us on 0345 450 2310 and we'll be happy to discuss your hosting needs.