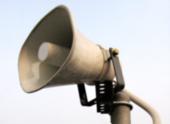 Do you use 123-reg products to run a successful, interesting or slightly unusual website?
Maybe you use our shared or dedicated hosting to run your business's website. Perhaps you sell online using our ecommerce package, or you leapt up the search rankings with help from InstantTraffic.
Whatever it is, I'd like to hear from you. I'm planning a series of features on this blog profiling some customers who do interesting things with our products.
The pieces will be promoted in our newsletter and might get used elsewhere too, so it's a great chance to get some exposure and links for you and your business.
To let me know your story, drop me a line. Just leave a comment here, or send an email to hosting-marketing@pipex.net.