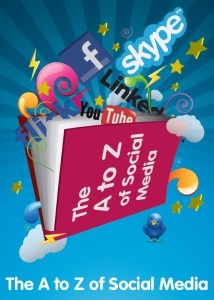 As with every answer related to social media, there isn't just one answer to when you should post – every business is different, but there is certainly an increasing volume of research into what works best when.
Look at it Scientifically
Dan Zarella the social media scientist at HubSpot is one of the leading lights in the research of timing and if you are new to the subject you can't go far wrong if you watch his Science of Blogging webinar. While that is specific to Blogging it provides a great overview on how to look for trends as to what works best and when.
Zarella strongly believes that the pattern of when people most often re-tweet articles, links or posts is trend that is most likely to bring in traffic. Remember it is your existing customers you are looking to engage first. When do they retweet? They are more likely to retweet you than a stranger so make sure you feed them accordingly. As a longer term plan look to your target markets too, or industry influencers you would like to engage with. When do they retweet? Again make sure you are serving them up  relevant content at relevant times.
Different things for different networks
Just as different social networks respond better to different content, so they respond at different times. Zarella once reported tht he was amazed to find that Facebook really was a personal tool, whatever the content. His analysis found that over half of the shares on Facebook took place over the weekend – probably a result of the many companies blocking access to Facebook specifically on corporate networks.
What are you posting?
Content is also relevant. So try to capture the mood that your followers will be in at a particular point in the day. Though-provoking pieces are best posted in the morning when your followers are more likely to be in that mindset to be inspired.
Get into the groove
Of course, posting at a certain time that you have scientifically researched only works if you are posting regularly. If a follower knows you post at 4pm every Wednesday, make sure you hit that deadline every week. Some may be looking out for it and if you miss it, you may also miss out on their advocacy of your brand and products.
Remember though, what works for others may not be best for you. You should know your own customers best and with the host of social media analysis tools available out there, you should be able to see when your existing followers are most active. If you a global brand with constant worldwide traffic, much of that is immediately out of the window too but work with the information you have to hand and build up your knowledge of your customers and you will soon understand how and what works best.