Could a specialist domain name carve you a niche?
The online marketplace can be as confusing as the old fashioned paper business directories for people looking for expert help in a particular field.
Whereas once businesses chose to add numerous letter 'A's to the front of their name to become the first listing, now businesses need to be clever with their branding to consider SEO for search engine listings and also impact and ease of remembering a snappy URL.
The new range of gTLDs could well offer a new dimension and extra help on that front. With the launch of .expert domain names and a whole range of other gTLDs the ability to say more in your domain name is here.
The psychology of a name
Imagine flicking through a paper directory for say, a wedding photographer. No doubt there would be many listings, some big, some small. Where would you be drawn to? Probably, the company with Photography in its name? It's basic psychology but the chances are, a listing for Dave Smith will be less enticing than a listing for Dave Smith Photography. That's where generic top level domains show their worth. Possibly, even in a paper directory if you saw davesmith.photography your understanding of the online world would draw you to that company first too.
Using a .photography domain name means you immediately create that impression of expertise. Use it in an advert, on your business cards or on the side of your car or van and people immediately know what you do and more importantly it gives an air of authority to your business too.
Online the .photography has a similar psychological effect. Whilst .com and .co.uk domain names are great multi-purpose business domains, they don't make you stand out from the crowd like a new gTLD can. .photography sells you as an expert and there are a range of other new domain names that offer the same business brand boost.
Expert domain names aplenty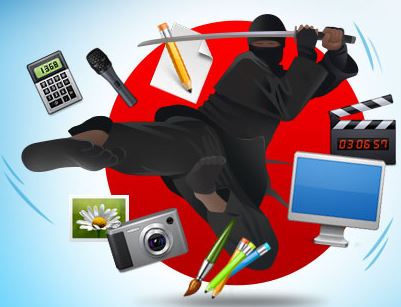 From .ceo for those at the top of the tree, to .guru who want to claim the very highest status of expertise. Alternatively experts could now choose .expert as their online branding, and perhaps a little quirkier there is .ninja for those wanting to prove their readiness and ability to confront anything thrown in their way.
One 123-reg customer who has already identified the extra magic a new gTLD can offer is Katie Dain, founder of oHo. She chose a new .guru domain that offered her the opportunity to secure a short, memorable, and business-appropriate web address, having found it difficult to find the right address with many of the traditional domains.
"I had only recently started the business and most of the 'usual' dot names were taken. I listened to my inner voice that was counselling me to not rush in, and wait a bit. Suddenly I get an email from 123-reg, profiling the new gTLDs, and since my business has a strong esoteric, new age emphasis, I was very excited at the opportunity of being a dot guru," Katie explained.
"I am super happy to have an original and unusual domain, and it is far more in sync with what I do than the generic dot coms. I wanted the domain to be short, sweet and memorable given the business name is only three letters," Katie continued. "I could have got a slightly cheaper domain had I chosen a traditional one, but the distinctive and original aspect of dot guru and its symmetry with what I do is certainly worth the extra money."
The new gTLDs give businesses the freedom to choose a domain name that fits perfectly with their professions, specialities and ethos, but the benefits don't stop there.
Build your brand with your domain
Securing a new gTLD is about more than just extending your online portfolio. It is about building your brand and extending your appeal to potential new customers. If you want to stand out from the crowd and enjoy an expert level status, then one of the new generic top level domains like .expert, .photography, .guru or .ninja may be the perfect solution whilst others like .cool, and .club. offer you the chance to grab a specialist domain name that shows it in a slightly different way.