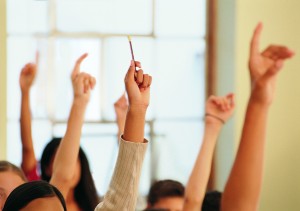 It is Social Media Day today across the world. That's right Social Media Day, not Facebook Day, not Twitter Day but Social Media Day. Although you could be excused for thinking it was only all about Twitter and Facebook, as almost every one of the thousands of news stories, written and read across the world this morning, has forgotten to mention anything other than those two, now household names.
Yet social media is more than just the two big social networks as we have explained before. It is almost a way of life. A way of doing things. To some it is even a religion. Just like a religion too there are many ways to practise it and it is Twitter, Facebook, Flickr, YouTube, Tumblr et al that allow the converted to practise their social media habits and beliefs.
One form is AudioBoo. A British company formed by a British entrepreneur who remains CEO today and as passionate about his product as anybody you will ever find. While it may not be as mainstream as the two big names, celebrities (Stephen Fry) and in particular news organisations have already begun to embrace it and the best thing is; whatever your knowledge, whatever your training, whatever audio you are using it to create and share, AudioBoo is as simple to use for everybody. Smartphone Apps and web-uploads are the main ways to upload but as CEO Mark Rock reveals in an audio interview over on our sister blog, new ways are also just round the corner.
Yet, even AudioBoo is not the only audio-blogging tool – and that's just one section of the social media sphere. HipCast and iPadio are two more very worthy contenders in the audio-blog sector and there are tens of more too. That's the point, social media is such a broad term and getting broader as technology advances. It would be almost impossible to provide a comprehensive list of all social media sites, tools and networks, because more appear every day. So I don't expect news outlets to be listing every site under the sun in their reports, but I do expect them to play their part in educating the masses that social media is about more than just Likes and Tweets.
What more unusual social media networks / tools do you use? Do Twitter and Facebook justify their dominance?