High quality free templates have become so hard to find in the past years as more web designers are selling premium themes instead of giving away free ones. Most of the times it's just like searching for a needle in a haystack. Just run a search on Google for free WordPress templates, for instance, and you'll see exactly what I'm talking about. Thousands and thousands of results but many of them are not even worth looking at.
However, Google also returns some fantastic results for sites that offer free website templates that can serve as a solid foundation for your next website designs. It's always useful to have useful resources nearby, so without further ado, here are the best resources for free website templates that we've discovered along the way, neatly summarised in this post.
As you probably know if you've ever downloaded and installed a WordPress or a Joomla template, most website templates can be set up in a matter of minutes. Usually, you can customise them via the options panel to be anything you like, whether a personal blog, a portfolio or a news-style website.
If you need more free stuff, you may also be interested in my other post on where to find free fonts to jazz up your site.
It goes without saying that WordPress is the most used content management system in the world with more than 50 million sites build on its sturdy back. Why? Because it's very easy to use, easier than any other CMS available.
First place everyone checks for free WordPress template is obviously the official WordPress website that currently has more than 1,600 free templates available for download.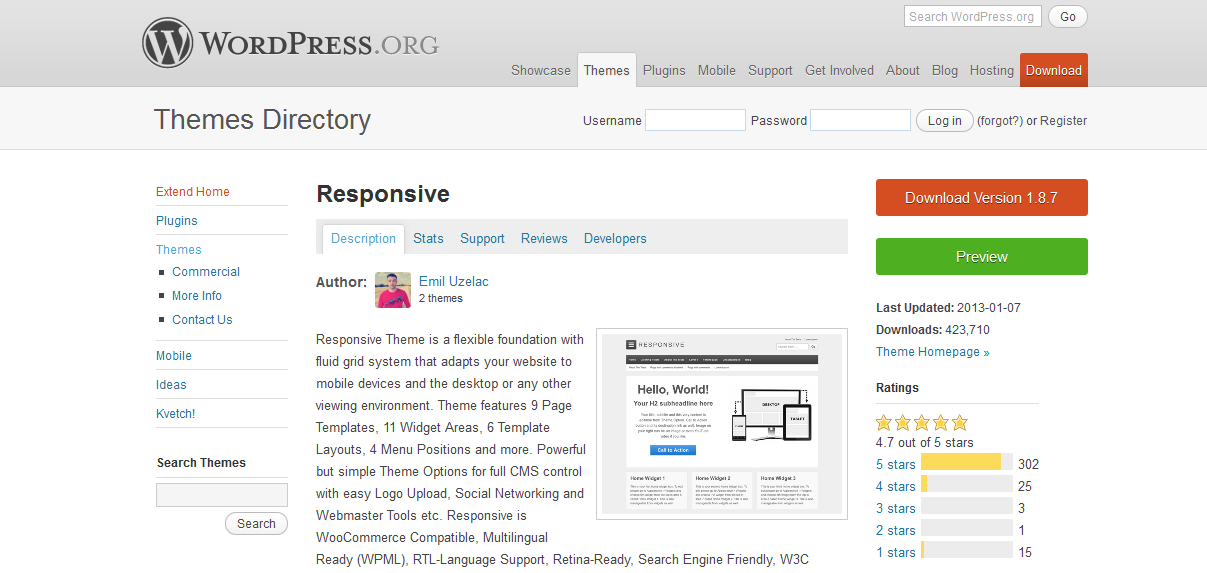 Templatemo.com is also an excellent resource to download CSS templates, whether you're looking for simple blog designs or more complex CV website templates for your professional portfolio. They currently have 375 free templates that you can download and use for your future site.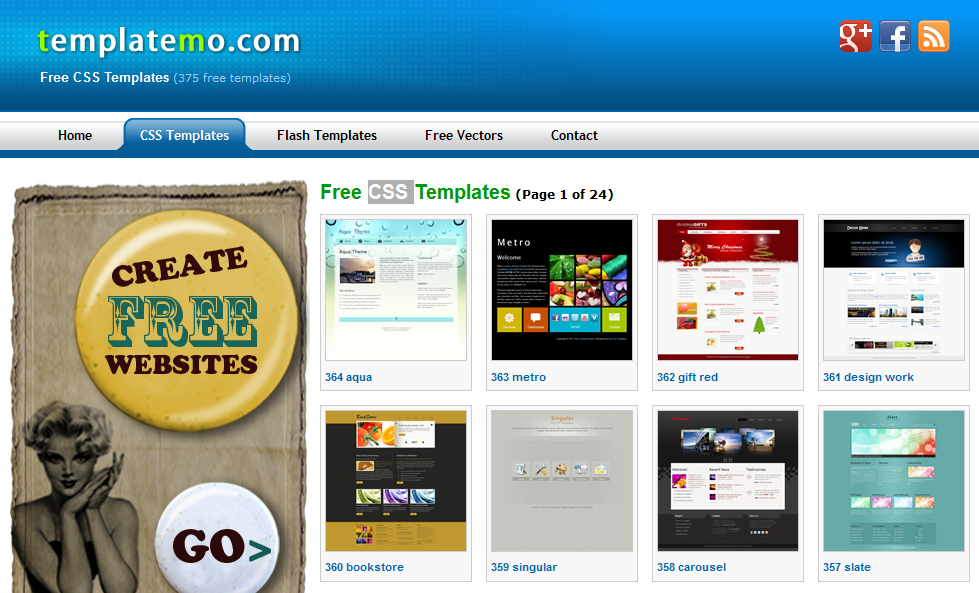 Freecsstemplate.net is also worth checking out, especially since it's one of the few who offers free website templates with responsive design.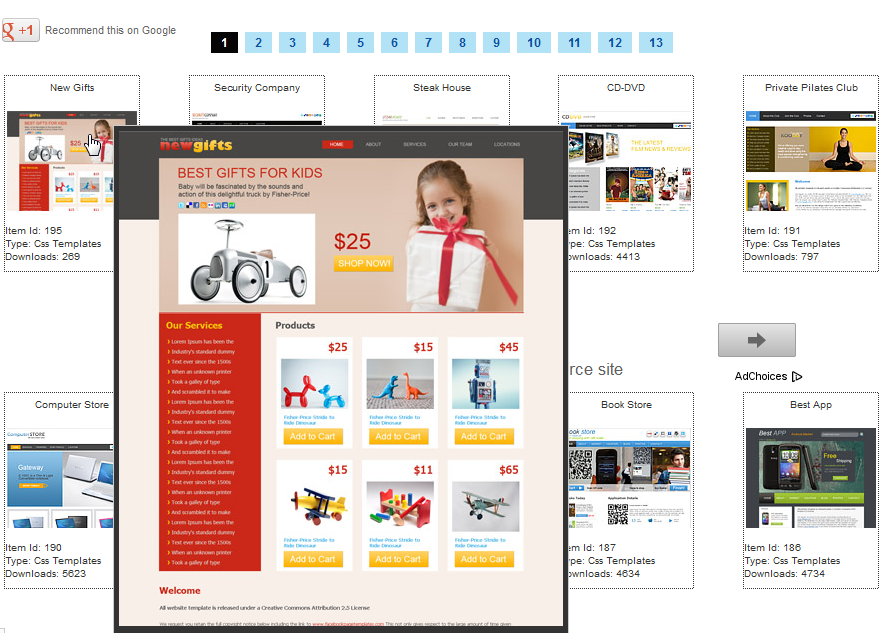 Bestfreetemplates.info has a high quality collection of free templates submitted by some talented designers. You might even find professional-looking charity website templates for your next projects. You can customise them and use them for both non-commercial and commercial projects. Please be sure to check the license for each template to ensure you have the rights to use it. If you need help, you can go through our How to create a charity website guide.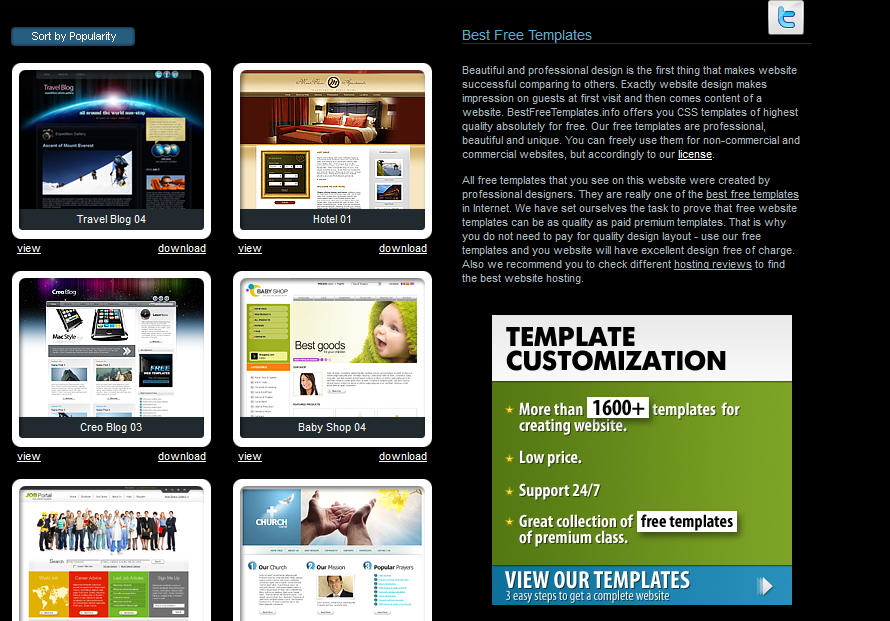 WebsiteTemplatesOnline.com also offers around 1200 free website templates, including Joomla templates. The gallery is organised under categories like Business, Ecommerce, Education, Restaurant, Real Estate and so on, thus making it easy to browse around. You can even find nice wedding website templates that are usually hard to find.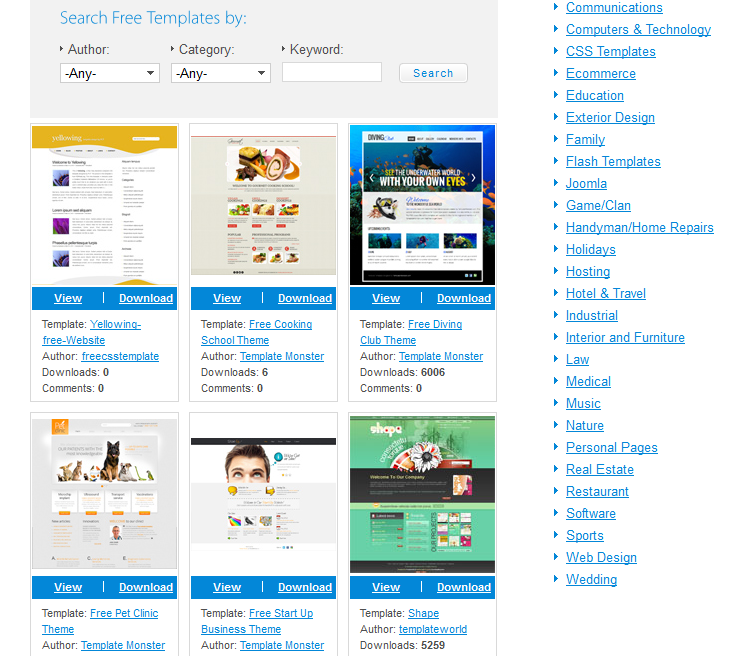 If you happen to decide that a free website template just won't do, then you might want to try our easy-to-use website builder. You simply start by choosing your perfect template from our wide collection of pre-made templates and then customise it as you see fit. It's an affordable solution to build your site from scratch, minus the headache. Find out what's so great about an online website builder and how you can use it to build an online business from scratch without spending loads.
Now, if you want to get your WordPress blog or site up and running, check out our WordPress hosting package to see how you can get started.
Are there any other free website templates resources worth sharing? Feel free to share them in a comment below.