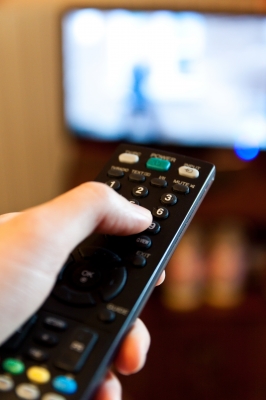 We've written before about how the way people view and use TV is changing, but the focus of interest for visitors at the latest IFA electronics fair in Berlin perhaps offered the biggest insight into the future.
It was not the further advanced 3DTV stands, where the 3D experience can be obtained without the need for sci-fi looking eye-ware, nor the latest tablet technology harvesting the same power as a standard desktop wielded this time last year. Instead it was the integration of television with the internet.
Samsung appears to be leading the way in connected TVs as they did in the early large-screen LCD markets. Already Samsung offers SmartTVs with internet technology built in, using a range of Samsung apps ready loaded on the equipment, but their newest models show true integration that suggests your TV in the corner of your sitting room could take over from your desktop or laptop for all your computer needs.
"But people watch differently nowadays" is the cry from many. True. This writer for one, will admit to 'watching tv' while working or surfing on a laptop or tablet and I don't suppose I am the only one. Yet TV manufacturers know that too. With sociologists suggesting the art of social interaction is dying out because we are constantly engaged with one technology or another, the manufacturers are trying to combat that too. LG for instance, are set to bring out a new TV featuring a gaming mode that utilises 3D technology to allow viewers to see different pictures on the same screen – picture in picture being taken a step further.
With those sorts of changes happening in the living rooms of the masses, so web designers need to be thinking how that impacts on them. With possible future internet viewing taking place several metres away form the screen, small fonts and intricate designs could become a thing of the past. Furthermore, "the fold" could become even more important with no touchscreen control and possibly a move towards wand technology for control of the screen. Start making those considerations now and planning how best to meet the challenge and you could steal the march on your competitors.
How do you think truly interactive TV sets will impact on the work of a web designer?