Five quick tactics for promoting a new business website
Whether you're making a new website or redesigning an existing one for your business, you probably want to let the world know about it the moment it goes live. But how do you do that exactly? And where do you start?
If you have little to no experience with site promotion, you're likely reaching for a bottle of aspirin right now. But fear not, getting your site seen by the right people is easier than you might think. With a bit of effort, you can find yourself attracting a whole slew of new visitors and potential customers to your awesome new website.
From search engine optimisation (SEO) to influencer outreach, social media and paid advertising, we've got you covered with all the tips and advice you can possibly need to get your website in front of the right people.
Search engine optimisation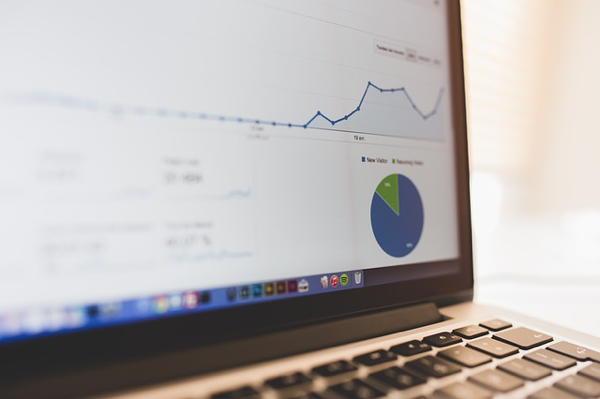 You probably know by now that that the majority of site visitors come from search engines. This means that search engines like Google, Yahoo! and Bing should be the first places you turn to to promote your newly released website.
But here's the thing: the optimisation process should start even before your website is built. From researching the right keywords and keyword phrases that you're going to use to optimise your site and content, to setting up Google Analytics and Google Search console and submitting your robots.txt file to ensure you're not preventing search engines from indexing important pages on your site – these are all factors that can impact on your site's visibility in the search engine results.
If you don't take the correct steps to properly optimise your website, you risk your site not being found in the results by potential customers. Think about it: when people search for something in Google, do they typically go beyond the first couple of pages of results? Probably not, and neither will your potential customers, which is why it's so important to follow the correct steps to optimise your new website.
Read our guide on the seven vital SEO first steps for a new website to learn how to improve your site's visibility in the search engine results.
Social media
When you're searching for a new salon to get a haircut or a great nearby coffee shop, you most likely turn to trusted friends, family or social media to discover the best rated options. Social media channels like Twitter, Facebook and Instagram are key points for driving traffic to your website, too.
So make sure you set up a few social accounts for your business right away. Don't waste your time creating accounts on all existing social media platforms. You should only choose two to three networks where your audience is spending time online. Don't know which social platforms to choose to promote your business? This guide walks you through the most important ones so you have an understanding of each platform and how to use it so it's worthwhile for you.
Now that you have a presence on social media, the next step is to let your followers and fans know that your new website is live. Make sure to provide compelling reasons for them to like or follow your page.
You can even use social media to tease your audience and build up excitement around your launch. While this may seem time-consuming, it's actually not, at least not when you're using the right tools. A social media monitoring and scheduling tool like Hootsuite allows you to schedule posts to publish at future dates and times. Plus, it's free for small business owners.
So craft a few messages to promote the launch of your new website and schedule them to post over the course of the next few weeks across all your platforms. To make things even more interesting and get people's attention, you could also come up with a promotion or content around the launch of your site.
Online ads
If you're looking for a quicker way to get your business more exposure on social media, you might consider running paid ads on platforms like Facebook and Twitter. Running a campaign on social media can help you to get your message across to your target audience more quickly and thus attract more potential customers to your social accounts and website.
Don't know how to get started? No worries as we've got you covered with a range of social media marketing guides that will walk you through all the steps you need to follow to set up your campaigns. This one will help you to set up a Facebook ad campaign and this one will help you launch a Twitter ad campaign.
Now, if you want to increase your site's visibility in the search results, you might consider pay-per-click advertising or PPC. This type of paid search allows you to pay to appear at the top of the search engine results. Since Google is the biggest player in the market, you'll want to focus your efforts on this particular search engine.
So, set up a Google AdWords account, create ads based around the keywords that are relevant to your business and bid on them. When people run a search on Google for those keywords, your website will show up and you'll pay only if users click on your ads. If this sounds a bit too complicated or intimidating, make sure to check out our guide on how to run a Google AdWords campaign that works.
Influencer outreach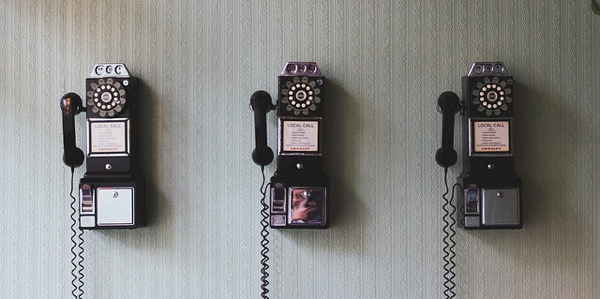 To drive more traffic to your site you need to let the right people know that you exist. So focus your efforts on blogger outreach campaigns, build relationships with brand advocates, and reach out to influencers in your niche and engage with them on social media.
If you want to earn valuable links from authority sites, you'll need to take some time to build meaningful relationships with industry influencers. So, find out who they are and engage with them on social media. If you work this to your advantage, next time you share your content or an important update, they might link to it or share it with their followers and fans.
Watch our Swift Six videos to learn how to find influencers on Twitter and effective ways to engage them and get them talking about you and your business to their audience.
Email marketing
If you're redesigning your website, one of the best and fastest way to let your subscribers and prospects know about the launch is to send an email blast. Encourage people to visit your website by showing them interesting new blog posts, downloads, products, case studies, photos, and any other type of interesting content that they won't find elsewhere.
You can also create a launch campaign and entice your subscribers to purchase from you by offering discounts and special offers.
If you're a new business, this tactic doesn't apply to you as you probably don't already have a mailing list with subscribers yet. Here are some tips on how to build your first email list. (And please don't be tempted to buy email lists – they don't result in good email marketing campaigns and you may be breaking the law.)
Watch this webinar to learn everything you need to know about email marketing, including how to run a successful campaign.
Wrapping up
So, there you have it, the five most effective techniques to quickly promote a new website.
What other things are you doing to promote a new website? Tweet us your tips and advice at @123reg.