Why isn't my new online business getting any customers?
The top two complaints after starting a new website?
Why am I not getting traffic? and
Why am I not making any sales?
We've heard them a million times.
As an enthusiastic small business owner, you launch your site online and expect this to happen:

But then it doesn't. Traffic doesn't materialise. What then?
Here's the thing: just because you have a site, it doesn't automatically mean you're going to get traffic. Furthermore, generating 1,000 or more visitors per day doesn't happen overnight. It takes consistent effort over a sustained period of time.
In this article we'll explain why your site isn't getting traffic, and how to fix it, as well as how to ensure those visitors don't leave your site without taking action – whether that's to buy a product, to contact you, download an ebook or sign up for your mailing list.
Here we go…
Why your website isn't getting any visitors, and how to fix it
The oh-so-common why-am-I-not-getting traffic question.
There can be many reasons why your site isn't getting any or little traffic.  Here are the most common ones, and ways to fix them.
Reason #1: You focus too much on your site, and not enough on promoting it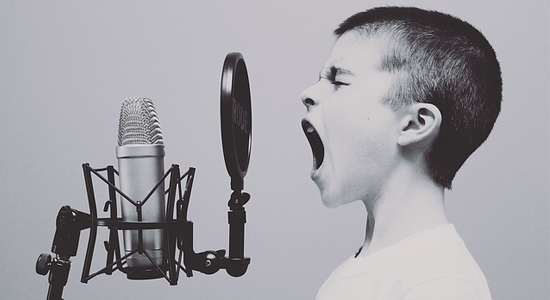 Many people just starting out online believe that if they build a great website, visitors will find them. There are cases where word-of-mouth is all it takes to make a site popular, but these are so rare that you shouldn't expect or count on that to happen to you. This means that if you want to attract visitors to your site, they need to know you exist.
How to fix it: If you've spent little time on promoting your site, now's the time to make it a priority. This includes everything from connecting with your audience on social media, optimising your site for search engines and executing ad campaigns, to name a few.
So, here are some things you can do to increase traffic to your site. Oh, and these topics are covered in our free Online Business Training course "Getting more customers and visitors":
Optimise your site for search engines: Proper search engine optimisation (SEO) means ensuring your site shows up near the top of the search results for terms potential customers are searching for. If you haven't already optimised your site for search engines like Google, Yahoo and Bing, make sure to give our guide to first steps in SEO a read. It walks you through all the steps you need to follow to optimise a newly launched site so you get the solid SEO start you need.
Run pay per click (PPC) ad campaigns: When done right, online ads can instantly generate hundreds, if not thousands of clicks to your website as it gets your ads in front of the right people.
Build a following on social media: Social networks like Facebook, Twitter or Instagram can massively impact your business and help generate traffic and sales. But it takes work as you can't just create an account and start asking people to visit your lovely new site or buy your products. You need to first build a following that enjoys your content and advice, and trusts you. Only then will they be more open to visiting your site and more inclined to buy from you. Learn more about ways to get social media traffic to your site. If you have the budget, you can also try paid advertising on Twitter and Facebook. We recommend checking out the relevant Online Business Training module to get started with social media ads.
Create valuable content: Blogging is the cheapest form of inbound marketing, and a fantastic way to drive traffic to your site. It's also an effective way to build credibility for your business, provided the content you provide is interesting and full of useful information. If you don't yet have a blog, our guide to blogging for business explains how to get started, from which topics to cover to how to create a content calendar.
If you're already blogging, are you also promoting that content? Spreading that content is just as important as writing it. You can't expect the traffic to come flooding in after you click "publish". So make sure to promote it, especially on social media. In this post you'll find six effective methods to promote a new post and attract scores of new visitors.
But blogging isn't the only type of content you can create to get more traffic to your site. Infographics, videos, podcasts are great alternatives to blogging that can also send lots of visitors to your website. Learn more about these traffic-boosting alternatives to blogging.
Reason #2: You're relying on the wrong traffic sources
Depending on your audience, you'll find that your site is better suited to certain traffic sources than others. For example, while a Google ad campaign might get you results, you might discover that a Facebook ad campaign doesn't work for you. So if the traffic sources you're relying on aren't working, you might want to try other channels.
How to fix it: If you've been working on getting traffic from a particular source for more than a couple of months without results, it's time to switch it up. Also, you shouldn't only rely on a single source, like social media, to generate traffic to your site. Try as many as you can to see which ones work best for your particular industry and business.
Reason #3: You haven't given it enough time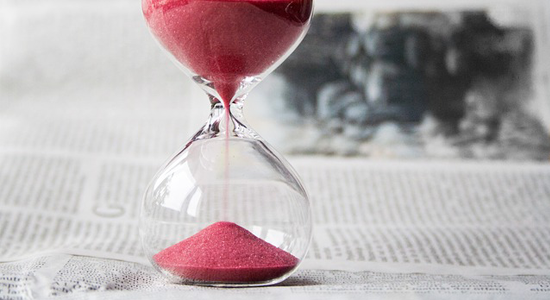 The notion of overnight success is not something you want to aspire to or try desperately to achieve. As a small business owner, you shouldn't count on building big traffic to your site in less than six months. Sometimes it can take up to 12-18 months for a site to take off.
How to fix it: Give it more time, and be consistent with your efforts to improve and promote your site.
Remember that driving thousands of visitors to your site isn't the ultimate goal. It's only a means to achieving the goal that you've set for your business.
Why your site is getting visitors but not making sales, and how to fix it
And what if you get traffic? Life is good, right?
Not necessarily. Is that really the point of having a website? Is it really just about sending lots and lots of people to your site? Of course not. A business starts a website to serve a higher purpose – to gain more visibility online, to attract more leads and to sell.
So gaining traffic isn't a good thing unless your site is also achieving its other goals.
There are tens of reasons why visitors on your site don't end up buying. Let's look at some of the most common ones and how to solve them.
Reason #1: You're attracting the wrong visitors
What if you're getting the wrong kind of traffic? That traffic isn't going to convert, and your site becomes… useless. So instead of frenetically trying to grow your traffic, you should be pursuing the right kind of traffic. The "right kind of traffic" refers to people who are actually interested in what you're selling.
How to fix it: Always ask yourself what else you can do to make each source of traffic more targeted. For example, if you're promoting your content and engaging with people on Twitter, make sure that's actually where your potential customers are spending time online. If you're running PPC campaigns, make sure to target your ads so they reach your exact audience, and not as many people as possible.
Reason #2: Your website isn't as great as you think it is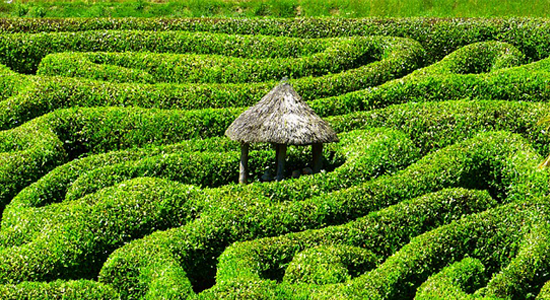 What if your site isn't as attractive or as easy to navigate as you think it is? If your homepage or landing pages are crowded, messy and confusing, your visitors will leave in seconds without hesitation. Add a confusing navigation and auto-play audio and video at the top or other design mistakes like these, and your chances of turning your visitors into customers are close to zero.
How to fix it: Try to keep your site as simple and as clean as possible. Only include the necessary graphic elements and content to get your message across, and to point visitors in the direction you want them to go next. Try to provide a good user experience, meaning a journey as smooth as possible towards the action you want them to take. You'll find some great tips here to help you improve your site content and overall user experience.
Reason #3: Your website isn't mobile-ready
With over half of visits now happening via a mobile device, if your site isn't mobile friendly, you could be missing out on potential conversions. You just have to have a mobile-friendly site. There is no way around it.
How to fix it: Check to see if your website passes Google's mobile-friendly test. But even if it does, that doesn't necessarily guarantee that your site is going to provide a pleasant experience for your users. So consider inviting feedback from actual users like friends, family and customers. Watch as they navigate through your site on a mobile device, and take notes based on their feedback to determine what works and what still needs to be fixed in order to give your visitors a hassle-free experience on their mobile devices.
Reason #4: Visitors are required to create an account to make a purchase
Most people want speed, efficiency and convenience when looking to buy something online. Requiring someone to create an account not only adds time-consuming steps to the checkout process, but also acts as a repellent, driving away potential customers who are sensitive about sharing personal information with you, or any business for that matter.
How to fix it: While some customers, especially repeat ones, like the convenience of having an account where their information like payment method and shipping address is conveniently stored, others don't. You don't need to completely eliminate the option to create an account. Just make sure to also offer a quick "guest" checkout option for those who prefer it.
Reason #5: Your site is too slow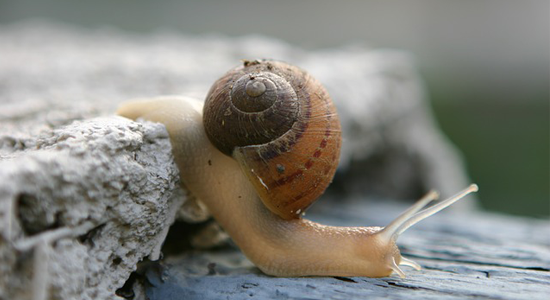 What happens when you go to a site and it doesn't load immediately? You leave. I leave. Everyone leaves. Your site visitors aren't any different.
So if someone leaves your site because it takes too long to load, the bad news is you lost a possible sale. To make things worse, they'll probably never return to your site, which means you also lost all future sales form that visitor. 
How to fix it: Use Google's tool to check and see how long it takes your site to load.  If you have a WordPress site and you're having issues or want to maximise your site's speed, use our guide to learn how to speed up your WordPress site.
Extra resources you might find useful:
Wrapping up
Most often, the reasons your site may not be getting any traffic, or getting traffic but not making any sales, are pretty simple. Thankfully, the solutions are relatively simple, too.
Just keep in mind that visitors and sales may be slow in coming. This isn't a sprint, so if your site's traffic doesn't spike overnight, don't fret or give up. Be patient. Give it a few more months and if you're consistently working to improve your site, things will soon pick up. If they don't, read this guide again.