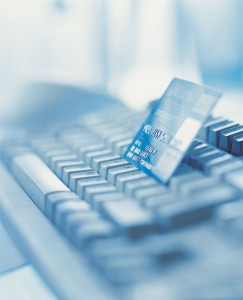 If you didn't notice already, more and more of those presents you received last year were bought online. People turned to the virtual high street ahead of Christmas in their droves with lots of e-retailers tempting buyers in with pre-season sales. Yet the trend continued immediately after Christmas too with Experian HitWise revealing that Boxing Day (26th December) 2011 was biggest online shopping day ever in the UK.
According to the report, Visits to UK e-retail sites reached record levels on Boxing Day. 13 million hours were spent cumulatively by Brits shopping online on that day notching up a massive 96m visits. That was up an amazing 19.5% compared with Boxing Day last year.
The report highlighted that multichannel retailers accounted for the majority of visits during December, and in particular on Boxing Day with almost twice as many visits to multichannel brands than there were to online only retailers. However, the gap between the two groups is narrowing.
The UK's retail economy is estimated to have been worth 81 billion Euros in 2011 with the e-retail market showing growth of 16% per year. The UK's per head online spend is already the highest in the world and in 2012 the trend is set to continue as more people get connected at home and on the move and the Government makes legislation changes to encourage spend online.
If your business is not yet online, our ecommerce packages are the perfect way to get started. Have a look now.