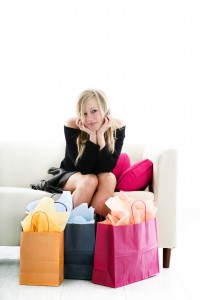 The latest results from the IMRG CapGemini e-Retail Sales Index show that total sales online increased by 22% in May compared to last year in the highest growth since June 2008. Sales were boosted by warm weather and the bank holiday weekends.
We might be in economically difficult times, but UK internet users continue to show a commitment to spending online. Latest results from the IMRG CapGemini e-retail Sales Index show a 22% rise in online shopping spend for May 2010 compared to 12 months previous and the figures are impressive for anybody tempted to set-up an e-commentce operation.
The report confirms shoppers spent £4.5 billion online during May 2010 which is equivalent to £73 for every person in the UK, not just those online. With a 3% increase on the previous month (April) it does appear more and more are looking to the internet to supply goods that they need.
The report suggests pre-World Cup fever played a hand in the rise with a 23% increase in alcohol sales reported compared to last year as shoppers stocked up ahead of the World Cup. There were also lots of special offers looking to entice in big-spenders ahead of the competition – reflected in sales of electrical goods also increasing by 13% and sales of clothing up 32% compared to last year.
Year to date, the UK e-retail market has grown 14% and with the internet offering a more efficient way of looking for a bargain or discount, the trend of people turning to e-commerce is expected to continue as the country continues to look for better value in difficult financial times.
If you've yet to get into the e-commerce arena why not try our e-commerce product which will get you a functional and professional looking online-shop from just £8.99 per month.