What do I need to run my business remotely?
Thanks to technology and the amazing tools at our disposal, anyone can run a business remotely. In theory.
In reality, going from "wouldn't that be nice" to actually running a successful remote business takes not only discipline but also access to the right tools and technology.
So in this article we'll look at the essential tools you'll need to carry with you so you can set up and run your business from anywhere.
Let's start with the obvious…
Hardware basics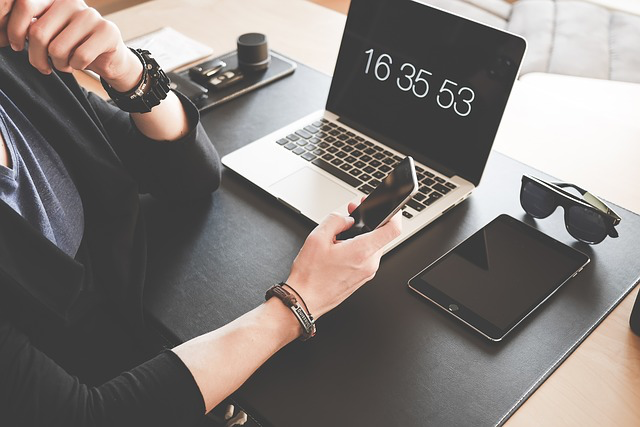 One of the most important factors to consider when working remotely is the hardware you'll bring along. This should include key items like a laptop, a smartphone and a tablet. Depending on the kind of work that you do, you might need all three or just two. But a light, compact laptop is something you can't be without.
For most small business owners, a laptop offers the widest range of functionality and should be your top choice. However, a tablet can come in handy for client meetings or quick bursts of work when you don't have your laptop with you.
Aside from that, if you're going to be communicating in public places, you should also consider investing in noise-cancelling headphones with a microphone. These will allow you to focus when working in chaotic environments like busy coffee shops or co-working spaces, and will be useful for video meetings.
What else?
Are there other things that you might need, like a mouse, backup batteries or extra charging cables? Take a closer look at your current workspace and make a list of the things you can't be without.
Make sure you have all these items together, ready to use, no matter where you are. They should all be able to fit neatly into a laptop bag or small backpack. With these items in tow, you won't find it hard to remain mobile.
A stable internet connection
A reliable internet connection is vital because if you can't get online, how can you get work done? Whether you're hosting a webinar, sharing documents or updating your business social media accounts, you need an internet connection you can depend on.
While internet access is almost never a problem in big cities, in more remote locations it can be tricky. So, when choosing the location you'll be working from, make sure to check that have access to a good internet connection.
In addition, you should always have a backup plan in case the connection goes down. For example, if you're working from outside the UK, get yourself an unlocked phone and purchase an international or country-specific SIM card with a generous data plan. This will allow you to use your phone as a secure mobile hotspot. Just be sure you know you'll be able to get  a signal if you need it.
A website
Creating a website is an essential step to establishing your business, and is the ultimate tool when it comes to working remotely.
Your website is the perfect platform to connect with customers and to sell your products and services. And the best thing about it is that you can update it anytime and from anywhere, whether you're updating a product page, posting a blog post or emailing a customer.
Don't have a website yet? Check out these guides to learn how to choose the right name for your business and how to go about building your website:
But hardware, a reliable internet connection and a website, while essential, aren't the only things you'll need to run your business remotely. You'll also need some great tools that'll make working from outside your regular office a breeze.
We've recommended Trello on this blog on several occasions, and that's because it's a fantastic tool to get organised and keep track of everything you're working on.
Trello is a project management tool where you can add tasks and document what needs to get done, who's working on what, and what the current status is.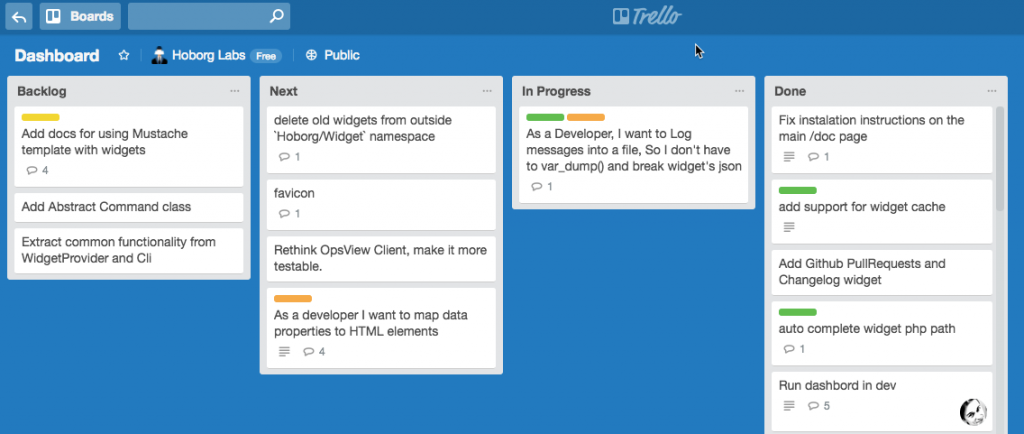 You can upload files, set deadlines, assign tasks to team members, and customise the dashboard as you see fit. In addition, you can use the tool on your desktop, tablet and smartphone and it'll always sync with all devices you're using it on.
Also to aid with your communication, since this one's an essential part of running a business, especially when it's remote, we'd recommend Slack.
Slack is ideal for teams working in a remote environment. The app makes communication easier by allowing you to organise conversations around channels and even select team members.
Beyond communicating, it also integrates with hundreds of other apps to do everything from uploading huge files and scheduling automated reminders to increasing team morale with animated GIFs.
For when you need a quick, simple and affordable way to communicate with team members, business partners or clients, you can't go wrong with Skype. You can use it to for instant messaging, voice or video calls, and it keeps you connected no matter where you are in the world.
In addition, if you're abroad and want to minimise costs, you can also set up a Skype number so you have a phone number you can give to clients and team members that will forward directly to your Skype or mobile phone.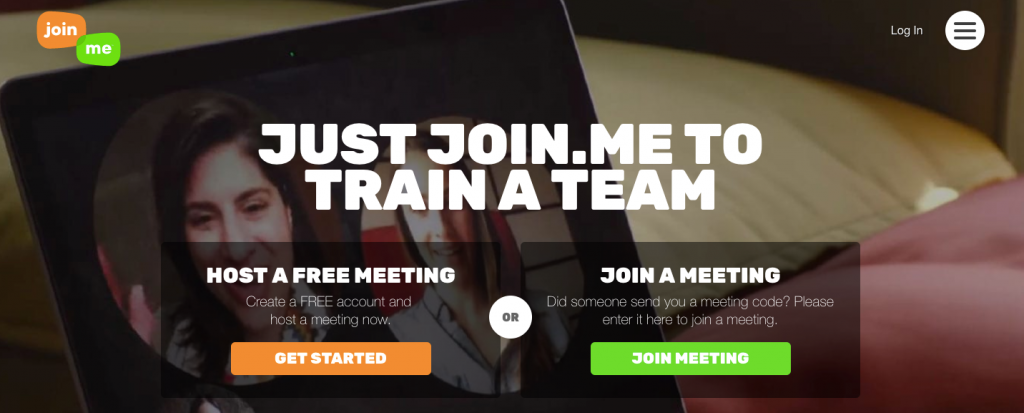 If you often do virtual meetings where you need to share your screen to do a product demo, to show how to edit a page or even to pitch a story, Join.me is the simplest tool to use.
It's a virtual meeting and screen-sharing software that you can start using in just a few seconds after you've installed the app.
If you're doing webinars to educate customers, GoToWebinar is a popular tool you can use for this purpose. It supports up to 1,000 participants, attendees can ask questions and, at the end, there's a great survey feature where attendees can share their feedback and evaluate your webinar.
Check out the demo to see how it works:
Another good alternative is Zoom, a simple video conferencing tool that you can use for everything from one-on-one to huge team meetings and even webinars.
Here's how it works: after you've created your account, you'll receive a unique meeting URL that you can then send to your customer or team members.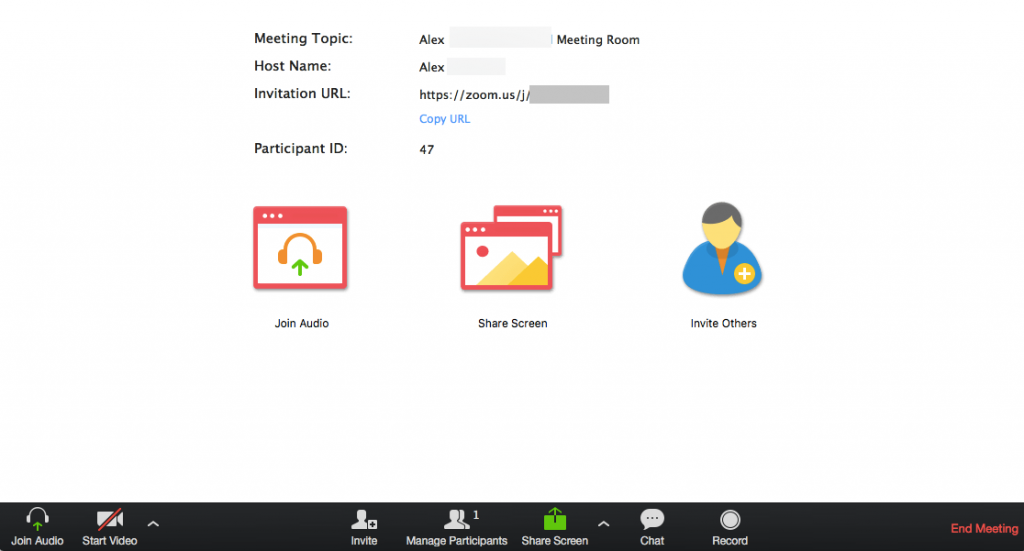 You can even record the meeting so you can forward it to anyone who wasn't able to attend. And of course, there's a mobile app that you can use for video conferencing while on the go.
An email marketing tool
With email marketing you can reach your customers at any time and from anywhere in the world. But since you might not always be available online, why not plan in advance or even automate some of the emails you're sending?
For example, you could easily automate welcome emails so you don't have to spend time writing an email to each new subscriber. Or you could create your monthly newsletters or promotional emails in advance and simply schedule them to go out whenever you like.
If you're using social media to interact with customers, you'll need to automate a few tasks, especially if you're in a distant time-zone.
With tools like Hootsuite you can schedule social media posts on a huge variety of platforms. This way you can plan ahead and share your content at times that makes sense for your audience.
Just make sure you're also available for real-time interaction. This article explains more about the benefits of scheduling your social media posts and gives you some useful advice on how to do it right.
Hootsuite is free when you manage up to three social media profiles. Other similar tools you can use for social media automation are Buffer and TweetDeck.
As you can see, running a business remotely involves having access to lots of tools that are as varied as the tasks you'll need to perform. You may need a tool to collaborate with your team, one for video conferencing, another one for spreadsheets, and another one for word processing. That's a lot of tools!
So, wouldn't it make more sense to use a cloud-based software package like Office 365? This allows you to access all the tools you need, whenever you need them, and on the device you have access to at a certain time, whether it's your smartphone or a friend's laptop. And all you need is an internet connection.
Find out more about Office 365, what it includes and how it can help you to run your remote business with ease.
What other tools can't you live without when working remotely? Share your recommendations with us in a tweet at @123Reg.