What makes a good website?
So you're thinking of setting up a new website. You might be launching a new business, taking an existing business online, launching a blog, or creating a site to support a community group.
Whatever your reason for needing a website, there are certain things it will need, and certain things you will need to do, to make sure your site is as good as possible.
Of course, no two websites are the same, so your exact requirements will vary. However, there are certain underlying factors that are important for every good website. And if they're missing, your website will struggle to make an impact.
In this guide, we'll walk you through these attributes, explain why they matter, and show you how you can effectively implement them.
Planning
The work on a good website starts long before it goes live. If you're expecting to just throw together a website in five minutes (or are expecting a web designer to do it for you) then think again.
Whether you're using a DIY method such as a website builder or a platform like WordPress, or you're going to outsource the work to a web designer, you need to plan.
Why? Because if you don't plan, there's a high chance you won't end up with a website that does what you need it to.
So before you do anything, make sure you know the answer to these questions:
What is the overall aim of the website? If it's an ecommerce site, it will be to sell your products. If you're a service business (like a plumber) it will to be generate enquires you can turn into sales. If it's a community site you may want to attract volunteers. If you're setting up a blog, you'll want people to read your posts.
What are the secondary aims of the website? If you're a business, you'll need a way of handling customer services issues. If you're a community organisation, you might want a way to raise funds. If you're a blogger, you'll probably want readers to comment on your posts, and you might want an email sign up form too.
What features/pages will my website need to achieve these aims? Now you know what your website needs to do, it's time to make a list of what your website will need to make sure it can help you achieve your goals.
For example, if you're planning an ecommerce site you'll need a homepage with navigational links to the rest of your site, product pages where people can view products, a secure checkout and payment system so they can actually buy them, customer service pages along with a method of contact, so people can ask you to put things right if they go wrong.
If you're a community organisation, you'll want to include pages detailing who you are, what you do/who you've helped, ways people can get involved and any other information you think is pertinent.
Bloggers on the other hand, will want to put the focus on their blog posts. But they'll also want a comments function, an email sign up box, a page that tells readers more about who they are, and perhaps a way for readers to get in touch directly.
Now if you're creating your first website, this can all feel a bit overwhelming, but it doesn't have to.
If you're not sure what pages and features your website will need, then take a look at some leading sites that serve a similar purpose to yours. Take note of the kinds of pages they have, and what you can do with them and use this information to help build your own list of pages/features.
Also, don't worry about technical terms. If you're using a web designer, they'll be able to understand what you're asking for, whereas if you opt for something like a website builder, you'll find everything uses easy to understand language anyway.
Easy to navigate
Have you ever visited a website and discovered it was impossible to find what you wanted? How did you react? Did you persevere and find what you wanted? Or did you go to another site that was easier to navigate?
Don't kid yourself that people will hang round if your site isn't easy to use. You already know from your own experience of using the web that they won't.
That's why it's so important to ensure that your website is as easy to navigate as possible.
Fortunately, if you're planning to create a site that's fairly simple – such as a blog, or a "brochureware" site designed to sell product, then ensuring your navigation is easy to use should be pretty simple.
But if you're planning a larger ecommerce site, then things start to get a bit more complicated.
No matter what kind of website you're creating, navigation should be part of your planning.
We've already discussed what kind of pages your website will need, and navigation planning involves deciding how visitors to your website will move between those pages.
Now, navigational decisions can get very complex, especially if you're creating a large site.
However, if you're going to use a website builder, or a content management system like WordPress, some of those choices are going to be taken out of your hands.
Likewise, if you go to a web designer, it'll be their job to come up with the final navigational layout.
But as always, the more planning you do before you start work on your site (or someone starts work for you) the better.
Take a look at leading websites in your sector, and see how their navigation systems work. You'll undoubtedly notice patterns. Remember, these design conventions exist for a reason.
It's also important that you conduct user testing to learn whether people will actually interact with your site in the way you expect. You can learn the basics of user testing in this guide.
Not sure whether you should use a web designer or not? Then checkout this guide.
Mobile friendly
This fits in with "easy to navigate", but it's so important it deserves a mention of its own. Mobile users now account for well over 50% of all website visits.
That means if your website isn't mobile friendly, then you risk giving a bad experience to the majority of your website visitors.
Having a mobile friendly website is also increasingly important when it comes to search engine optimisation, so there are two excellent reasons for ensuring your site is mobile friendly.
If you plan on using a web designer, then they should already be aware of the need for mobile friendly sites (and if they're not, then you should probably avoid them). If you use a website builder, make sure the templates it provides are mobile friendly, and the same applies if you're building your site using a platform like WordPress.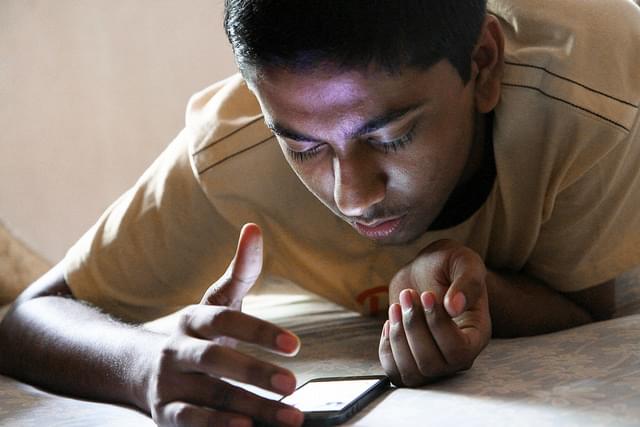 Purposeful content
Planning content before you've got your site designed? It might sound unusual, but understanding what kind of content your website will need will help you understand how the site should look.
The more content you can develop at the planning stage the better. (Although that doesn't mean you have to stick with any content you create at this stage.)
But what makes for purposeful content? Well, if you've already worked through the first two steps of this guide, you should already have a good idea.
Put simply, your website has an aim, each page on your website should have an aim, and the content on each page should ensure visitors are able to understand what they're supposed to do to on that page.
Clearly, the purpose and style of your content will vary depending on the aim of the page in question.
For example, a help page will feature things aimed at satisfying potential customer inquiries, such as an FAQ section, and a way to contact a customer support page.
On the other hand, a product page will feature product details, images, pricing information, as well as a prominent way for the visitor to purchase the item in question.
Which brings us nicely to the most important piece of content on the majority of webpages – the call to action (CTA). A good CTA should be the most prominent thing on a page, and it should encourage the user to take the specific action that page is geared towards encouraging – buy now, for example.
Read this guide to learn more about what makes a good call to action.
Read this guide to understand more about the kind of content your site will need.
Fast load times
Do you hang around if a website takes ages to load? Of course you don't, and visitors to your website won't either.
In fact, a fast website is more important than ever because loading speed is a factor that Google takes into account when ranking sites in its search engine results.
If you're using Website Builder from 123 Reg, you won't have to worry about speed, as our sites are among the fastest around.
If you're using a web designer, make sure you go with one who understands the importance of speed and can deliver a site that performs.
If you're planning on using WordPress, then take a look at this guide explaining how to speed up your WordPress site.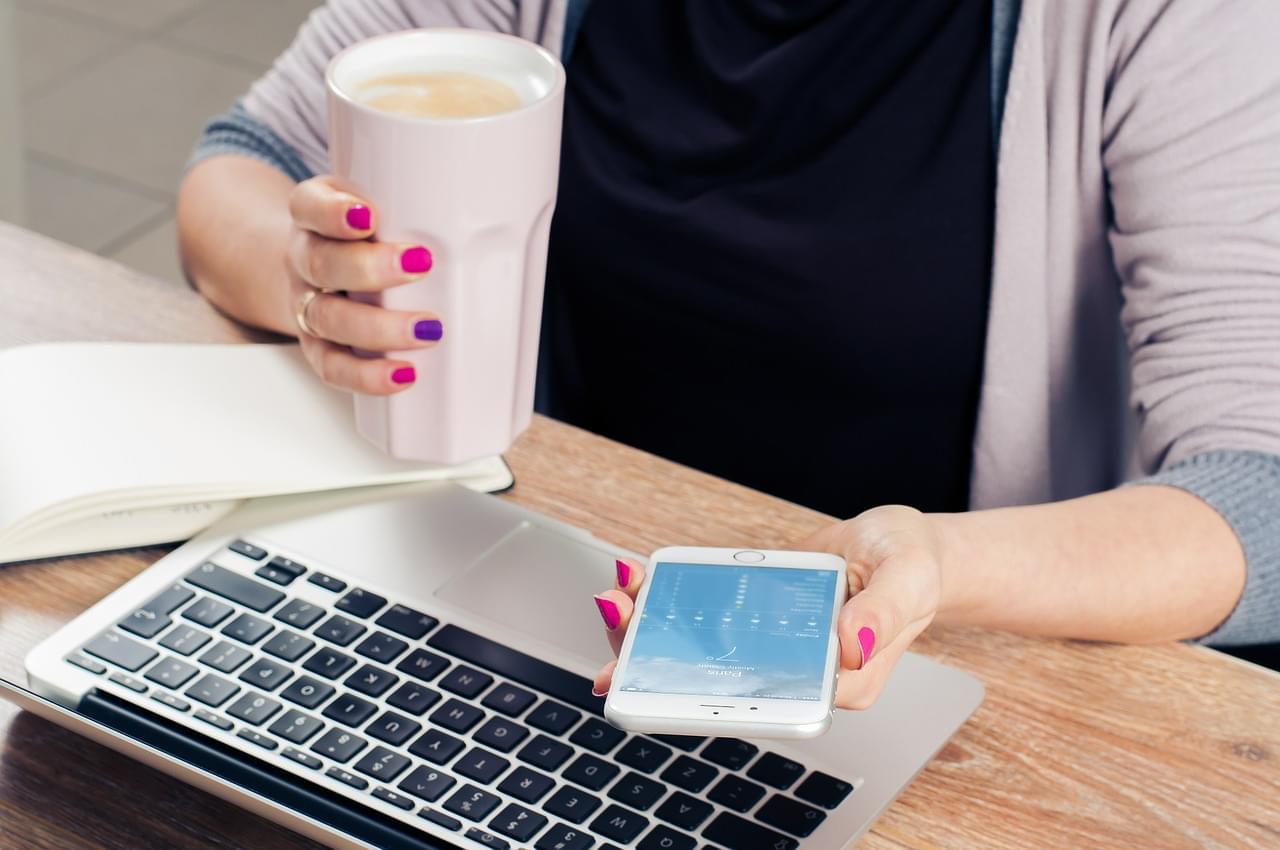 Contact information
We've already touched on this, but it bears repeating. Contact information and an about us page add extra trust to any website – whether it's a blog, or an ecommerce site, people want to make a connection with the person/people behind the site they're visiting.
Contact information is even more vital if you're running a local business as Google will use your name, address and phone number as a signal to help decide when to show your website in local search results.
In fact, if you are running a local business, then you need to think about local content specifically, to make sure Google gets as many signals about your business as possible. You can learn more about the kind of local content you need in this guide.
Help I have a website already and it doesn't have all these things!
We've come at this article from the point of view of creating a new website, but what if you have an existing website that doesn't meet these requirements?
Well, if you're using a CMS like WordPress or a website builder, then you should be able to take things into your own hands and make any changes that are needed. That could mean anything from a minor change in navigation with some content tweaks, to a complete redesign and relaunch.
If you've used a web designer in the past, then things are slightly different. You might just need your existing designer to make a few minor changes. However, for anything major you'll have to decide whether to ask your existing designer to take on the project, look for another designer, or perhaps migrate over to a DIY platform like a website builder.
Summing up
Never think you can cut corners with your website. Just because your site seems "good enough" that doesn't mean your visitors feel the same way. Make sure you follow the above pointers to help create a website that people will find easy to use.
Still got questions? Ask us on Facebook or @123Reg on Twitter and we'll get back to you.