SSL Certificates 50% Off
It's not just customers who favour secure websites, Google does too.
Boost conversions and rankings in one simple step
84% of online shoppers say they abandon a purchase when they realise the website is insecure.
SSL certificates give your website a padlock that is displayed in your browser bar, reassuring visitors they're safe on your site. What's more, Google favours secure sites, so it helps to increase your search engine ranking too.

So what are you waiting for? Secure your site today.
Standard or Wildcard SSL?
Find out which type of SSL is the right one for your business.
Everything to keep visitors secure and protected
Without an SSL certificate
Why choose SSL certificates from 123 Reg?
Four great reasons to choose a 123 Reg SSL certificate for your website.
Which Certificate do I need?
Every site is a little bit different - but our experts have some recommendations based on our experience in assisting businesses of all types and sizes to find their ideal safety solution.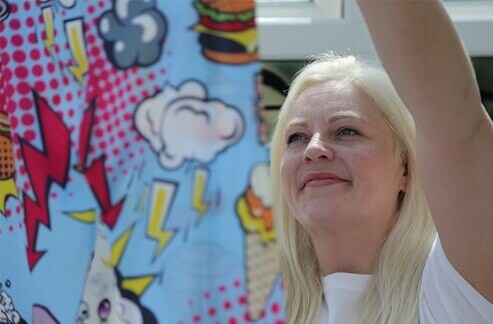 I used to get my festival clothes online from America. People used to ask me where I got them and that's how I came to start the business.
My customers are young and computer savvy. If we didn't have an SSL certificate I know we wouldn't get nearly so many sales. And advertising through Google Shopping, well, you can't do that without an SSL certificate. I got SSL from 123 Reg. It wasn't expensive and while I have to admit my IT-man husband did help; It was really easy to install.

Johanna Hooper, Owner of Little Miss Festival
Frequently asked questions
"These guys are excellent in support and fixed our issue in a few minutes"

Kamal Joshi
"I have been using 123 Reg for several years now and have always found the service to be ultra reliable and trustworthy"

Lee
"Excellent service. Easy to get hold of support and issue resolved immediately"

Stu Cowan